Cloud-based service desks are flexible, dynamic, and easy to use. Most importantly, though, they save you money. Here are five ways you'll save bringing your help desk to the cloud.
1) Spot And Squash Redundancies Before They Appear
It's a waste of money to buy software licenses and equipment you don't need, but even the most vigilant department knows that it happens now and again. A simple, easy-to-use inventory that tracks what you have and where you have it allows help desks to tap those assets first, and keep the purchasing limited to those who genuinely need it.
2) Allow Employees More Flexibility
It can be difficult for IT service desk team members, sometimes. They may not have the flexibility to work from home, as other employees often do. But SaaS can easily change that; it's accessible from any computer, so if an employee needs to work from home, he can do so much more easily. It also helps you to have all hands on deck: If somebody is home sick or out of the office, she can still get on the system to help out if absolutely necessary.
3) Less Time Spent Resolving Tickets
With SaaS at your help desk, filing a ticket is as simple as sending an email or filling out a webform; keeping the employees updated on their tickets is as simple as doing the same. This way, everybody's kept in the loop, and you're spending your time fixing the problem, not talking on the phone. It also reduces employee frustration with your desk and lets you keep everyone informed much more easily in more complex situations… invaluable for both morale and productivity.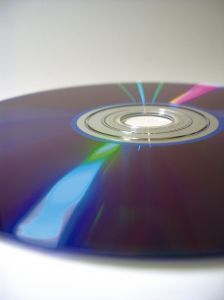 4) Fewer Software Compliance Issues
Here's something you may not be aware of: You can be audited for compliance with your software licenses at any time. And being out of compliance can result in some hefty fees — and possibly legal action — if the situation is seemingly egregious enough. With SaaS, the risk of being out of compliance is much easier to spot and to manage: You know who has what software, and just as importantly, why they have it in the first place. Similarly, providing data for an audit doesn't involve crawling through every possible install on every single server and desktop: You already know where it is.
5) Detect, And Stop, Unauthorized Software
Far too often, employees are just smart enough to get around reasonable protocols and install software on their computer, but not smart enough to realize you have those protocols in place for an excellent reason. And then you're stuck cleaning up a virus inflicted on you by a bored teenager … or squaring off against a band of professional hackers looking for the private information of your customers.
SaaS helps stop this by spotting these unauthorized installations before they cause problems and alerting you to unauthorized software in the inventory. Even if it's just a well-meaning coworker installing free open source software on a friend's computer, it's still something you need to know about, and getting rid of the security risk will make things a lot easier.
About Nicole Hollingsworth
Read more articles by Nicole
---