No longer do IT departments have to explain what the cloud is, but "the cloud" is anything but static. In today's era cloud use is commonplace in industry and personal life. The cloud represents more than just a shift in computing platform; it's also changing business models, turning the capital expenses of acquiring tech into the operational expenses associated with service providers in the cloud.
Even consumer products are becoming "thinner," with physical devices like Kindles and iPods evolving into portals to unimaginable stores of books and music that live in the cloud.
The cloud is expected to evolve further as the internet of things (IoT) emerges. How can your IT team stay on top of all these changes? Understanding the various trends in cloud technology is a solid start. Here are some of them.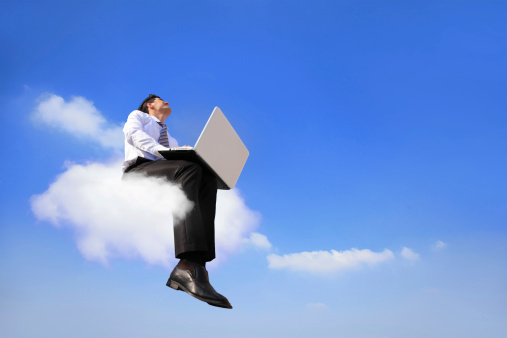 Effective cloud management means less metaphorical "rain."
Big Data Is the New Black
An estimated 2.5 quintillion bytes of data are produced every day, and with big data comes big processing power, storage, and access needs. Big data and cloud computing are the peanut butter and jelly of today's software deployment, and analysts predict that over the next three years, one-fifth of IT spending will be used on SaaS services as the market further transitions away from on-premises software and toward the cloud.
In 2014, analysts expect companies to actually use big data rather than just collecting it. Businesses will have to understand and react to highly specialized client segments, and they need reassurance about the transparency of how data is collected and used as they implement their big data solutions. Big data used to be thought of as solely the concern of IT, but now finance, HR, and even marketing are jumping on the big data bandwagon.
Cloud Services Prices Are Falling
Data is getting bigger, and cloud services prices are getting smaller. In March, Google cut cloud services prices, and asserted that cloud network operators aren't cutting prices fast enough, despite the fact that Microsoft, Amazon, and Google have regularly advertised price cuts. Furthermore, Google made the bold statement that cloud services pricing isn't following Moore's Law, since public cloud prices have fallen at a slower rate than hardware costs, going so far as to say, "We think cloud pricing should track Moore's Law."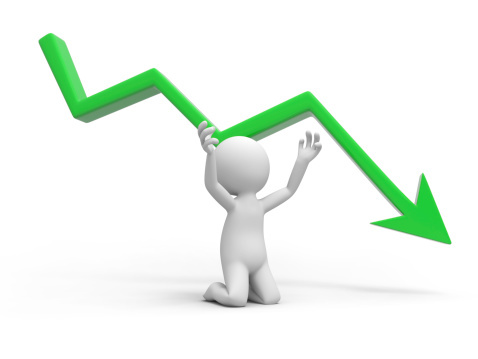 Well it's being viewed upside, down that is…
Shortly after Google's price cut announcement, Amazon announced its own price cuts of 10 to 65%. Google's price cuts affect Google Compute Engine, an IaaS platform, with price cuts of 32% for everyone. More data plus cheaper cloud services equals bigger demands, and IT departments have to be prepared in terms of budgets, demands of other departments, and cloud security.
The Emergence of Cloud Bursting
Cloud bursting is used when infrastructure is temporarily pushed over capacity. It's an answer to tightening budgets that don't allow simply buying more infrastructure. During peak demand periods, an app running in a private cloud can "cloudburst" into a public cloud, grabbing the extra capacity needed to keep services running. Companies like it because they only pay for extra capacity when it's needed.
Organizations that experience these bursts in demand should be ready with a cloud bursting strategy, and necessary policies to go along with it. The upside is avoiding revenue loss when applications crash, and happier end-users. Ensuring that relevant security policies are in force when an application undergoes cloud bursting is something IT departments will have to grapple with as the practice becomes more widespread.
Privacy Law and the Cloud
Australia recently changed its Privacy Act to impose new obligations on companies that collect and process personal information, whether they operate locally or in the cloud. As devices become "thinner," more data is provided to third parties, and people (and sometimes their governments) are concerned about data privacy.
You may be thinking, "We're in the US, so we're not subject to Australian privacy legislation," and you're right. However, Australian organizations that use data storage outside Australia have to disclose in their privacy policies which countries host the servers and notify individuals if their information has been stored overseas.
Moreover, before these organizations can disclose data to an overseas cloud provider, they have to take steps to ensure the recipient of the data won't breach certain privacy principles, and that enforcement mechanisms are available. Should more countries follow in Australia's footsteps, cloud security becomes much more complicated for US companies that operate internationally.
Collaboration, interaction, big data, and falling cloud prices mean that more will be demanded of the IT team. Organizations have to be clear about their capabilities, about security policies, and budgets. And of course, they have to keep the organization's IT infrastructure humming along nicely.
About Greg Ghia
Read more articles by Greg
---