"The cloud" is now ubiquitous enough that it has become a (sophomoric) internet punchline. But did you know that the term itself, if it were human, would be old enough to vote this year? Technology Review traced the term to 1996 in the Houston offices of Compaq Computer.
Executives there were discussing the future of the internet, and how software would move to the web and "cloud computing-enabled applications" would become common.
Then Compaq ended up making billions of dollars selling servers to internet providers.
So what has been the real impact of the cloud? It's more than a replacement for legacy platforms, and is changing many fundamental business practices. In fact, a major testament to the impact of the cloud is the fact that people are using it all the time without even realizing it. Here is how the cloud is changing business and IT service management.
The Cloud and Changes to Enterprise IT
One change that makes some IT professionals nervous is that businesses can buy or access cloud services with little involvement of the IT department. Someone in engineering wonders if there's an app for process he does regularly and discovers that there is. Next, he's downloaded an app onto his tablet and uses it all the time at work. That's great for productivity, but is it secure? This is the sort of thing that keeps IT pros up at night.

One common point of contention is end-users seeing IT as gatekeepers of technology, determined to prevent them from using apps that would improve productivity. But IT has to be involved, because if there's a security problem from an insecure app, they'll probably shoulder the blame for it.
Turning IT Resources into Tradable Commodities: Harder than it Looks
Switching from one cloud service to another can be a real pain, as can moving a process from a private to a public cloud. A lack of industry-wide standards for clouds has resulted in incompatible software services that can make it hard for enterprises to select the best cloud technologies while avoiding vendor lock-in.

Pricing, too, is all over the map, but this is starting to change as cloud adoption reaches greater maturity. Cloud providers are developing new pricing structures that make more sense to users and better fulfill the promise of the cloud offering computing as a utility, where users only pay for the resources they use.
Energy Efficiency and Consolidation of Data Centers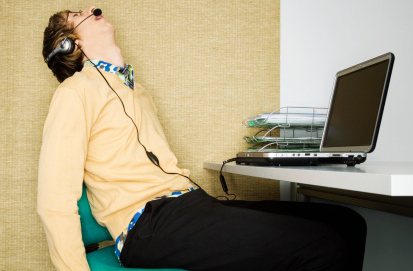 With the cloud, there's less paying for idle resources. 

As cloud adoption increases, data centers consolidate, ultimately increasing energy efficiency of IT processes. Part of it is that newer equipment is more energy efficient. Also, consolidated cloud data centers optimize server loads, so there's less hardware consuming electricity while going unused.

Major players like Apple and Google use alternative energy like wind and solar for some of their data centers, showing a commitment to better sustainability. This is good news for the planet, and can be a selling point for cloud providers who want to emphasize the "feel-good" factor for customers concerned about IT's energy footprint.
The Cloud and Supply Chains
Supply chain management is challenging, but the cloud is helping. When sales teams update orders from mobile devices and warehouse managers make reports on the fly using tablets, order processing speed and accuracy improve. The cloud gives manufacturers tools they need to deal more effectively with things like forecasting errors, inventory shortages, and supplier delays.

For example, the cloud can help inventory managers keep better track of inventory levels and schedule orders accordingly, with a more proactive approach. The cloud can also be a source of more accurate and up-to-date information that can be used for better forecasting. Manufacturers can also track supplier performance in the cloud, and sync multiple tracking systems in real time.
Conclusion
The cloud has revolutionized and continues to revolutionize business and business IT. And it wasn't like someone came in and announced, "We're using the cloud now." The cloud changed things by offering services that used to have to be installed on local hardware, and people responded enthusiastically. The consumer tech revolution helped, because people were finding great apps for their personal devices and wanted to enjoy that same convenience at work.
About Brandon Miller
Brandon has been with Samanage for over three years in a variety of positions, including sales development, inside sales, customer success, and now corporate recruiting. Hosting multiple customer webinars on a variety of topics, Brandon has a deep understanding of technical support issues, implementations, and advanced trainings in IT service management. With a good handle on the industry as a whole, including competition and industry trends, Brandon remains ahead of the curve when it comes to the Samanage application, roadmap, and Community.
Read more articles by Brandon
---