10 Websites for Too Intense or Ridiculously Slow Work Days
Gordon Gekko wouldn't approve of occasionally goofing off at work, but it doesn't matter, because he's not real. Sure, today's business culture deifies compulsive overworking as the one and only path to success, but that doesn't mean it's true.
Hard work is necessary, as are occasional long hours, but obsessive drive eventually backfires, according to a psychology professor at Harvard named Dan Wegner.
Wegner says that concentrating too hard on one goal can lead to exactly the opposite of that goal! It's like trying to lose weight by only allowing yourself to eat grapefruit and lettuce: the harder you enforce your regimen, the more likely you are to go to the store and come home with a gallon of whole milk and the entire Hostess product line.
So next time your brain is full and you simply can not, or next time the IT service desk is dead for some reason (like everyone cutting out early for a three-day holiday weekend), don't despair just because you can't leave your desk until quitting time. There are plenty of completely brainless websites that can keep you entertained until a call comes in, or take your mind off the impossible project milestone that's breathing down your neck while holding a sharp knife. Here are 10 such websites, in no order whatsoever.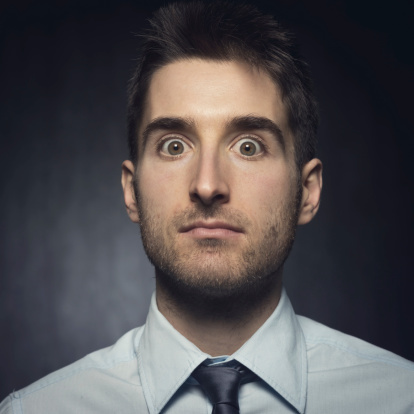 Due to lack of time, Steve eventually forgot how to blink altogether.
Probably nothing, but that's OK, because you can add extra digits and experiment. Wouldn't it be great if your boss's phone number spelled something like "Low Life?" Or worse?
It's exactly what you think it is.
Maybe you saw this game back when DSL was new. Or maybe you punished your son by making him play it repeatedly because he just wouldn't leave his sister alone and she was crying and it ended up backfiring by being a "gateway game" that turned him into an obsessive gamer when he grew up. (Ahem.) Anyway, if you're not familiar with Poke the Bunny, it's a game where you poke a bunny. Repeatedly. Until he eventually snaps and bites you. If you're feeling especially lazy, you can fire up YouTube and watch someone playing Poke the Bunny.
Have you been working such ridiculous hours that you can't even remember what season it is, let alone the day of the week? Might your dedicated work habits have caused you to miss Christmas altogether? Well, this website can answer the question of whether or not it's Christmas instantly and put your mind at ease (or send you into a major panic).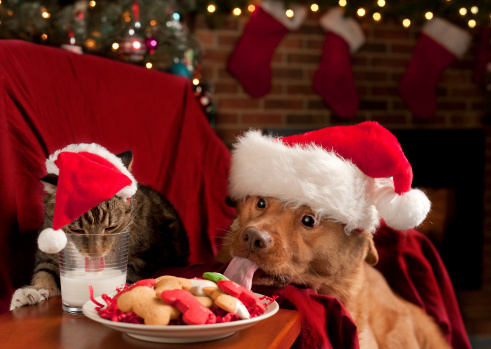 They're not so much angry at you as they are disappointed.
Do you miss the 80s? It's OK. We all do. It was a time of New Wave music, power suits, and the complete destruction of the ozone layer due to overuse of hair products. And no one was more representative of the 80s zeitgeist than Bill Cosby with his Technicolor sweaters. Just click anywhere on the screen to get even more Cosby.
Have you been working so hard that you've forgotten you're Naughty by Nature? Do you simply not have the four-and-a-half minutes required to sit through the entirety of "Hip Hop Hooray?" No worries, because you can skip right to the important part and partake for as long as your packed schedule will allow.
If you don't have the wherewithal to create your own 140-character bio that showcases everything that's awesome about you, this site takes care of it for you. Just click and suddenly you're "Doctor, Believer, Happiness Seeker, Apropos of Nothing, Meryl Streep's Personal Trainer. Pikachu chooses me."
Going to this oddly-named site is like having your own virtual Wacky Waving Inflatable Arm-Flailing Tube Man. It also might be like having a seizure if you're oversensitive to flash.
If you're a fan of the insecure, yet hilariously self-absorbed British character Alan Partridge and want to watch him playing air guitar in what appears to be a parked RV, then this is the site for you!
This site is like infinite useless websites in one, because it's a gateway, no, a "magical portal" to the most useless sites on the net. Just click, and be taken to where you can drag virtual ducks across a background of shifting colors to the "music" of electronic quacking, or simply stare at a blue box for a while.
About Taylor Burgess
Read more articles by Taylor
---