Thanksgiving is coming up, and many families follow the tradition of taking turns around the dinner table stating what they're thankful for. The answers are usually along the lines of, "I'm glad we have all this delicious food," or "I'm thankful grandma was able to be with us today."
Imagine a Thanksgiving table set up for the IT service desk…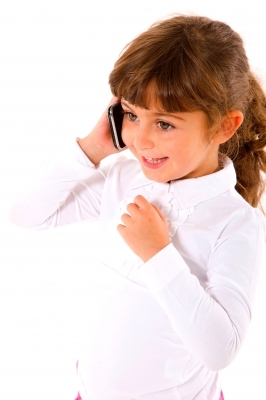 "I'm thankful that Jayden said a swear word at dinner and Mommy didn't let him have dessert."
Sure, side dishes might include Cheetos instead of yams, but it would be a chance for everyone who works on the IT service desk to state – with total confidentiality guaranteed – what he or she is thankful for professionally. Here are 4 things IT workers can be thankful for this holiday season.
1. Nobody Uses Floppy Disks Anymore
Not only were floppy disks inconvenient and prone to damage, they were constantly getting lost, and pretty much nobody labeled them. Everyone from engineers to administrative assistants was absolutely confident they could identify the correct blue, 3.5 inch floppy disk they needed from a desk- or drawer-ful of absolutely identical ones. And then there are the many clueless end-user urban legends about people who affixed their 5 ¼-inch floppies to their file cabinet with magnets, or folded their 8-inch floppies to make them fit into the 3.5-inch floppy drive on their new workstation. Sure, floppy disks were revolutionary at the time (particularly for anyone who used a cassette drive on their Commodore Vic-20), but today everyone, technical or non-technical is glad they're only relics.
2. There's a Stout Wall and Locked Door Between You and "That" End-User
Every IT service desk deals with "that guy." Maybe "that" end-user is the one who compares the temporary hassle of a software upgrade to the Bataan death march. Some IT departments constantly deal with end-users who have just enough technical knowledge that they think they don't have to listen to your step-by-step instructions on how to fix a problem. The engineer who's nearing retirement age and who has insisted since 1987 that every piece of software he's ever used "could be fixed with five lines of FORTRAN" is another end-user that makes service desk workers cringe. Fortunately, physical separation from these frustrating people keeps you from acting on your fantasies involving the end-user and a fast-moving bus.
3. That Sometimes "Percussive Maintenance" Actually Works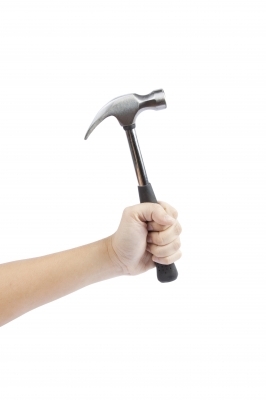 This works far more often in cartoons than it does in real life.
Any IT worker or end-user who says he has never entertained thoughts of "fixing" a recalcitrant machine with a sledge hammer is lying. Part of this fantasy is to do with the imagined satisfaction of seeing circuit boards, fans, and clunky CRT monitors shatter into enough pieces that they'll never harm anyone ever again. And then there's a little corner of the IT worker's mind that works on the logic that every time Fonzie smacked the side of the jukebox at Arnold's it would play the perfect song, so why not try giving that balky server a hearty kick? The problem is, every great once in a while, when the moon is in the seventh house and a deadline hangs like the sword of Damocles, giving the printer a decisive slap upside the head actually works. You don't question it, you simply hope that the power will be there when you really need it.
4. That You Can Look Like a Miracle Worker Simply By Pressing a Button
Some people have developed and honed a sense of learned helplessness for so long that even the simplest fix impresses them. Every IT service desk worker has answered the frantic summons of the time-pressed person who cannot print the document he needs for his 3:00 meeting. In his agitated state, he doesn't notice that you solved his problem simply by pressing the "Ready" button, and thinks that your technological prowess is up there with the Apollo 11 crew. And when you replace the monitor of Ruth in accounting, she's overwhelmed by the sorcery and black magic you had to pull to make all her icons appear without transferring them from the old monitor. In these situations, it's best to simply nod and say humbly, "Just doin' my job, ma'am."
Check out Samanage, the powerful, flexible, cloud-based IT service management software that gives your service desk everything it needs to solve end-user problems as efficiently as possible as well as IT asset management tools that can make problems like software license lapses a thing of the past. Once you replace your outdated, clunky service desk software with Samanage, you'll give your IT service professionals something to be thankful for every day of the year.
Photo Credits: Ambro / freedigitalphotos.net, akeeris / freedigitalphotos.net
About Karen Small
Read more articles by Karen
---