7 Products that IT Pros Wish Would Just Go Away Already
The IT service desk is sometimes called upon to fix things that aren't computer related, the logic being, "He fixed the printer, I bet he could figure out how to set the clock on the break room microwave they put in in 1983!"
Here are 7 products that IT professionals wish would just go away already.
Some tech objects IT service desk workers are asked to deal with technically fall under "IT equipment" but are so obsolete they might as well be categorized as "antiques that the typical Millennial views with a mixture of awe and pity."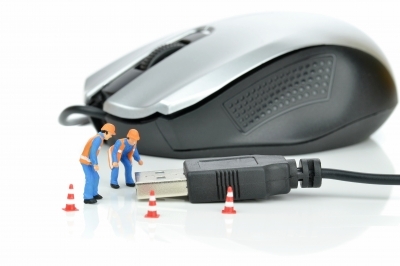 Fortunately, the novelty Gargantuan Mouse fad died out quickly.
1. Dot Matrix Printers
Yes, nothing works like a dot matrix printer for printing multi-part forms. You need the yellow copy to be just as clear as the pink copy to be just as clear as the top copy. IT pros get this. Still, dot matrix printers are harder to come by these days, and companies that use them aren't quite sure what they'll do once the three spares in the janitor's closet have been worn out.
2. Fax Machines
At least mimeograph machines had that awesome purple ink that smelled groovy. Unfortunately, the fax is still embedded in the business world, and in some cases, they actually are the right machine for the job. For example, if a bank experiences a rash of credit card cloning crime, they may request that cardholders submit documents by fax. And secure fax is still the transmission method of choice for medical operations concerned about HIPAA compliance. But faxed documents look awful, malfunction horribly when paper isn't inserted correctly, and every time a fax is re-transmitted, quality drops more. Plus, if you accidentally dial a fax number, you get that horrible "EEEEEEEEEEEEEEEEEEEE-aaaaaaaaaaaaaaaaaaaaaa" noise in your ear.
3. Pagers
Some hospitals still use them, but that's about it. Having a pager in the 80s made you look cutting edge, and in the 90s, they were handy before mobile phone saturation took hold. Now, however, the amazing combination of smart phones and unlimited text messaging make pagers less and less useful in the typical workplace.
4. VHS Technology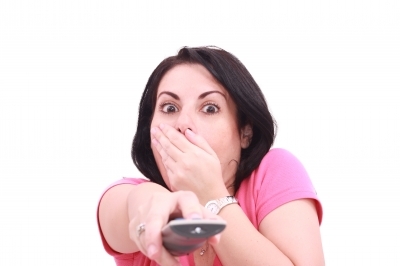 Friends don't let friends watch VHS.
To younger viewers, the most horrifying thing about the movie The Ring is the idea of people watching stuff on VHS. This 80s technology is still in use by businesses that have old fashioned, non-digital surveillance equipment. And believe it or not, some workplaces still have field workers record inspections and other tasks on VHS rather than digital video. Which means that someone has to label and store bulky VHS tapes, and digitize them for archival.
5. Websites that Only Work with Internet Explorer
Sure, IE may have been packaged with everything from labeling software to windmill cookies back in the 90s, but those days are over. Designing websites for every browser, including those used on mobile devices is the new norm, yet there are a few designers out there who still only do the coding for IE. Maybe they go home and watch movies on VHS and fax in their Amazon orders.
6. CRT Monitors
They take up lots of valuable desktop real estate, use gobs of energy, and turn wobbly and weird looking when there's interference from other high tech devices (like fans). Edit photos on your CRT, and you can bet it will look completely different on your neighbor's laptop screen. CRT monitors appear to be going away by natural attrition, but not fast enough for the IT techs who surreptitiously fiddle with the brightness whenever a CRT user complains about their display not looking right. Fortunately, old CRTs make awesome cat beds.
7. Ball Mice
Remember back in the day when you were rocking Windows 95 and a 6,000 lb. CRT monitor, and every once in a while your mouse felt "crunchy" when you moved the ball around? Many people remember the first time they realized they needed to clean their mouse's ball as a day when a certain innocence was lost. The amount of gunk that collected on them was frightening and mind-boggling. Perhaps the one good perk about the ball mouse was taking the ball out when playing a multi-player first person shooter and spinning the roller so your character would twirl around like an Olympic champion ice skater.
Who knows? Ten years from now, we may be rolling our collective eyes at those archaic things called "keyboards," or will think back with horror on the days when we couldn't control software by looking at certain parts of the screen. Till then, however, there is plenty of old hardware that still has its place for certain specialized applications and can't be ditched, but that IT service desk workers would shed few tears over if it disappeared for good.
Photo Credits: Grant Cochrane / freedigitalphotos.net, David Castillo Dominici / freedigitalphotos.net
About Adam Shearin
Adam is an accomplished sales professional with over six years of experience working with mobile applications and cloud-based IT service desk and asset management solutions. Experienced working with a broad range of clients from SMB to Fortune 500, Adam clearly and confidently knows how to best articulate the benefits of multi-tenant SaaS-based ITSM/ITAM software. Adam's service management expertise isn't limited to IT and transcends departments organization-wide, bringing a new level of efficiency and processes to departments that once relied solely on spreadsheets and emails.
Read more articles by Adam
---