Dealing With Common End-User Excuses
End-users: can't live with them, can't duct tape their mouths shut and lock them in the supply closet. Most IT service desk pros are just that – professionals – and for the most part, they aren't interested in judging end-users. But sometimes end-users invite judgment by providing excuses for the problems they're having with their machines or software.
If you've spent time behind the IT help desk, you've probably heard a lot of these excuses.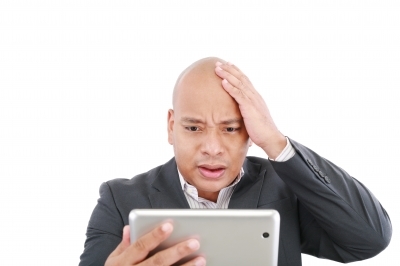 "Instructions unclear. Pencil now stuck in USB port."
This Doesn't Seem to Be Happening to Anyone Else
The fact that the entire network has somehow singled a particular end-user out while smiling on the rest of the workforce tells us one of two things. One, there's a good chance it is happening to someone else, but the end-user hasn't actually asked, or two, nobody else is making the same mistake. Luckily, the end-user dealing the victim card from the bottom of the deck doesn't faze most IT pros after about the first week.
Everyone Is Having This Problem
This is the corollary to the previous excuse, and the mental response of the IT service desk worker receiving the help ticket is often, "Oh, really?" Perhaps the end-user thinks that by saying that everyone is hamstrung by a balky, isolated printer or a text color accidentally set to match the background, IT will sound an alarm and go into disaster mode, fixing the problem that much faster.
I Hardly Surf the Web at All
Yes, well, this end-user's cookies often tell a different story. And if the end-user is telling the truth and really doesn't surf much, it doesn't matter if one of the few sites he's visited is for downloading smileys with a side dish of virus. And yes, just as the dental hygienist knows you're lying when you say you floss every day, the IT user knows a certain end-user tried to get on a porn site at work despite adamant denial.
I Didn't Do Anything
Every IT help desk worker who has been on the job more than a month has heard the complaint that the problem didn't start until IT upgraded the printers. And while yes, sometimes a problem actually is the fault of an IT worker, you can bet that at least half the time, the end-user didn't "not do anything." She just doesn't want to tell you about accidentally leaving the laptop bag on top of the rental car and watching it fall off while leaving the parking lot.
I Let Dave in Finance Install Something Because He Knows About Computers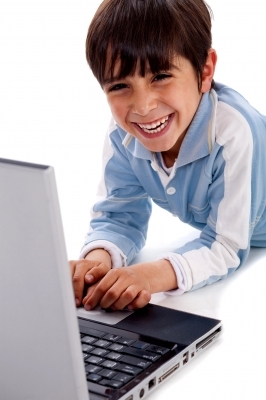 "Dad will really appreciate having Minecraft when he goes to the actuarial conference."
You'd be surprised how many workers let their kid reconfigure network settings on their travel laptop because "she's good with computers." Sure, you'd like to point out that Dave in finance barely knows how to use a calculator, or that her kid is actually a lifeguard, but dealing with this end-user often involves a lot of polite nodding of the head and a friendly (but possibly useless) reminder of your organization's rules on monkeying with configurations.
A Window Popped Up Saying My Machine Had a Virus
If you finally extract the information that the "informative window" popped up on a foreign website their anti-virus software warned them not to visit in the first place, try to do a few deep breathing exercises so you can explain how stupid they were in as tactful a manner as possible.
But I Cleaned Up Almost All the Coffee
Short of lobbying your company's leadership for company-issued sippy cups, your only real alternative is trying make clear to the user that it doesn't take much coffee to short out a laptop, and that borrowing the hair dryer Katie keeps in her locker is not the way to fix it.
I Didn't Recognize the File, So I Deleted It
It's nice that an end-user understands the importance of backing up work and occasionally purging their hard drive of unneeded files. But it's not nice when the end-user conflates "unneeded files" with "files I don't recognize." Try explaining the concept of system files, perhaps using finger puppets to illustrate the dangers of deleting them.
I Did What You Said and It Didn't Work
The more jaded IT service desk workers automatically don't believe end-users who say this. The end-user may say he did the exact steps in the order you said, but chances are, he skipped a step he didn't think was important, or set the phone down while you were explaining a critical step. The question is, will you get more satisfaction out of standing directly over his desk and watching him do each step, or by sitting down and going through the steps yourself to save time?
Empower your IT service desk with Samanage and you can diagnose problems quicker and even take remote control of an end-user's desktop to solve problems. With useful features like self-service portals, knowledge base building, and phone apps that let the service desk assist users even while away from the desk, you can move past the excuses quicker and get issues resolved. Samanage can't cure the fumble-fingered coffee drinker, but it can help IT service desk workers diagnose and tackle problems as efficiently and drama-free as possible.
Photo Credits: David Castillo Dominici / freedigitalphotos.net, photostock / freedigitalphotos.net
About Taylor Burgess
Read more articles by Taylor
---