Friday Fun: 5 Helpful Hypothetical Social Media Inventions
By: Karen Small LinkedIn &nbsp&nbsp|&nbsp&nbsp
Social media has changed how we interact with others, including our best friend, our sibling, our co-worker, or someone we'd like to get to know better. But while social media has made it infinitely easier to communicate with people, it has also brought along its own brand new social baggage.
Social media can definitely color how we see real-life friends in light of their social media lives.
If social media really wanted to help us out, it would provide us with a team of virtual wing-men to keep us from doing stupid things, and to help us out when we're overloaded with information and confuse Ted from the poker game the other night with Ted the barista who knows how we take our morning cuppa. Here are 5 hypothetical social media inventions that would make things so much easier.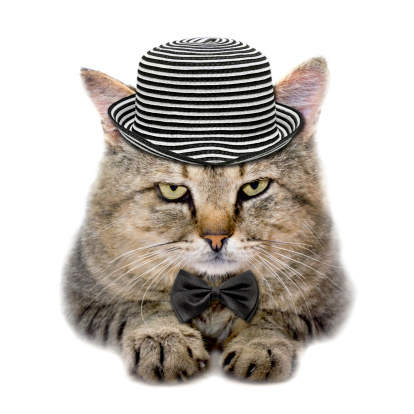 Are you better or worse off knowing how the drill sergeant who made you scrub the latrine with your toothbrush spends his spare time?
1. The Slang Interpreter
Once we graduate and move into the world of adulthood, our slang tends to become calcified. We may read our niece's Facebook post and wonder what on earth "SOOF" means. Or worse, we may try to appear relevant and current by interjecting our own slang into a social media conversation and fail abysmally. What we need is something like "Clippy" from the old Microsoft programs to pop up before we can make idiots of ourselves: "Hi. It looks like you are unsuccessfully trying to use slang. Would you like some help?" The Slang Translator: because calling someone a "jive turkey" is a sure way to kill a conversation.

2. The Context Identifier
Remember being a kid and seeing your teacher at the grocery store during summer break and being dumbfounded? Who knew people had lives outside the context in which we know them? The context identifier, perhaps attached to a piece of wearable technology, would alert you any time you came within a 10-foot radius of someone you know from social media. It would send information to your Bluetooth earpiece telling you that person's name, where you know them from, and whether they go for the friendly wave, handshake, high-five, or fist-bump as a greeting. No more saying, "Hi Dave!" to Dale before offering an unreturned high-five and suffering the humiliation of being rebuffed in the electronics aisle at Target.
3. The Harsh, but Ultimately Loving Virtual Best Friend

"Should I send her the limerick I wrote about the banjo incident at the St. Patrick's parade?"

Life would be better if everyone had that one friend who wasn't afraid to tell it like it is: "Yes, that makes you look fat." "Are you crazy? You have socks older than she is." "I'm taking your phone away from you for your own good."

The virtual harsh-but-loving best friend would take in all your social media interactions and monitor your replies to stop you before you make a fool of yourself. It could offer a premium feature of a 10-second lag between submitting a post or sending a text in which you could come to your senses and retract it.

4. Subtext and Predictive Text
Sure, we have the blunt instrument of ALL CAPS to convey certain feelings of intensity in our texts, but that's not always enough. What we need is someone or something to tell us what we really need to know. We'll let David Mitchell and Robert Webb explain it:


5. The Dad Joke Preventer
Section 10.4, paragraph 42 of The Dad Handbook stipulates that once you become a father, you're required to tell exceedingly lame jokes in a variety of circumstances – preferably in the presence of the friends of offspring. But while there are nearly unlimited places for the dad joke, social media isn't one of them. The Dad Joke Preventer would use linguistics processing to detect the presence of a Dad Joke and prevent its execution. 

For example, you see a Facebook post from your daughter saying "I wish I could go to the 50 Cent concert." As a dad, your natural inclination is to type, "I have a dollar. You can take your brother." But with the Dad Joke Preventer, a window would pop up saying, "Dad-like typing detected. Previous text will be ignored." It would cut dinner table eye rolling and exasperated sighs by at least 62%.
About Karen Small
Read more articles by Karen
---