Friday Fun: 9 More Funny IT Memes
Working on the IT service desk isn't for sissies. Much of the stuff you do isn't easy to explain to others, and a lot of the time you're what's standing between a worker and his productivity. To work in IT, you need to have a thick skin, because people with computer problems generally aren't happy about the situation, and they can take their snippiness out on you.
Having a sense of humor on the job helps too, because you work under pressure much of the time.
Fortunately, the internet is there to help you take a few moments out of your day for a laugh. Here are 9 more IT memes, to help make your day a little brighter and meme-ier.
1. A functioning browser is essential to most employees, particularly with more companies shifting legacy business apps to the cloud. But sometimes browsers inexplicably develop problems, and it's up to you to diagnose and fix them. (twimgs.com)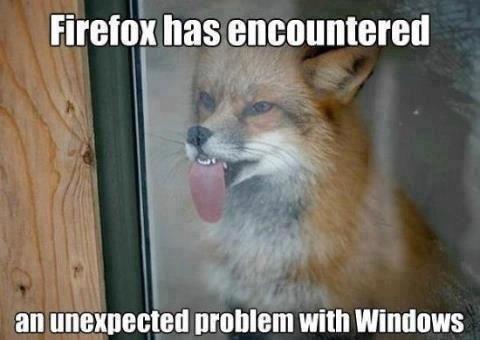 2. The world of technology is constantly changing, and some end-users have an easier time rolling with those changes than others. Sometimes you have to offer end-users (or family members) a little more help so they can use their workstation to be more efficient. But when you do, occasionally technology sneaks up and jerks the rug out from under you. (cheezburger.com)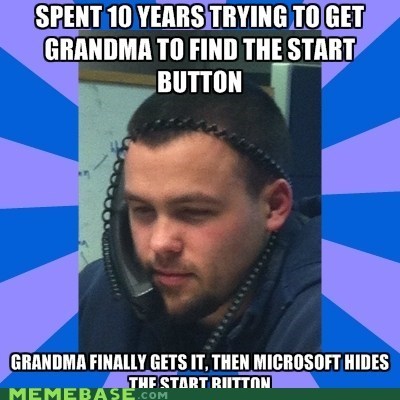 3. Most tech support people are genuinely nice, and sincerely want to help people. Likewise, most end-users are nice, reasonably smart, and don't take their problems out on the person handling their help desk ticket. But then there are The Others. (hsmemes.com)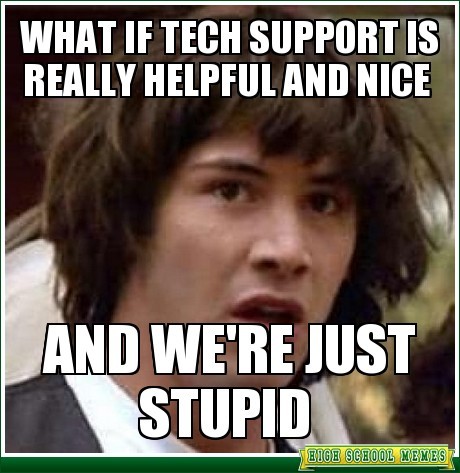 4. Sometimes IT problems can confound even the most experienced IT service desk worker. The obvious fixes don't work, and neither do the non-obvious fixes. If you're not able to figure it out, you may have to call the hardware or software manufacturer for advice. But first, you want to make sure you've tried absolutely everything. (siliconrepublic.com)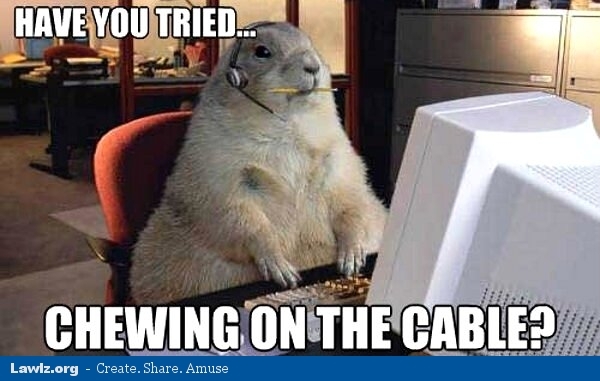 5. Another characteristic of the IT service desk is that problems have a way of not resolving neatly on the half-hour or hour. If someone is having trouble with their presentation software for the big conference they're flying to tomorrow, the IT service desk has to be willing to do what it takes resolve the issue, even if it means staying late. But you're a professional. It's what you do. (moroch.com)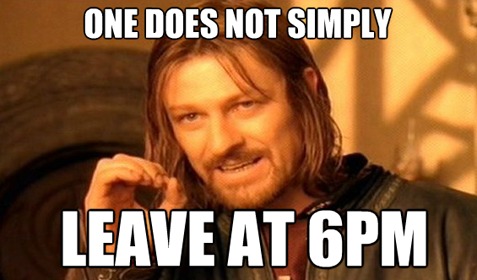 6. As technology creeps into every conceivable aspect of the workplace, companies naturally turn to the IT team for advice and ideas on how to make technology work better. The IT team knows which hardware is problematic, and which software licenses are least flexible, for example. You'd think management would listen to what IT has to say. You'd think that. (bidnessetc.com)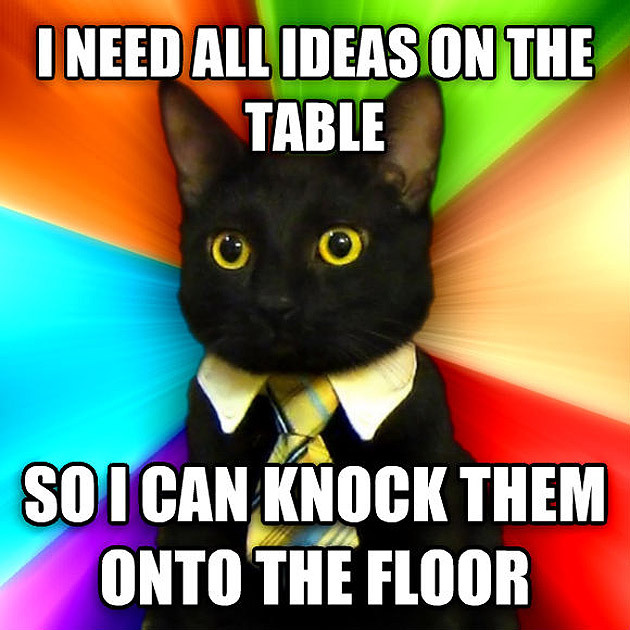 7. Face it: we're all spoiled for newer technology, and there's rarely any desire to go back to the old. When a person can find a Buddhist daycare for dogs within 10 blocks using a phone app, they tend to believe technology should never impose any inconvenience whatsoever. And as an IT worker, your job often involves making things temporarily inconvenient. Oh well. (tapcdn.com)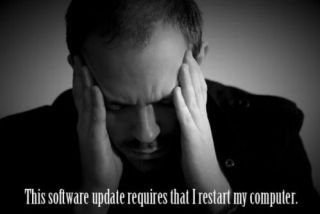 8. It's harder to be good with names than it used to be. After the baby boom, parents got more creative in naming their children, and by now nobody is confident that they even know how to spell easy names like "Gary" and "Susan" correctly. So don't blame yourself when you pick up an urgent phone call from "Stephen with a 'ph'" and make a mistake. You're not the first. (imgur.com)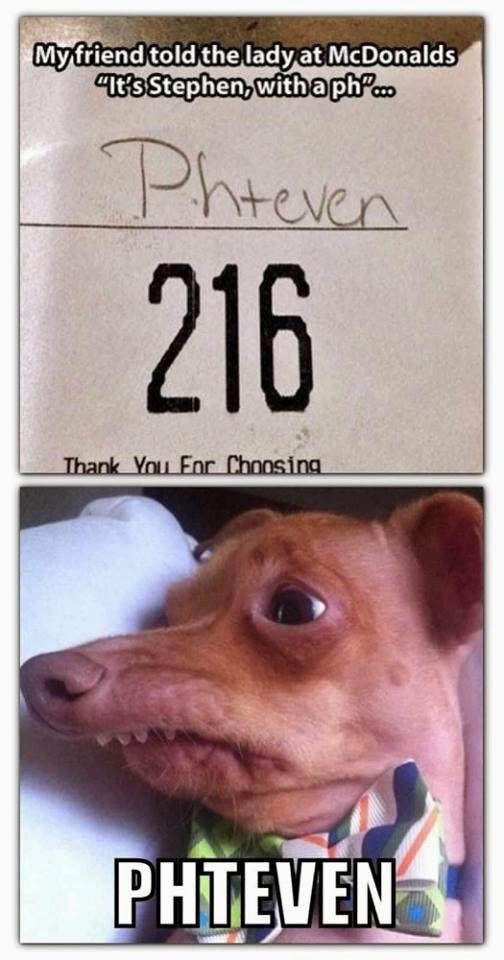 9. Don't you hate it when a call comes in or an urgent help ticket shows up and you're momentarily indisposed? Maybe you tried doing yoga at your desk like that article on Lifehacker suggested, and you ended up with a painful shoulder cramp. Or maybe you just took a huge bite of a meatball sub as the phone rang. Fortunately, most end-users will accept the excuse of "technical difficulties" when it comes from a tech person. (quickmeme.com)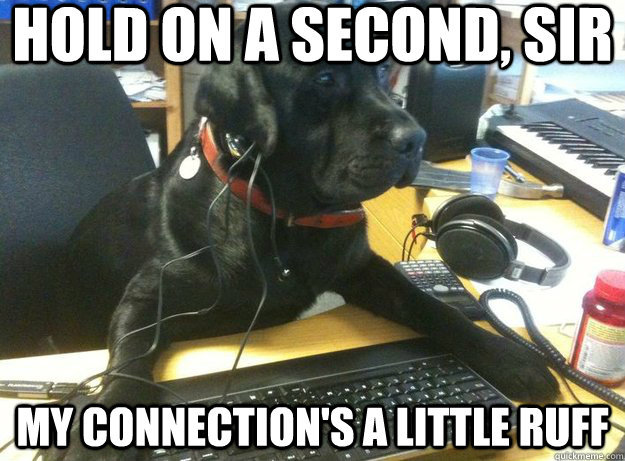 10. Everyone has workdays when they're just glad they survived. But occasionally you get the chance to shine. Maybe an upgrade happens faster than expected, or your training sessions are a big hit with end-users. Or maybe you perform some mystical IT sorcery on the CEO's machine and he is genuinely impressed. When this happens, revel in it and store up the memories to keep you sane next time Murphy's Law kicks in at the office. (funnyjunk.com)
About Laura Miller
Laura Miller is the Director of Sales in North America for Samanage. She works one-on-one with customers ranging from SMB to Fortune 500, providing them with a modern way to look at service management. Laura's ITIL experience and ITIL v3 Foundations certification provides her with a unique understanding of the service management industry. Her guilty pleasures are anything chocolate, ice coffee, and reality TV.
Read more articles by Laura
---