Friday Fun: If the IT Department Had Its Own Winter Olympics
Those Olympic athletes think they're so hot with their years of training, grueling fitness regimens and competitive spirits. You'd be good at curling too if that's what you spent every waking moment doing (and if you knew what the heck "curling" was).
No, the real action takes place in the corporate trenches, where somebody has to deal with "that guy" without the luxury of years of training beforehand.
Where the occasional afternoon is so boring that all the links on Reddit are purple and it's only 2:00. Where you get a call at 8 a.m. saying, "When can you get our new employee set up? He's here now."
If the IT department had its own Winter Olympics, they might have activities like these.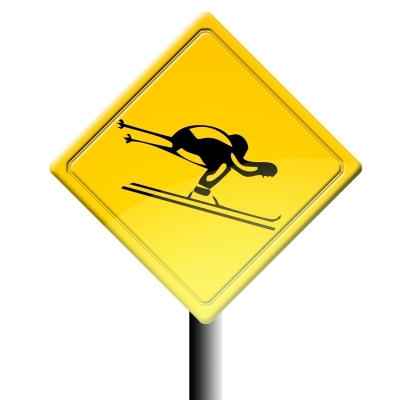 Show-offs.
1. Rock-Paper-Scissors to See Who Gets the Difficult Ticket
There's a ticket in the queue from an end-user who is so incompetent, you wonder how he can operate a mechanical pencil, let alone a workstation. In fact, the person in the neighboring cubicle probably submitted the help ticket, because the end-user couldn't navigate the mental complexity involved in clicking a button that says "Click here to submit help ticket." Nobody's ever successfully talked Captain Duh through a fix, so helping him will involve going to his cubicle and physically clicking on things. Rock-paper-scissors is the only fair way to determine who has to deal with this blundering doofus.
2. Slow Volleyball
All you need are a balloon, a row of cubicles, and willing participants. The idea is to keep the balloon in the air as long as possible by batting it from cubicle to cubicle. The loser is the first person who allows the balloon to land anywhere in their cubicle, and this person has to make and pay for a vending machine / Starbucks run. Alternatively, you could eliminate players who let the balloon land in their cube, and the final victor wins a coffee mug, wind-up teeth, or better still, a screaming monkey slingshot. Medals, schmedals.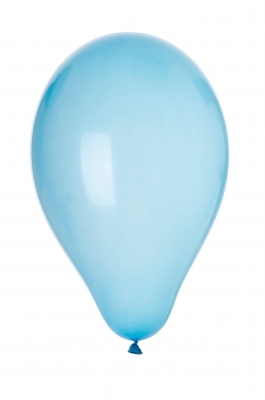 Use a helium balloon and this game could go on longer than the actual Olympics.
3. "Blind" Basketball Using Empty Cubicle
The grapevine has spoken: management is going to be wining and dining a major potential client and needs someone to set up a slideshow in the penthouse conference room. Not only is this an easy job, the suits invariably ask the tech grunt who gets the PowerPoint presentation on the big screen to stay for the pre-meeting catered lunch of lobster tails and chardonnay. Use your mad athletic skills to determine who gets to do it. Set up a laundry basket or trashcan in an empty cubicle, and give each participant five foam balls. Put down a masking tape "free throw line" outside the cubicle, where the receptacle cannot be seen. Whoever lands the most balls in the basket gets the gig.
You have several things to do, but none has any real priority over the others, so which should you tackle first? Should you check your email? Look at your calendar? Make sure your billing spreadsheet is up to date? If you're the indecisive type and have a Windows 8 touchscreen machine, stand at the back of your cubicle with that Nerf N-Strike Maverick you stole from your nephew bought in 2007 and fire away. Whatever task opens first is the one you tackle. The worse your aim, the longer you can drag this IT Olympic sport out.
5. Conference Room Rolling Chair Hockey
Everything's closed for Presidents Day Monday, and half the office has taken Friday off to have a four-day weekend. But someone has to stay till the bitter end just in case, and that "someone" consists of you and another unlucky IT worker. The place is dead, and you can only watch so many Russian dash-cam videos without your brain collapsing. Well, forward your calls to the nearest conference room and grab a couple of yardsticks and a wadded up ball of paper. You and Unlucky Mike are going to play some rolling chair hockey. Sure, you might have to move a gigantic table out of the way, and mark off the "goals" with "CAUTION: WET FLOORS" signs, but we're pretty sure that's how the 1980 Miracle on Ice team started out.
Your organization's IT team may not have the cachet that the 2014 Olympians do, but they keep the place running smoothly without endorsement deals and medals. Make sure your IT service desk team has great software like Samanage, so they can get the job done efficiently and have all the tools they need to manage end-users and IT assets and have good reason to dispute that inevitable low score from the Romanian judge.
Photo Credits: Salvatore Vuono / freedigitalphotos.net, artur84 / freedigitalphotos.net
About Nathan Riley
Nathan Riley is a Sales Director for Samanage. He has seven years experience in the industry, and has had a front row seat for the evolution of service management as a platform for the entire organization. He helps organizations ranging from SMB to Fortune 500 bring customized service to employees. Nathan proudly served the United States Armed Forces in the United States Marine Corps.
Read more articles by Nathan
---