Friday Fun: Made-Up IT Buzzwords
By: Brandon Miller LinkedIn &nbsp&nbsp|&nbsp&nbsp
Made-up words are a staple of American English, particularly occupation-related American English. Famous makers-up of words range from Dr. Seuss to F. Scott Fitzgerald to James Joyce, and words were their business, so if you coin the occasional work-related term, you're in great company!
Here's a small subset of the countless IT buzzwords circulating out there, some of which apply to the office environment in general.
Feel free to add your own, because sometimes the official workplace terminology simply doesn't rise to the occasion.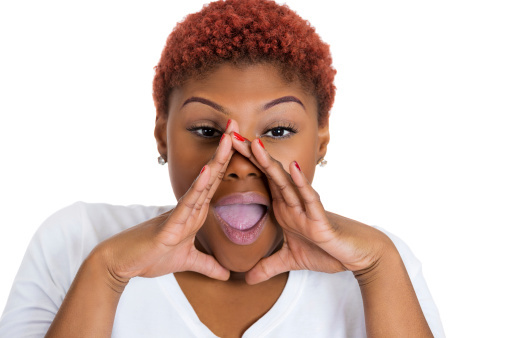 "Everyone! The management walkthrough is today, not Friday. Start defragging the office!"
Acronymnym – the usage of an acronym in a redundant manner, e.g. "ATM machine," or "PIN number"
Analog retentive – a description of someone who clings to outdated technology like rotary dial phones and fax machines
Beer Googles – what happens when you use search engines while in an inebriated state and everything seems more plausible than it would otherwise
Blamestorming – a meeting devoted to finding out why a project failed big, or why an important deadline was blown
Bosspasm – the lightning-fast act of minimizing your IM chat window, game, or social media window because the boss is in the vicinity
Cappuccino cowboy – someone who has to have Starbucks or some other type of fancy coffee on their daily commute to the office
Code 18 – an error made by a user (i.e. the person 18 inches from the screen). It's a good way for IT people to cop to a mistake in the presence of management without hinting at personal culpability.
Crisis junkie – someone who is only productive under a crushing deadline or the pressure of a crisis of some kind
Dorito syndrome – the empty feeling caused by partaking of an addictive practice which lacks "nutritional" content, such as the existential questioning that occurs after realizing you've been playing Cookie Clicker for the past two hours
Double geeking – using two computers at the same time. (Note: using one computer with two monitors doesn't count.)
404 – someone who's "not all there"
Grandboss – your boss's boss
Inchpebble – a very small project milestone
Meatloaf – unsolicited personal email, as opposed to "spam," which is unsolicited commercial email. Meatloaf usually consists of jokes or anecdotes, and is "homemade" by a friend or family member
Middle school dance – the situation where two pieces of hardware are both waiting for the other to initiate communication, resulting in no exchange taking place. It often occurs during P2P system integration or software networking.
Multiasking – the act of asking a question through multiple means simultaneously. The multitasking "hat trick" is asking via phone, IM, and email all at the same time.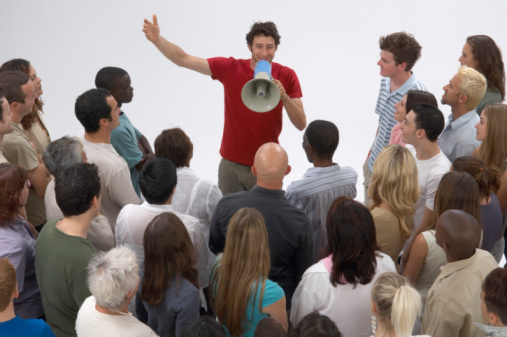 "I called, emailed, and texted all of you, but I wanted to be sure you got the message that the new company pens have blue ink. I repeat: blue ink."
Percussive maintenance – smacking a malfunctioning piece of hardware in an attempt to make it work properly again. Fonzie did this to the jukebox at Arnold's on Happy Days.
Prairie dogging – the phenomenon of large numbers of people standing up and peering over cubicle walls, usually after a particularly loud noise or expletive, or when an especially attractive, unknown member of the opposite sex is around for some reason
Schedule chicken – the strategic game of knowing you won't meet a deadline, but knowing others are struggling with the deadline too, in hopes someone else will confess to not being able to meet it first, thus breaking the ice for others to admit they have no chance either, but with fewer repercussions
Screensaver mode – sitting in your cubicle staring into space, oblivious
Speakerphone voice – the unnaturally elocuted, slightly louder-than-usual voice you use when you're on speakerphone
Treeware – documents that are printed on paper rather than stored in electronic form
Uninstalled – "fired"
Vulcan neck pinch – the unnatural hand positions that must be assumed to reach the appropriate keys for certain keyboard commands.
Xerox subsidy – the widely practiced, but policy-prohibited act of using the office copier for personal business, or "accidentally" taking home a dozen of the really good quad pads someone in procurement inexplicably ordered
Zenmail – email messages where the body is empty
About Brandon Miller
Brandon has been with Samanage for over three years in a variety of positions, including sales development, inside sales, customer success, and now corporate recruiting. Hosting multiple customer webinars on a variety of topics, Brandon has a deep understanding of technical support issues, implementations, and advanced trainings in IT service management. With a good handle on the industry as a whole, including competition and industry trends, Brandon remains ahead of the curve when it comes to the Samanage application, roadmap, and Community.
Read more articles by Brandon
---