Friday Fun: Pop Culture Viruses We Can Imagine
By: Nicole Hollingsworth LinkedIn &nbsp&nbsp|&nbsp&nbsp
Dealing with viruses is something IT teams are unfortunately familiar with, and many IT pros have recently read with incredulity about Heartbleed, the "back door" that remained open for years on countless storage sites for sensitive data. Though Heartbleed is actually a software defect rather than a virus, it went unnoticed for a very long time, and has everyone from ordinary consumers to CIOs scrambling to address it.
Believe it or not, historically, some viruses were designed to do little more than annoy.

Don't worry. It's not a virus. She's just gets really upset when Facebook tweaks its interface.
1. The Game of Thrones Virus
If you don't type in your bank account information, it tells you who dies next.
2. The Mad Men Virus
It crashes your computer, then requires you to either smoke an unfiltered Lucky Strike cigarette or drink an entire Old Fashioned before restoring function. You can do both to prolong the time until the next crash.
3. The Selfie Virus
The selfie virus displays an animation of the unspeakable things it's doing to your hard drive, while activating your webcam and snapping photos of your reactions. It then shares them all on Instagram.
4. The Google Glass Virus
This virus first takes a snap of you with your webcam. Then, using facial recognition software, it finds all the photos of you that are stored online and superimposes a Google Glass and porkpie hat on them so you look like a pretentious doofus.
5. The Grumpy Cat Virus
This virus takes over your computer so that any time you would normally get a pop-up requiring a "Yes" or "No" answer, it only gives you the choice of "No."
6. The Facebook Virus
The Facebook virus notifies you of itself through a pop-up that gives you the option of "Liking" it on Facebook. If you choose not to Like it, you're technically obligated to become Mark Zuckerberg's towel boy for one week.
7. The LOLcat Virus
The LOLcat virus is deceptively cute, randomly making cat photos pop up on your screen. But it also gets into your audio files, turning your notification sounds to meows so that your office sounds like a cattery every time you get new email.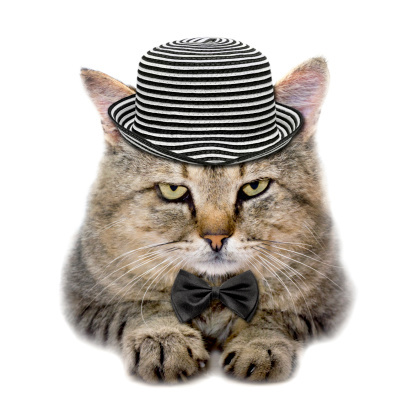 Did we mention it also makes your computer go into heat, attracting male computers from a four-block radius?
8. The United States Congress Virus
The Congress virus locks up the computer and splits the screen, with each half of the screen blaming the other half for the problem. Nothing ever gets resolved, and you have to buy a new computer, while paying a lifetime pension to your old computer.
9. The Starbucks Virus
With this virus, every time you enter the word "small," it substitutes "tall." It also automatically replaces every mention of "medium" with "grande," and every mention of "large" with "venti." Extra-large anything automatically becomes "trenta," It also asks for your first name, then spells it wrong in every future interaction with you.
10. The Political Candidate Virus
Once you acquire the political candidate virus, nothing on your machine works, but the virus claims to have run diagnostics saying everything is fine. This virus promises to double your RAM if elected and robo-calls you until you give it $10 via PayPal before printing out a bumper sticker you don't want.
11. The Airline Virus
This virus determines your geographic location, then sends all your data to another geographic location and won't give you a time estimate of when it will be returned.
12. The Cable Company Virus
This virus plans to infect your computer sometime between 8 a.m. and 5 p.m. on next Monday, Tuesday, or Wednesday. If you're not there when the virus arrives, it forces you to reschedule it.
13. The Friendzone Virus
Unlike the "ILOVEYOU" virus of 2000, which damaged machines, overwrote files, and mailed itself to everyone in a victim's address book, the Friendzone virus doesn't love you "in that way." It only overwrites image files that contain your face, and only sends itself out to the hot people in your address book.
About Nicole Hollingsworth
Read more articles by Nicole
---