Friday Fun: The 10 Most Interesting Tech Tattoos
A 2012 Harris Poll of over 2,000 adults found that around one in five adults in the US has at least one tattoo, up from 16% in 2008 and 14% in 2003. They're slightly more common the farther west you go and are most common in adults age 30 to 39. Believe it or not, women are slightly more likely to have tattoos than men are.
People with tattoos come from every possible walk of life, and include many tech professionals.
Numbers collected by StatisticsBrain state that Americans spend $1.65 billion per year on tattoos, and that there are 21,000 tattoo parlors in the United States. Considering that 43% of people with tattoos consider "personal meaning" to be the most important factor in choosing a tattoo design, it's only natural that many technically-oriented people have tech tattoos. In other words, nerd ink is a thing, and we need to talk about it.
Here are some good and not-so-good representatives of tech tattoos.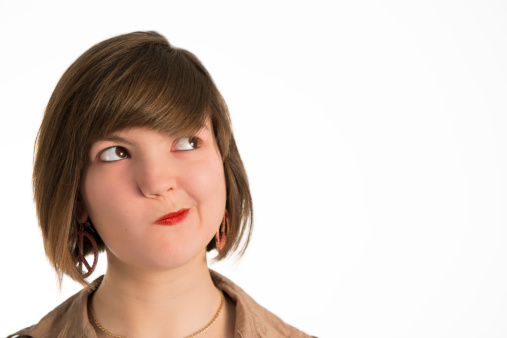 That's right. Women are more likely to have ink these days.
1. The Sad Mac
You have to wonder about someone with a blocky rendering of Sad Mac. Is he a so-called Apple Fanboy, or not? 
2. Think Different
And speaking of Apple, one very easy way to annoy both PC fans and sticklers for correct grammar is to get your own "Think Different" Apple tattoo to commemorate Steve Jobs' 1997 advertising campaign.
3. Helpful Head and Body Labels
If you are worried about somehow being found face-down by someone whose first language is HTML and want to ensure they have an adequate grasp of anatomy before trying to save you, you could get this helpful tattoo. 
4. Blue Screen of Death
Systematic desensitization is a common treatment for phobias, so if you have a fear of the Blue Screen of Death that is bad enough to interfere in your everyday functioning, perhaps you should consider getting this tattoo. You'll have no choice (except cutting off your arm) than to face your fear every day.
5. The Quadratic Formula
We've all been there: trapped inside some tech villain's lair where the only hope of escape is solving a quadratic equation, yet our hands are bound. But assuming your non-brilliant sidekick's hands are free, and you have the quadratic formula tattooed on the back of your neck, you'll be hearing that villain's shouts of "Curses! Foiled again!" within seconds.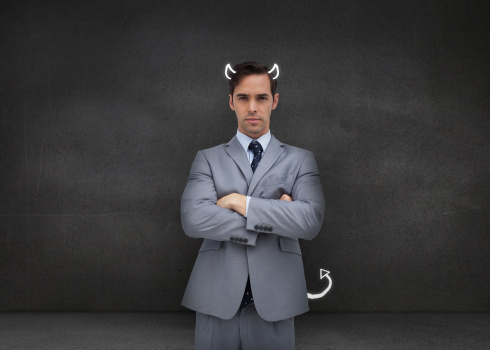 Looks uncannily like your 10th grade Algebra II teacher, doesn't he?
6. Binary Tattoos
For only consisting of zeroes and ones, binary tattoos are remarkably customizable and flexible. If you want to decode someone's binary tattoo, or if you want to see a word or phrase rendered in binary, use this handy converter.
7. Bill Gates' Face
You might think that this tattoo of Bill Gates along with the Windows logo is on the Microsoft equivalent of the Apple Fanboy. However, if you read the terms and conditions that came with Windows 7, you'll see that obtaining such a tattoo is one of the requirements for using the operating system legally.* Better get busy researching artists in your area.

*Not really.
8. The Twitter Fail Whale
Some people commemorate World Series victories, names of spouses, or important historical events with tattoos. Others commemorate Twitter being over-capacity. Potato / po-tah-to. 
9.The Upside-Down Calculator
If your parents had the foresight to name you something you can spell by typing in numbers on a calculator and then turning it upside-down, you probably already live a charmed life. Why not advertise that good fortune with a tattoo of it?
10. The Electrical Socket
While few people would question a person's appreciation for alternating current, if you choose to have an electrical socket tattoo, you need to be cognizant of the dangers, such as standing still for too long near your flight gate at Hartsfield-Atlanta and causing some harried business traveler to try to charge his laptop with your leg.
About Nathan Riley
Nathan Riley is a Sales Director, ITSM at SolarWinds. He has nine years experience in the industry, and has had a front row seat for the evolution of service management as a platform for the entire organization. He helps organizations ranging from SMB to Fortune 500 bring customized service to employees. Nathan proudly served the United States Armed Forces in the United States Marine Corps.
Read more articles by Nathan
---