The 8 Worst Tech Support Puns of All Time
Puns are considered by some as the lowest form of humor, but they're actually quite sophisticated by letting you pack multiple layers of meaning into just a few words. So when you hear a pun, your brain does quite a few gymnastics before causing you to cringe.
Not only do most languages have puns within a language, most professions have their own puns, from chemistry ("When chemists die, they barium.") to psychology ("Does the name Pavlov ring a bell?") to mathematics ("sin(gerine) / cos(gerine) = tan(gerine)). And with computers, c'mon! Did you really think a profession full of bytes, bits, serial this and that, and a whole programming language that can become a syllable in countless words ("C") would be free of puns?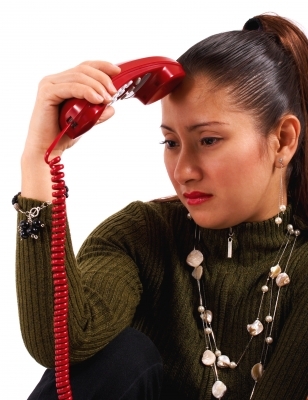 She just heard the one about the Energizer Bunny being arrested and charged with battery.
Here are 8 of the most groan-worthy tech-related puns, with several bonus puns thrown in. You might want to have an Alka Seltzer handy because you'll probably need it by the end of this article.
1. Since information technology interacts with just about every subject imaginable, it's only natural that some of its worst puns do as well – subjects as diverse as robotics and ornithology. For example, if a Norwegian robot analyzes a bird, it Scandinavian.
2. People who work the IT service desk often have chaotic schedules. Half a day may go by with no help tickets, and then boom! Every piece of hardware crashes, nobody can get on the network, and 50 people forget their passwords all at once. Regular mealtimes can be a luxury for the IT service desk worker, and this can result in overdependence on vaguely food-like products from vending machines. It's really too bad optical fibers aren't edible: they'd be the perfect light snacks.
3. The CIO is a relative newcomer to the C-suite. Companies were handling money and managing executives long before the first computer came along. The CIO not only has to have technical chops, he has to be conversant in IT budgets and regularly interact with both tech workers and executives. While the other C-level company officers often ply the CIO with questions about budgets and security, with underpaid programmers, the favorite topic for conversation with the CIO is usually arrays.
4. Tech is seen as a young person's field, but in many ways this is unfair. After all, today's high level programming languages were built on the shoulders of those who figured out machine language, learned assembly language programming, or cut their teeth on ancient programming languages like FORTRAN and COBOL. So don't disrespect your tech elders because they're tougher than you think. In fact, old programmers never die. They just can't C as well.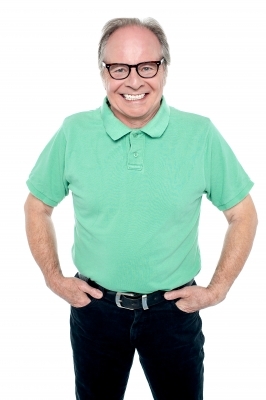 Don't be fooled by the awkward smile. 
5. And speaking of budgets, the IT department is often constrained by unlimited needs and wants on the part of the company and its employees, and budgets that have to be justified to within an inch of their life. That's why it's critical for IT managers to make it clear to outsiders that IT knows how to invest resources optimally. Next time you're in this position, tell your manager you got a great new deal on a computer, and they even threw in the operating system to boot!
6. IT isn't just limited to tech companies, of course, and sometimes specific industries have very particular IT needs. For example, the computers at breakfast food companies use serial I/O. Psychology practices can be surprisingly comforting to those who run the IT system. When your phone battery dies, they're likely to suggest you find an appropriate outlet. Bird-watching organizations are another sector where IT is important. The latest GPS tracking devices even give tern-by-tern directions.
7. IT people in every industry sometimes deal with end-users who aren't that tech savvy, and tact is necessary. Like when the personal trainer who leads company yoga classes leans on the printer cartridge because he wants to tone up his abs. Agricultural enterprises have been known to have serious network problems when their more mischievous lambs try to upload all their videos to Ewe Tube. And the online matchmaking industry is a natural fit for tech workers, because personal ads on the internet are a kind of dater processing.
8. The IT service desk is always dealing with crazy help tickets, like that of the electrical engineer who complains, "My computer is so slow it Hertz." And when someone in international relations complains about the LAN down under (the Local Area Network in Australia), you have to act immediately, before the time zone differences mean waiting several hours to reach anyone by phone. There's always the guy who got his finger stuck in his computer trying to insert his thumb drive, plus that one balky printer they named Bob Marley, because it's always jammin'. You might even have to deal with the threat of workplace violence, like the help ticket saying "Whoever stole my copy of Microsoft Office is in big trouble: You have my Word."
Photo Credits: Stuart Miles / freedigitalphotos.net, stockimages / freedigitalphotos.net
About Taylor Burgess
Read more articles by Taylor
---