Friday Fun: What You Want to Write vs. What You Should Write
Making notes on IT service desk tickets is standard operating procedure in many organizations, and it's a practice that makes sense.
When you make note of what procedures were performed, what error codes came up, the actions the end-user tried and their results, you flesh out the history of a piece of hardware or software.
That way if a problem occurs repeatedly, it's easier to go back through the history of the offending item and conclude that it's a lemon that needs to be replaced rather than something that should continue being fixed.
Furthermore, if your organization provides tech help to outside organizations, accurate ticket notes shore up your case should a legal issue arrive. Some organizations keep one standard set of ticket notes, and these have to be written clinically, without value judgments. Other organizations keep internal notes that aren't shared, as well as "official" notes that may be referenced by others.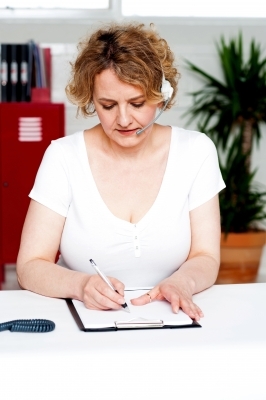 "End-user is clearly out of his mind … "
It's not always easy to make notes that are accurate and objective without letting your personal feelings about the call (or caller) enter into the record. But a lot of IT service desk professionals have learned how to create official notes to diplomatically record an event, even though they wish they could write down what they really think. Here are some examples.
What you actually write: "End-user unsatisfied with previous repair of network terminal."
What you wish you could write: "End-user is paranoid and stopped making sense when he blamed the on-site tech for carrying a 'hacker's phone' in order to sabotage his work and demanded to speak to the CIO. Anyone who deals with this guy should get bonus pay."
What you actually write: "End-user unsuccessfully rebooted machine three times. Tech worker dispatched, and successful reboot was accomplished."
What you wish you could write: "End-user thought that pressing the on/off switch on her monitor was the same thing as rebooting the machine. Jane spent twenty minutes going over there in person and showing her the difference between her monitor and the actual computer and then rebooting it herself. Stupid Level has risen from 'Advanced' to 'Member of Congress.'"
What you actually write: "End-user on 27th floor reported erratic operation of his company-issued laptop. After diagnostics, IT decided to swap it out with a loaner for more thorough evaluation of machine."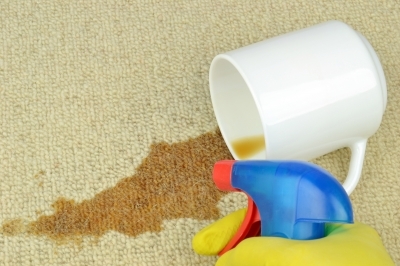 If it's any consolation, the custodial staff dislikes these end-users too.
What you want to write: "This idiot spilled his triple-mocha latte with whipped cream all over his computer and tried to 'fix' it by borrowing the hair dryer his secretary keeps in the ladies room, which didn't do anything except drive the liquid further down into the machine. Why does this man make 100K per year? Seriously?"
What you actually write: "User complained that entire network was down. Console check revealed everything up and running fine. Asked end-user if she had seen any error messages, which she denied. Tech worker dispatched, noticed message on screen saying 'a network cable is unplugged.' Cable reconnected, problem resolved."
What you wish you could write: "End-user thinks that error message perfectly describing both the problem and the solution is irrelevant. How does this person manage to tie her shoes in the morning?"
What you actually write: "End-user reported unplugged server in Building B, said he was going to plug it back in thinking it was reason for sluggish processing today. Quick look through ITAM records indicated server in question had suffered water damage during pipe burst on the 12th. Told end-user, who insisted the unit wasn't wet on the outside. Security for Building B dispatched to prevent end-user from plugging server in due to significant safety hazard."
What you wish you could write: "Doofus in Building B wanted to plug in a damaged server filled with water. I should have let him electrocute himself."
Remember, diplomacy and tact are two tools that IT service desk workers have to use every day in addition to the tools provided by their IT service desk software. Samanage gives your tech team the tools they need to monitor hardware and software, and to use remote access to resolve many end-user problems without working deskside. Having the right IT service desk software can make all the difference when it comes to being able to resolve end-user problems with a minimum of frustration and incredulity.
Photo Credits: stockimages / freedigitalphotos.net, Grant Cochrane / freedigitalphotos.net
About Adam Shearin
Adam is an accomplished sales professional with over six years of experience working with mobile applications and cloud-based IT service desk and asset management solutions. Experienced working with a broad range of clients from SMB to Fortune 500, Adam clearly and confidently knows how to best articulate the benefits of multi-tenant SaaS-based ITSM/ITAM software. Adam's service management expertise isn't limited to IT and transcends departments organization-wide, bringing a new level of efficiency and processes to departments that once relied solely on spreadsheets and emails.
Read more articles by Adam
---