The 10 Best Tech-Related April Fools Day Pranks Ever
By: Nicole Hollingsworth LinkedIn &nbsp&nbsp|&nbsp&nbsp
The internet and social media have breathed new life into the old tradition of April Fools jokes.
After all, covering the laser on your cubicle-mate's optical mouse is great, but recording his reaction for YouTube and posterity makes it even better.
Or, in philosophical terms, if you Rickroll someone and nobody witnesses it, does the victim make a sound? Following are 10 awesome tech-related April Fools pranks that may inspire you in your own April Foolery this year.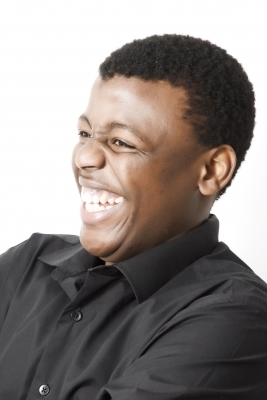 "You should have seen his face when I told him we were switching to 'metric time' at midnight."
1. Download Your Brain Onto a Memory Stick
In 2006, IWOOT introduced a memory stick to allow people to download the contents of their brain. Users could load a whopping 2 GB of intelligence onto a device the size of a keychain and have backups of all those thoughts should they become forgetful in old age. Because forgetful people never forget where they put small objects, like memory sticks.
2. Google Wallet Mobile ATM
Acknowledging that some transactions are still made in cash, Google introduced its Mobile ATM in 2013, a device that "easily attaches to most smartphones and dispenses money instantly and effortlessly – forever ending your search for the nearest bank or ATM." Imagine typing in your PIN and accessing all your cash, wherever you happened to be.
3. Newton Virus for Macs
In 2008, a company called Troika created the Newton "Virus" for OS X that made it appear as if the icons and menu bars on the screen were subject to gravity. Turn your mac and everything falls to the bottom. You could surreptitiously put it on your favorite Mac fanperson's machine while they were out getting their fancy coffee, then watch hilarity ensue. Check out the video here.
4. Nokia Smart Microwave
Who among us hasn't wished our microwave used the Windows operating system? Nokia "answered" that wish in 2013 with the Nokia 5AM-TH1N6 Constellation touch-screen microwave, which lets users "heat up turnkey meal solutions within seconds." Furthermore, this smart microwave "automatically adjusts the temperature depending on how hungry you look."
5. Opera Face Gestures Browser
In 2012, Opera introduced Face Gestures, "a revolutionary technology designed to make interacting with your browser easier and simpler on computers with cameras." The Face Observation Opera Language-based browser let users scroll up by raising eyebrows, scroll down by frowning eyebrows, zoom in by sucking in their cheeks, or zoom out by puffing their cheeks.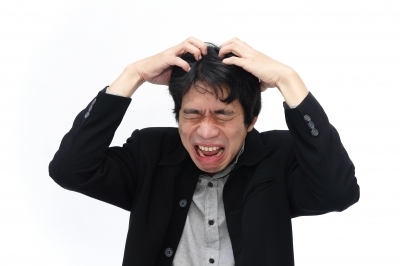 When a user makes this face, Opera Face Gestures automatically summons the company nurse.
6. Phantom Keystroker
Sadly no longer available, the Phantom Keystroker was a harmless-looking USB stick. Inserted into a victim's USB port, it would periodically make random mouse movements, toggle caps lock, and type out gibberish. Not recommended for those with jobs involving nuclear warheads, it was a quick way to make a person think he or his computer had gone bonkers.
7. Toshiba Shibasphere
If you always wished Toshiba would introduce its own game console, you may have thought your wish was granted in 2013 with the Shibasphere. With its controller-free interface, the Shibasphere employed Logical Aggression Monitoring to calm users and "prevent emotionally devastating rage-quits" when playing popular games like Pet the Dog. Accessories included the Shibasuit, for better motion detection.
8. Upload Photos to Imgur via Snail Mail
Dragging and dropping, pasting URLs, or browsing your computer to upload photos is awfully technically demanding, isn't it? In 2013, Imgur introduced image uploading via regular mail since "snail mail is a proven method of data transfer that has been around long before the Internet." Check out the world's most hapless end-user as she discovers the joy of snail mail image uploading.
9. Vimeo Becomes Vimeow
Everyone knows the real reason for the internet is the viewing of cat videos, and last year, Vimeo made it official. With unlimited room for cat video storage, Vimeow allowed users to "patiently stalk" rather than follow favorites, and hinted at great upcoming features, like "tummyrubs" for upvoting videos, and Vimeow Purrks for an unparalleled virtual cat ownership experience.
10. Wolfram Alpha Handwritten Results
It's so impersonal when you need to perform a regression analysis on a bunch of data and your results come back to you in cold, sterile computer-generated form. That's why Wolfram Alpha came up with its Handwritten Knowledge Engine, allowing users to ask questions and receive an "artisanal answer" transcribed and illustrated by a "real live human being."
Photo Credits: Victor Habbick / freedigitalphotos.net, Phaitoon / freedigitalphotos.net
About Nicole Hollingsworth
Read more articles by Nicole
---