Working in IT requires knowledge of the innermost workings of complex computational devices of all types and sizes, plus dealing with end users and the whole human, touchy-feely side of technical support.
A lot hinges on the competence of computer experts. Dozens of times you may prevent system meltdowns and save people's deleted files, but do they remember that? No. You derail one mission to Venus through a programming typo and it's the only thing anyone talks to you about at the annual company Christmas party anymore.
So much is required of today's IT service desk worker that it's a wonder anyone lasts long enough to be promoted to CIO. Between the VP of Accounts asking you to make the internet go faster and the engineer who knows just enough about computers to tell you why every instruction you walk him through won't work, sometimes you're ready to give up, like this hapless headline writer:


In all fairness, it's possible that a cat walked across the keyboard right before the writer clicked "Send." (fromlanguageandgrammar.com)
But it's far better (and more fun) to laugh at other people's mistakes and plow ahead. Here are 5 entertaining computer-related typos.
1. A Skill You Probably Shouldn't List on Your Resume
Applying for a new job? Be sure to tell them about the time you singlehandedly fixed a botched software installation and saved the company hundreds of thousands of dollars. Oh, and the Saturdays you spend volunteering at an animal shelter are bound to make a favorable impression. But passing the buck is generally not something you want to brag about on your resume (fromresumepower.com):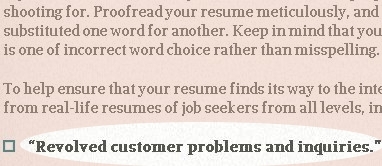 2. Foul Language Is Usually Not Considered a Critical Career Skill. Usually.
Speaking of resumes, your educational credentials are nearly as important as your work history, though again, there are some educational experiences that are better left off your resume (from morganshamy.blogspot.com):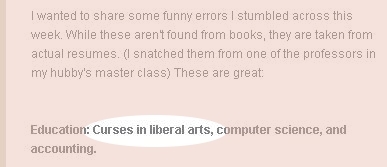 3. Shifting Blame: It's How Careers Are Made
When an embarrassing typo does slip through, you'll need to call on another valuable workplace skill: deflecting blame, as HotDocs Corporation did, neatly elbowing an events coordinator right in front of the oncoming bus wheels. (But hey, at least they were able to laugh at their own lack of oversight.) (from HotDocs.com):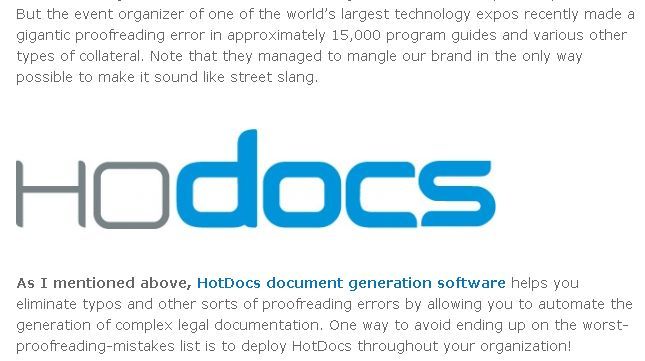 4. You've Asked a Million Times: Did It Come from an Authorized Reseller? Or Just an Authrized One?
When you can't blame the events organizer, you can always lay the problem at the doorstep of those pesky "Authrized" Resellers, always trying to come across as authorized (from funnytypos.com):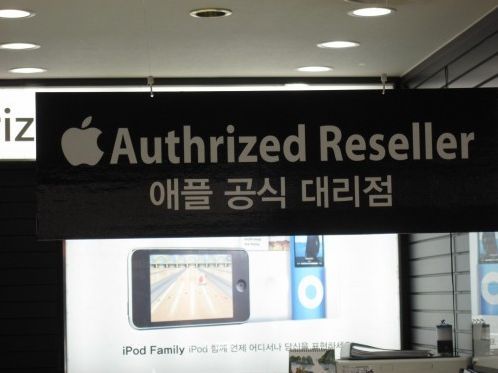 5. Everyone's Had It Up to Here With Those Authorized Users
And when Authrized Resellers refuse to take the heat, you can stop mincing words and point out where the real problem lies (as it usually does) — with those crafty authorized users. You just can't trust them with your stuff (from seekerville.blogspot.com):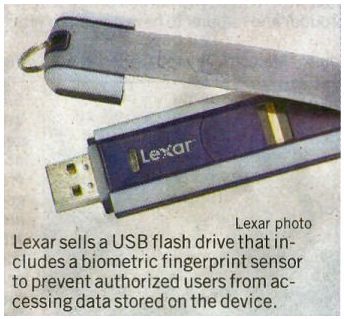 If you find that working in IT simply isn't your thing, maybe you should take some time off to brood and reflect before deciding upon the direction you want to take your career. Since we're here to help, perhaps we could hook you up with some moping equipment.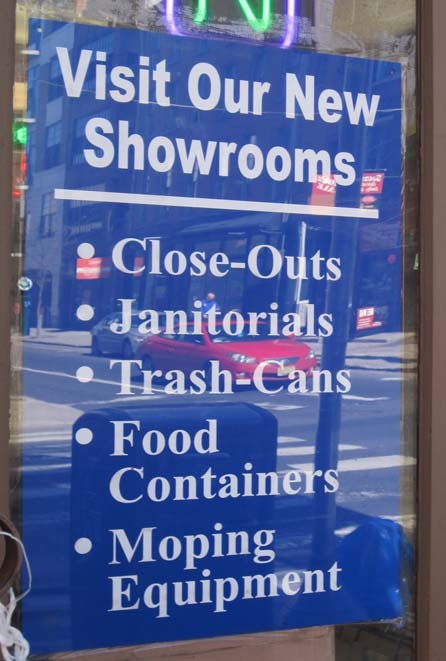 About Brandon Miller
Brandon has been with Samanage for over three years in a variety of positions, including sales development, inside sales, customer success, and now corporate recruiting. Hosting multiple customer webinars on a variety of topics, Brandon has a deep understanding of technical support issues, implementations, and advanced trainings in IT service management. With a good handle on the industry as a whole, including competition and industry trends, Brandon remains ahead of the curve when it comes to the Samanage application, roadmap, and Community.
Read more articles by Brandon
---