The 8 Most Hilariously Inaccurate Technology Quotes of All Time
Predicting tomorrow's weather is enough of a challenge, let alone predicting where technology will go. But that doesn't stop people from doing so. However, just as no one could have predicted Justin Bieber, no one could have predicted some of the tech tools we use, and why some technology stuck around while other technology folded like a cheap lawn chair.
Here are 8 hilariously inaccurate quotes about technology.
Keep them in mind next time you're at a party and someone asks you to expound on where we'll be technologically in a decade.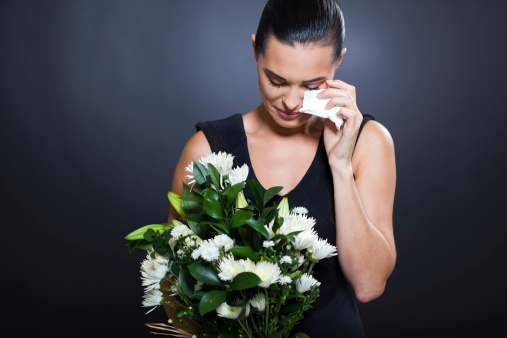 MySpace, we hardly knew you …
1. "Where a calculator like ENIAC today is equipped with 18,000 vacuum tubes and weighs 30 tons, computers in the future may have only 1000 vacuum tubes and perhaps weigh only 1½ tons." – March 1949 issue of Popular Mechanics
Within a decade transistors came along, and within two decades, integrated circuits advanced miniaturization further. Today, you don't even need a calculator. You can buy an app from Wolfram Alpha to do multivariable calculus on your phone.
2. "Everything that can be invented has been invented." – Charles H. Duell, Commissioner, U.S. Office of Patents, 1899
Oh really? We and our awesome anti-theft lunch bags would beg to differ.
3. "The internet will catastrophically collapse in 1996." – Robert Metcalfe, founder of 3Com, professor at the University of Texas at Austin, co-inventor of Ethernet.
Metcalfe even promised to eat his words if he was wrong, which he did during the Sixth WWW International Conference.
4. "I have traveled the length and breadth of the country, and have talked with the best people in business administration. I can assure you on the highest authority that data processing is a fad and won't last out the year." – unnamed editor in charge of business books at Prentice Hall, when turning down a manuscript on the science of data processing.
A Forbes story from April discussed how "big data" is allowing financial services like loans, savings, and insurance to be extended to the billions of people who live on less than $2 a day as well as the "unbanked" in the developed world.
5. "Next Christmas the iPod will be dead, finished, gone, kaput." – Sir Alan Sugar, UK magnate, media personality, and former investor in consumer electronics company Amstrad.
While the iPod is no longer Apple's showcase product in 2014, as of the end of 2012, the company had sold an estimated 350 million of them.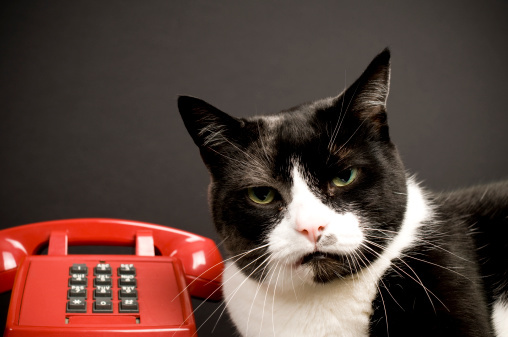 Seventy-eight percent of Americans talk to their pets on the phone, or would, if Fluffy could be bothered to answer.
6. "One day every major city in America will have a telephone." – Alexander Graham Bell, c.1880.
While Bell was technically correct ("the best kind of correct"), smartphones alone accounted for 968 million unit sales worldwide in 2013. In the United States, there are now 103.1 mobile phones for every 100 people.
7. "Television won't be able to hold onto any market it captures after the first six months. People will soon get tired of staring at a plywood box every night." – Darryl F Zanuck, 1946.
Like Bell, Zanuck was partially right, in that people no longer stare at a plywood box every night. But video? Yeah, people still like that. (It should be noted that Zanuck was a movie magnate at 20th Century Fox, and cinema and television were different worlds back then.) Today, YouTube gets more than a billion unique users per month, and those visitors watch over 6 billion hours of video in a month – close to an hour for every person on planet Earth. Furthermore, 100 hours of video are uploaded to YouTube every minute.
8. "There is no reason for any individual to have a computer in his home." Ken Olsen, co-founder of Digital Equipment Corporation in 1977.
This quote is more interesting than you might think. Olsen later said he wasn't referring to the personal computer as we know it. In fact, he had home computers that he and his family used regularly. He says he was referring to was a sort of central "brain" that would control things like lighting, thermostat settings, choosing entertainment, and monitoring food supplies. In other words, he was really referring to something similar to the internet of things, which is being built upon devices like smart thermostats and lighting control – things that are making their way into the mainstream today.
Fortunately, predictions about things other than technology are usually right on target, so that Grumpy Cat meme tattoo on your arm that you're considering? It will never go out of style, as long as they do the caption in Comic Sans font.
About Adam Shearin
Adam is an accomplished sales professional with over six years of experience working with mobile applications and cloud-based IT service desk and asset management solutions. Experienced working with a broad range of clients from SMB to Fortune 500, Adam clearly and confidently knows how to best articulate the benefits of multi-tenant SaaS-based ITSM/ITAM software. Adam's service management expertise isn't limited to IT and transcends departments organization-wide, bringing a new level of efficiency and processes to departments that once relied solely on spreadsheets and emails.
Read more articles by Adam
---