The Genius Bar: When the Help Desk Goes Face-to-Face With End Users
In many organizations, the IT service desk team is separated from gen pop. They may be corralled in a section of cubicles or behind a closed door and only emerge if actual desk-side support is necessary.
It's entirely possible to create something like the Apple Genius Bar model for every IT service desk.
This setup may be efficient, but it can end up creating an "us versus them" dynamic between IT and the rest of the company. Furthermore, when IT help desks must cope with increasing demands from end users (Hello, BYOB policy) and tight resources, the idea of having even two or three help desk employees working face-to-face with end users during regular business hours may seem impossible. But it's entirely possible to create something like the Apple Genius Bar model without a lot of expense, and the benefits may outweigh the drawbacks.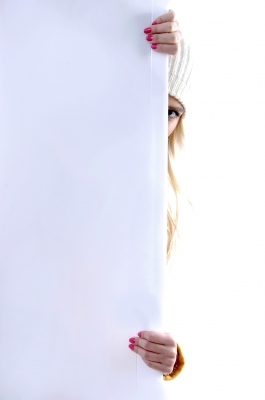 Relax: end-users are probably as afraid of you as you are of them.
You Don't Have to Fundamentally Change IT Service Delivery
Adding an "Expert Bar" doesn't mean gutting the existing IT setup and starting over. The biggest challenge is probably going to be finding an available open area that's close to where IT usually works and stocking it with a reception-type desk, a few tables and chairs with PCs running your organization's preferred operating systems, and perhaps a nice coffee and tea station. On a given day, you can have a couple of IT workers staffing the Expert Bar and working alongside end users who have made appointments (ideally using your ITSM software's self-service portal). If you have a couple of IT workers who are enthusiastic about such a setup, they could operate it full-time, or you could use a rota so that every IT person spends time there occasionally.
What IT and End-Users Can Expect from the Experience
Two IT service desk workers armed with tablet computers for viewing and updating appointments through their help desk software have the mobility to sit down with end users who come to the Expert Bar, so that end users aren't intimidated. An IT worker can go over problems one-on-one with an end-user, and can create service tickets on pre-populated templates and assign them the appropriate priority level. One service that can be particularly helpful is the instant swap-out, where the IT worker logs a broken piece of hardware the help desk software that is unified with IT asset management software, and can immediately swap it out for a loaner kept in an easily accessible locked cabinet.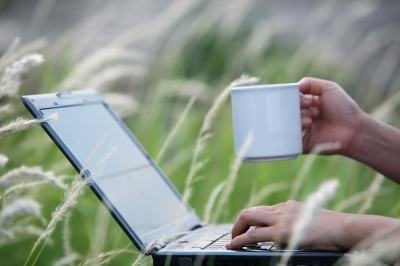 Despite what you might have heard, you don't have to locate your Expert Bar in a wheat field.
You Can Often Configure Existing ITSM Software for This Purpose
If you already have powerful, flexible help desk software, you may be able to tweak its configuration to accommodate your Expert Bar. Tickets made from there may be tagged separately from regular service tickets to aid with reporting and capturing of metrics. Your IT asset management software can be used to keep track of loaner equipment, and if your help desk software has self-service portal capability, it can be configured so that end users can use it to make appointments for visiting the Expert Bar. Whether you allow "walk-in" appointments depends on your personnel situation and the unique demands of your organization's end users. If you do allow walk-ins, you can tag help tickets with this information so that they're prioritized appropriately.
Benefits of Face-to-Face Interaction With End-Users
When executed with forethought, providing the Expert Bar experience to end users can have major benefits. For one thing, it helps break down artificial barriers that often exist between an organization's end users and IT department. Such a setup can also reduce the number of traditional service desk tickets and the number of steps required to bring them to resolution. For example, an IT worker can see right away that the laptop a worker brought to the Expert Bar has a failing hard disk and can go ahead and log the incident and swap the machine out for a loaner rather than carrying this process out with the usual back-and-forth that goes on with traditional help desk software. End users should find the experience more satisfying, and the IT department's value should become more evident to both end-users and executives.
You may be thinking, "A Genius Bar? In my company? No way." But think again. You don't have to revamp the entire department, just carve out part of it for providing one-on-one service with end users by appointment. If you use powerful ITSM software like Samanage, you have the help desk software tools available to run your own Expert Bar at minimal added cost and effort. Let your organization see your IT service desk workers as the experts they are, rather than faceless "techies" who are always separated from the users they serve. Everyone can benefit if it's done well.
Photo Credits: imagerymajestic / freedigitalphotos.net, sakhorn38 / freedigitalphotos.net
About Nathan Riley
Nathan Riley is a Sales Director, ITSM at SolarWinds. He has nine years experience in the industry, and has had a front row seat for the evolution of service management as a platform for the entire organization. He helps organizations ranging from SMB to Fortune 500 bring customized service to employees. Nathan proudly served the United States Armed Forces in the United States Marine Corps.
Read more articles by Nathan
---