The Silliest 'National _____ Days'
You're probably still disappointed you missed National If Pets Had Thumbs Day on March 3, but chin up: you still have some shopping days left before St. Patrick's.
Or, if you were to want to establish a new official "National ____ Day," it would require an act of Congress, and begin with a call to your local representative.
Then you'd have to create a proposal and hope it got onto the congressional agenda. But since Congress is known to delightedly take up petitions submitted by ordinary citizens, it shouldn't be too hard, right? Right?!?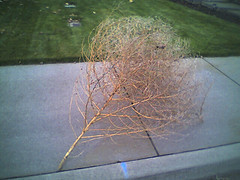 We think one of these just rolled past.
Fortunately, there are plenty of unofficial holidays this spring. Here are a few upcoming National _____ Days, and suitable celebration and gift ideas for you and your fellow IT professionals.
Pi Day (March 14)
Pi Day (3.14) is special this year because it also works with the month/year designation, since March is the third month of 2014. And even better, if you miss Pi Day, you can look forward to Pi Approximation Day on the 22nd day of July (22/7 when you put the date first like Europeans do). Maybe you don't have the chops to honor Pi Day like Teresa Miller, who in 2010 solved a Rubik's Cube while reciting the digits of pi, all while hula hooping, but that's OK. Just bring a selection of pies to work and chow down until you're irrational and transcendental, just like pi.
The Ides of March (March 15)
You're probably not important enough to have to worry about being assassinated this March 15 like Julius Caesar, so why not embrace the Ides of March rather than "bewaring" them? Celebrate in style, but be classy about it and use coasters. The Ides of March falls on a Saturday this year, but if you're stuck working, these $10 floppy disk coasters are perfect for that can of Mountain Dew that's always leaving rings on your otherwise-pristine desk. Or you could, you know, just find some old floppy disks and use them instead.
UN French Language Day (March 20)
In 2010, the UN Educational Scientific and Cultural Organization (UNESCO) established UN French Language Day to promote use of French, one of the six official working languages of the UN. March 20 also coincides with the 40th anniversary of the International Organization of La Francophonie. If you're allowed wine and cheese at work you're all set for a great celebration. Otherwise, you could bring in French onion soup, a baguette, and a wheel of brie. Or, if you own a French bulldog, you could combine this holiday with Take Your Dog to Work Day, for a double celebration.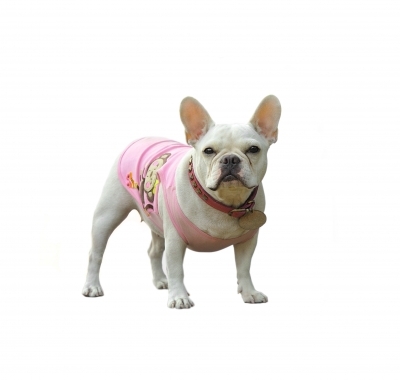 Bonus points if you can train him to say "Zut alors!"
Tolkien Reading Day (March 25)
This national day was launched in 2003 by the Tolkien Society, and its goal is to encourage the reading of the works of J.R.R. Tolkien. March 25 was chosen to commemorate the fall of Sauron in The Lord of the Rings. The IT department could all chip in to raise the $169.99 for LEGO The Lord of the Rings 9474 The Battle of Helm's Deep kit and build it right there in the snack room. Or if that's a little too pricey, you could spend $13 and get a set of Lord of the Rings Themed Refrigerator Word Magnets.
National Something on a Stick Day (March 28)
Do you like things? How about sticks? If the answer is yes to either one, then National Something on a Stick Day is for you. If you don't have a stick, this organization will send you one if you send them a picture of whatever it is you want to put on the stick. They also have a Facebook group dedicated to National Something on a Stick Day, in case you need ideas, or want a place to post your photos of things on sticks. And remember: celebratory foods eaten off a stick instead of a plate somehow don't have calories, so dig in!
If it's been a while since you've had a reason to celebrate at work, have a look at National Whatever Day's website, and you'll probably discover there's something you ought to be celebrating right now. And if your IT team is too frazzled to celebrate anything, provide them with awesome IT service desk software like Samanage, with a full suite of time-saving features and comprehensive IT asset management capabilities. That way they'll be much better sports by the time you spring your April Fool's pranks on them.
Photo Credits: Kdt / Creative Commons 2.0, SOMMAI / freedigitalphotos.net
About Taylor Burgess
Read more articles by Taylor
---