Wearable Tech in the Workplace: What it Means for IT
By: Brandon Miller LinkedIn &nbsp&nbsp|&nbsp&nbsp
Wearable tech may make you long for the days when your biggest "tech at work" problem was Angry Birds.
Sure, wearable tech is accompanied by plenty of hype, but there's every reason to expect it will become integrated into everyday life and the workplace.
Gartner predicts that personal health apps alone could generate $5 billion by 2016, and these devices aren't just for fitness enthusiasts. Healthcare systems and businesses providing wellness incentives may be big customers too. We're still in the early adoption phase, but wearables are expected to be mainstream by the year 2020. Here are just a few examples of wearable tech:
• Google Glass, of course
• InPulse Smart Notification Watch
• FitBit, FuelBand, and other physical monitoring devices
• Medical monitors for specific indicators like blood glucose
• Bluetooth biometric sensors
What does this mean for the IT service desk? Well, do you remember that Imminent Ned "Winter is coming" meme?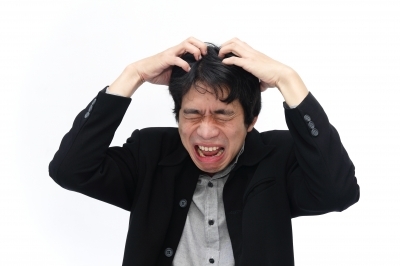 "Why are they so angry? So … angry?"
Will It Be Like BYOD?
Nobody really knows yet if wearable tech will be another phenomenon of consumer technology invading the workplace like smartphones and tablets have, or whether it will be a business-outward progression. J.P. Gownder, a tech analyst with Forrester Research tells Wired that wearables will first become common among medical personnel, cable technicians, and law enforcement workers before they ripple out to everyday consumers. "We assume that all important technologies begin in the consumer realm and go into the enterprise. I don't think that's going to be the case with wearables."
Wearable tech may first gain traction in specialized devices, like the smart glasses made by Evena Medical that allows medical technicians to get precise, real-time maps of patient veins for IV and blood draws. Cable techs could stream video to other techs to get real-time advice on repairs without the need for multiple home visits. First responders could use biometric wearables that monitor their vital signs in the field.
How Employers Can Benefit from Wearable Tech
Employers may embrace wearable tech, depending on how much they're interested in watching employees. Maybe they want to know how many products line workers assemble, or perhaps they want to monitor the new employee's first day at work. Employees may eventually use wearables to access training materials while they're on the job rather than going to training sessions in a designated time and place.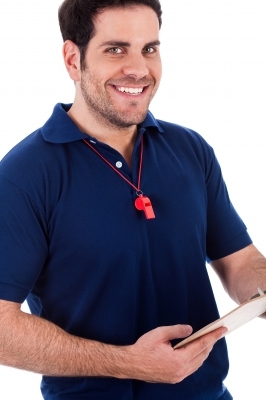 With wearables, it could be easier than ever for pranksters to identify workplace newcomers!
Data Security and Wearable Tech
New concerns and unintended consequences are the things that IT workers think about when considering wearable tech in the workplace. Data security could be one of the biggest issues, as it is with bring your own device (BYOD) policies. With wearables transmitting lots of data wirelessly, could sensitive employee, employer, or customer data be at risk? While having experience dealing with BYOD (along with a sound BYOD policy) is a start, wearable tech raises even more questions. Can any employee use wearable tech, or only certain ones? Will some employees be required to use wearable tech on the job? How will employees be approved for use?
Edwin Covert, cybersecurity analyst at Booz Allen Hamilton believes that privacy will be the biggest issue, telling Business News Daily, "Someone wearing Google Glass has the real possibility of seeing something considered a trade secret." Potential data leakage is expected to be a critical driver of wearable tech policy in the workplace.
How Should IT Cope?
This is where it gets tricky. You wouldn't ask an employee to hand over her Timex when she arrives in the morning, but what about her smartwatch? IT can expect pushback from users, just as there is with BYOD. Right now, the concept of wearables in the workplace is new enough that it's unclear whether IT will be able to manage them, and how they can do so. IT may or may not be able to apply configuration profiles or device management settings, and can expect many challenges when keeping corporate data from "leaking" out of someone's Google Glass.
If your organization is still figuring out BYOD, it's important to go ahead and dip a toe into the wearable technology pond, even if it's only theoretical at this point. Who are your most tech-savvy IT people? Can you ask him if you can borrow his Pebble watch and experiment with it in the corporate setting? You don't want to wait until there's a deluge of wearable tech in the workplace to start figuring this stuff out. Technology is rolling out quickly, and taking a reactive approach could prove disastrous. Try to understand beforehand what the implications, risks, and costs are, so that the company will be ready when wearable tech invades.
Samanage offers IT service desk and IT asset management software that lays the foundation for IT service delivery in the age of BYOD and wearable tech. With powerful IT asset management features, your IT team will be ready to account for every type of tech that's used in your organization, to minimize surprises and help ensure your organization's security as it brings increasingly sophisticated devices into the mix.
Photo Credits: Phaitoon / freedigitalphotos.net, photostock / freedigitalphotos.net
About Brandon Miller
Brandon has been with Samanage for over three years in a variety of positions, including sales development, inside sales, customer success, and now corporate recruiting. Hosting multiple customer webinars on a variety of topics, Brandon has a deep understanding of technical support issues, implementations, and advanced trainings in IT service management. With a good handle on the industry as a whole, including competition and industry trends, Brandon remains ahead of the curve when it comes to the Samanage application, roadmap, and Community.
Read more articles by Brandon
---