Who's More Important in Your Life: Your Spouse or Your IT Team?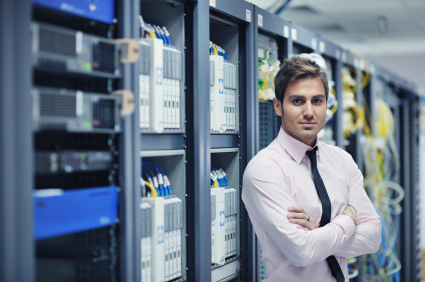 Dear Frannie,

I've been working at my company for seven years, and I am very satisfied in my job as an IT manager. I have a great team that works well together and assists each other in order to get things done. The problem isn't that my team isn't good — it's that it may be too good.

Even though I have been happily married for over eleven years to the love of my life, I find myself gravitating more toward my IT team. I spend 40 hours a week with these men and women, so we know each other pretty well. I don't feel uncomfortable talking about certain issues, voicing opinions, or discussing feelings with them — even subjects I don't chat about with my spouse!

Is my IT team becoming more important to me than the person I come home to every night? Please help me!

Signed,
Worried in the Server Room
---
Dear Worried,
Believe it or not, you are not alone. I can't tell you how many times I've heard about IT managers choosing to share something with their team at work without telling the same thing to their significant other. That said, it is important to maintain a certain balance between your home and work life.
To help you out, I've put together this helpful little quiz to help you determine who is more important to you: your spouse, or your IT team. Finish this sentence: "Between my significant other and my IT team…" and then answer the question that follows.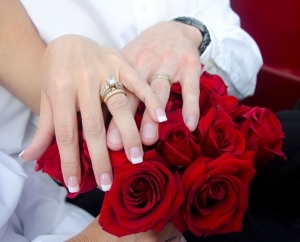 1. Who has more nicknames for you?
2. Who is more likely to text you to make sure that you got to home/work okay?
3. With whom do you feel more comfortable migrating to a client-server environment?
4. Whom do you have more steamy, risque dreams about?
5. Who is not afraid to tell you that you have food stuck in your teeth?
6. Who seems to know exactly what you're thinking while you are updating all of the PCs in an office?
7. With whom do you share the most "inside jokes"?
8. Who knows your deepest, darkest secrets?
9. Who is more likely to help you reconfigure TCP/IP services on OpenVMS?
10. With whom would you rather have a drink at the end of a stressful workday?
11. Whose Gchat box is constantly open on your monitor?
12. Whom do you want by your side while you are initiating a new website?
13. Who completes many of your sentences before you do?
14. Who likes to tell you silly jokes while you are defragging a hard drive?
15. Whom can you not imagine living life without?
Once you take a hard look at your answers to these questions, it will become clear to you who should really be the most important entity in your life.
Good luck!
Frannie
About Taylor Burgess
Read more articles by Taylor
---