You Got What on Your Computer? The Ickiest Tech Repairs
High tech has long had an association with cleanliness. While the industrial revolution brought the world smoky, dusty factories, the tech revolution brought us microchip manufacturing facilities with standards for cleanliness that make both the house-proud grandma and operating room chief genuflect in awe. As for the computers into which these tiny technical marvels are installed, they are gleaming marvels of intelligence, innovation, and … filth?
Like most things that come into contact with humans, computers encounter their share of dust, food, smoke, and, um, other substances. And it's not just a problem of sloppy people.
Even a conscientious computer user who tries to keep things tidy can end up with a dust-coated internal fan that resembles a fluffy hockey puck after a while.
But end-users who eat at their desks, bring in pet hair on their clothes, and are less than careful about things like hand washing can send in computers for repair that can make even the most dedicated tech worker wish he had a flamethrower handy. Here are just a few of the more revolting things found by tech workers in the computers they're tasked with repairing.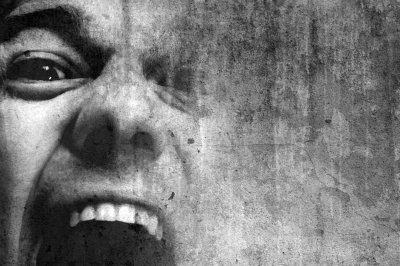 What horrors does the interior of the typical PC hold?
1. Mummified Frogs

In a 2010 roundup of the horrors submitted to The Register, the clear "winner" was a mummified frog found by a man named David McCauley. Though no CSI techniques were used to find out more (he probably wanted to erase the memory from his brain altogether), McCauley believes that the late amphibian must have been inside the case of the machine since its manufacture, because it was, as he described it, "completely solid."
2. Peanut Butter

An anonymous repair tech told InfoWorld about a repair ticket simply stating that a computer's fan had stopped spinning with no further details. Upon removing the fan, the tech discovered that said fan was full of peanut butter. No explanation on how it got there was ever offered, nor, presumably, was one solicited.
3. Roasted Ants

Intrepid PC explorer Ben Wilshaw submitted photos to The Register of a computer that had been infested with ants. Evidently slow-cooked by the heat generated inside the machine, hundreds of dead ants spilled out, while still more were found still fused to various internal components.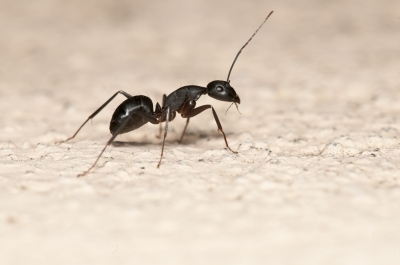 "They were here just a minute ago. Guys! Where'd you go?"
4. Hydraulic Fluid

There was actually a reason for this. The tech who submitted this comment to Wired repaired computers while on active duty with the Air Force. He also described computers at an aircraft inspection station with enough grease and dirt on the keyboards that individual fingerprints were evident on the keys. "The hydraulic section wasn't that bad but the inside of the computers had somehow gotten a fine film of hydraulic fluid mist in the inside which was caked in dust."
5. Fondue

There's no real way to test the veracity of an AskYahoo question concerning a vat of cheese fondue spilled over a laptop, resulting in smoke, popping noises, and a non-functioning computer, but InfoWorld readers reported repair tickets submitted for a user who tipped a chocolate fondue fountain onto a laptop, and another computer with "tomato soup in the Ethernet port and VGA port."
6. Bleak Dystopian Landscapes of Dust

Readers of The Register inadvertently offered up evidence that healthcare facilities are notorious for allowing vast colonies of dust to collect inside PCs, to the point where ordinary rulers can be used to measure its depth – like when it snows. Just something you might not want to think about if you're scheduled for brain surgery in 2014.
Suffice it to say that anything liquid, or sufficiently granular that can make its way into a computer probably already has made its way into a computer, including tiny eggs that can hatch into colonies of insects or spiders. And as the dead frog mentioned above suggests, sometimes things that shouldn't be able to find their way inside a machine somehow do. Next time someone suggests that IT techs only have to deal with a little Dorito dust or the occasional Pepsi spilled onto a keyboard, show him some of these pictures, or better yet, create your own album of PC interior horror stories.
Photo Credits: chrisroll / freedigitalphotos.net, Arvind Balaraman / freedigitalphotos.net 
About Adam Shearin
Adam is an accomplished sales professional with over six years of experience working with mobile applications and cloud-based IT service desk and asset management solutions. Experienced working with a broad range of clients from SMB to Fortune 500, Adam clearly and confidently knows how to best articulate the benefits of multi-tenant SaaS-based ITSM/ITAM software. Adam's service management expertise isn't limited to IT and transcends departments organization-wide, bringing a new level of efficiency and processes to departments that once relied solely on spreadsheets and emails.
Read more articles by Adam
---