3 Ways to Keep Your IT Help Desk Technicians Happy
By: Chris Walls LinkedIn &nbsp&nbsp|&nbsp&nbsp
Happy technicians lead to happier customers – and better business performance. Check out a few statistics on the correlation between an engaged team and customer experience:
An engaged team invests more time in improving customer relationships. In a revenue-generating environment, this leads to a 20 percent increase in sales, on average.
Companies that offer an exceptional customer experience have 150 percent more employees who identify themselves as engaged.
One of the top five barriers to providing an outstanding customer experience is a disconnect between employee experience (if you think of employees as customers of services within your business) and the way you expect employees to treat your customers.
You can't change the culture of your IT help desk overnight, but you can commit to making little changes that go a long way. Choose one or more of these focus areas to improve your help desk technicians' morale.
1. Show Them a Future
Your IT service desk technicians deserve to have both in-the-moment coaching and long-term training opportunities. They should be learning skills that make them better at the jobs they currently do. Even more important, they should feel they have a path forward with your company. If they see opportunities for promotion, and they're excited about what's next, your team will put more energy into delivering a better user experience.
2. Give Them Some Space
Doug Wick, president of Positioning Systems, says employees are happier when they have more choices regarding how they use their space. Ask your techs what their preferences are, and try to accommodate them where reasonable. Start by asking your team members the following questions:
Where do you go to collaborate?
Where do you go when you need to be productive?
Where do you go when you need to recharge?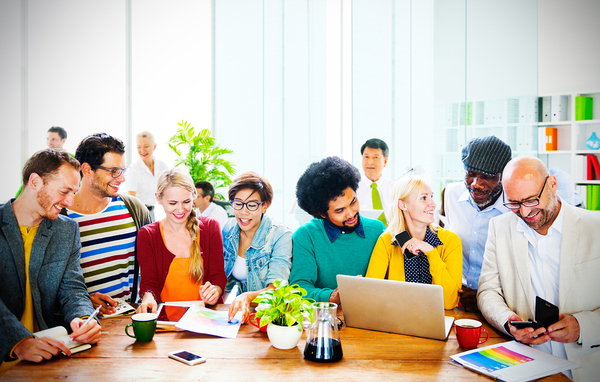 Organize work hours around the places where employees naturally go. Invest in changes that can maximize productivity in productive spaces. Make collaborative spaces more comfortable. Give your team members the tools they need to recharge, and trust that they'll get the refreshment they need and then head back to a more productive space.
3. Treat Them Like Customers
You have SLAs around service delivery for users. Have you ever considered SLAs related to the way you treat your technicians? Think back to the application and hiring process. Do you have SLAs around how quickly you let applicants know where they stand following an interview? If employees have a question about benefits or something HR-related, do you track how often you deliver a timely answer?
Wick argues that organizations should market to their employees all the time. Always look for new ways to make your IT service desk a great place to work. And finally, show your technicians some appreciation for their unique talents and their achievements. Good retention costs less than constantly training new hires. Appreciation is a small investment that leads to big returns.
Are you treating your technicians as well as you ask them to treat their customers? Taking techs for granted can lead to dissatisfaction and a lot of mistakes at the help desk. To find out more,  download our white paper: ITSM Projects: 10 Mistakes You're Probably Making – and start putting your people first. No exceptions.
About Chris Walls
Read more articles by Chris
---