4 Key Ingredients of an Effective IT Help Desk
By: Matt Shanklin LinkedIn &nbsp&nbsp|&nbsp&nbsp
The IT help desk is where anyone and everyone in your organization calls, emails, or messages with IT questions, help requests, and a range of technical inquiries.
Here are the key ingredients that allow your IT service desk to carry out their important mission.
For the IT help desk to be effective in a BYOD world that's increasingly dependent on the cloud for business applications, your IT service team has to have a strong understanding of the fundamentals, including the most basic notion of helping the customer.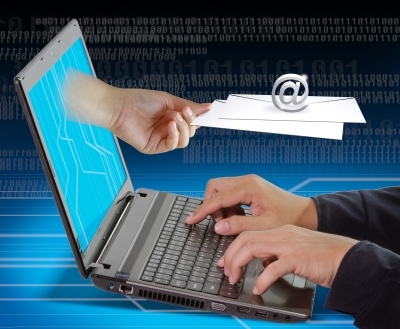 If help requests are to be delivered by poltergeist, it's only fair to warn help desk workers in advance.
1. Sufficient Staffing Levels
Effective customer service requires adequate staffing to meet the demand. This isn't always easy in an era in which the IT staff is constantly expected to do more with less, and where requesting more staff is an arduous process. But when an organization of thousands of end users, spread across multiple locations has to manage with just a handful of IT service desk workers, delivering adequate, let alone superior IT services may be impossible. Sure, you could bring in an outside contractor, but this can be needlessly expensive. Plus, reconfiguring administrative rights when you bring in a contractor can be a chore and time-sink.
2. Multiple End User Access Points
When staffing levels are far from ideal, your help desk software can help you make the most of the personnel you have with features like self-service portals, a knowledge base of known solutions to problems, and remote desktop control that keeps "sneaker net" time to a minimum. But giving end users additional ways to access the help desk software may initially result in a big influx of requests, so be ready. The best help desk software offers tools that minimize wasted time, like automatic help ticket assignment and rules for automatic escalation of requests. Which brings us to …
3. Logical Request Escalation Rules
Most people call or otherwise connect with the IT help desk and assume that whoever picks up the call or ticket has the knowledge to fix the problem. However, in reality this is not always the case. Level 1 service technicians should be able to tackle a range of requests, and should regularly update their training. They also need to have the skills necessary to figure out whether a request needs to be escalated to a higher level technician. For example, remote desktop control may be something that Level 1 technicians do not handle.
4. Good People Skills
On the other side of the coin, service technicians on every level need to regularly practice their customer service skills. For example, a help desk can grind to a halt when higher level techs argue with Level 1 technicians about the nature of a problem rather than simply asking the end user about it. People skills don't come naturally to some service desk workers (or other workers), but they're vital to providing the most effective help desk services.
Adequate staffing levels, multiple help desk access points, logical escalation rules, and solid people skills are all necessary for running an effective IT service desk. Higher level service desk workers need to take responsibility for gathering metrics and creating reports for managers so that those higher up in the corporate food chain know what current demands are, and how they are expected to change. For example, if your organization plans to replace all its printers with a different model, or if BYOD is about to become reality, IT service desk leadership should plan these changes so that management knows what's going on and so Level 1 technicians aren't overwhelmed with confused end users.
Like any recipe, you can't just toss everything into a bowl and hope it turns out OK. Having the right ingredients for your IT service desk is a start, but you need to make the most of them for a stellar help desk. Samanage gives you the tools you need to make the most of your service desk ingredients. With super help desk software features like remote desktop control, self-service portal, easy knowledge base building, and comprehensive IT asset management tools, Samanage is the metaphoric chef's kitchen that allows you to deliver world class IT services.
Photo Credits: nokhoog_buchachon / freedigitalphotos.net, winnond / freedigitalphotos.net
About Matt Shanklin
Read more articles by Matt
---