5 Facts About IT Service Desks for Educational Institutions
By: Nicole Hollingsworth LinkedIn &nbsp&nbsp|&nbsp&nbsp
The IT service desk is a staple of campus life today, as more students use more devices for more of their coursework. Unsurprisingly, demand for help desk services increases faster than IT budgets do, and resources are tight in most educational settings. 
The Educational Center for Applied Research found in a 2007 study that most educational administrations are not early adopters of new technologies, despite the fact that student populations are among the most ardent adapters of new devices, particularly mobile devices.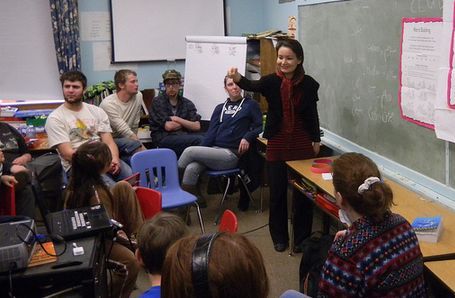 Campus IT service desks differ from those in corporate settings.
Here are 5 other facts about IT service desks for educational institutions, some of which may surprise you.
1. SMS, Chat, and IM Help Desk Services Not Widely Available on Campuses
Phone and email access to the IT service desk are the primary means that students have for contacting their schools' help desks. Young adults may be among the most prolific texters out there, yet SMS, live chat, and instant messaging are used less often by educational service desks than corporate ones. In many cases, this is speculated to be the result of a disconnect between school administration and service desks, with the former being more conservative when it comes to offering new services.
2. Few Educational Institutions Outsource Service Desk Functions
For the most part, K-12, college, and university IT service desks are on site. Very few schools outsource their help desks. In colleges and universities, student workers are often part of the help desk community, and this — plus a locally engaged help desk — is seen as the best solution for addressing IT needs that may be very particular to the school's educational culture.
3. Metrics Are Not Widely Used with Educational Institution IT Service Desks
Except for the basics — like the number of calls in a given time period, length of calls, and percentage of first-call resolution — metrics are not used widely in campus help desks. Reasons for this vary, but time and budget constraints are commonly cited. As cloud service desk software becomes more prevalent and more powerful, this trend may change. Top SaaS service desk offerings have baked-in measurement features, and these could help service desks on campus get a better handle on what they're doing right and where they could improve.
4. Staffing and Budgets Are Low, and Availability Hours Are Surprisingly Limited
While it isn't surprising that on-campus help desk resources are tight, it is surprising that many campus help desks are only operational during regular business hours. Approximately one-third of campus help desks are open only during regular business hours, according to the ECAR study cited above. While this may make sense for faculty and staff needs, it tends to clash with the common student experience of working late into the night on school assignments and projects. Only about 5% of colleges and universities have help desks that are open around the clock.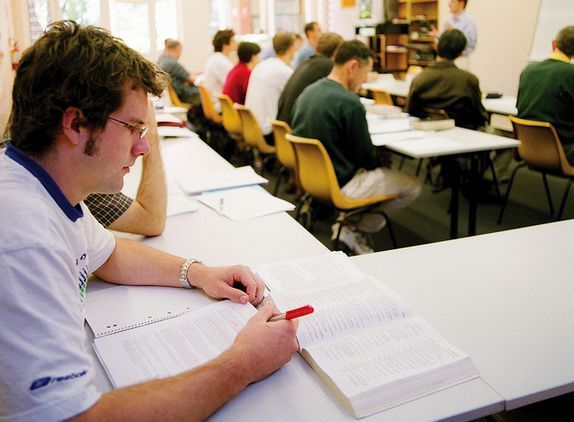 Students don't always have after-hours access to their school's help desk.
5. BYOD Is on Campus, Whether Schools Are Ready or Not
The Bring Your Own Device phenomenon is unstoppable on college campuses, according to a CDW-G white paper. Administrations are playing catch-up with the evolving 24/7-access culture, though many administrators acknowledge the necessity of technology for maximizing learning. Campuses' primary ways of coping with a BYOD world involve security and anti-malware concerns. Requiring students to register all devices (including game consoles) is common as a means of allowing quarantining of devices with viruses or tying devices to users in the event of unauthorized access. Firewalls and internal networks are other ways campuses try to maintain security while coping with a flood of student devices.
In many educational settings, tight budgets and staffing constraints are facts of life. Making sure that IT service desks have the best tools available for their budgets is one way to provide effective service as help desk demands increase. SAManage provides cloud-based service desk software with great time-saving features, like easily updated knowledge bases and self-service portals, plus excellent help ticket tracking to make metrics more meaningful. Perhaps nowhere are demands so high and budgets so constrained as in educational facilities. Fortunately, SAManage knows how to give service desk workers the tools they need to maximize productivity and help end users solve many of their own problems.
Photo Credits: Sterling College, SMB College
About Nicole Hollingsworth
Read more articles by Nicole
---