5 Ways to Improve the Productivity of Your SaaS Service Desk
If your IT service desk is stuck with software and procedures from the 1990s, it's no wonder the IT department is seen as a cost center. It's also no wonder that relations between IT professionals and end users would be contentious. In fact, most end-users are more tech-savvy than they were just a few years ago, and increasing productivity of your SaaS service desk often depends on empowering those end-users.
Here are 5 ways you can significantly improve the productivity of your service desk.
1. Streamline Software Acquisition Process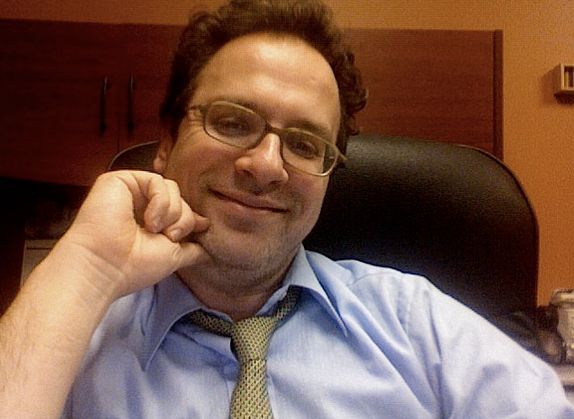 You'd be happy too if you learned that "groveling" was no longer part of the software acquisition process.
Some companies have lengthy, manual procedures for ordering software, and these procedures waste tremendous amounts of time. The process may go something like this:
Employee calls the IT service desk to ask for software needed for his or her job
IT person checks if licenses are available
If so, IT person gets authorization
When software arrives, someone from IT installs it on employee's computer
In the average company, only 15% of end-users are able to download software they need themselves. By revamping the approval process (perhaps by creating a service catalog of software that end users are authorized to order), and by giving end users access to software they can download themselves, efficiency skyrockets. By implementing this type of software request system, Syngenta was able to save around $1.7 million per year.
2. Create a Self-Service Portal
The roughly 108 million employees in the U.S. each make about 1.2 service desk help requests per month. Even if only 10% of those 129 million help desk requests were deflected using a self-service portal, the time and cost savings would be significant. A good self-service portal lets motivated end users take care of many problems themselves — without ever submitting a service ticket. A portal that lets users order software, reset passwords, and accomplish other simple tasks lets IT professionals turn their attention to bigger problems, fixing them more quickly too.
3. Track Tickets and Learn
When your IT service desk software automatically groups tickets by type of incident, trends become evident and may allow the service desk to take preemptive measures rather than waiting around for something to go wrong. Tracking tickets helps IT professionals understand root causes of problems so they can address them far more efficiently than simply reacting to each problem as it occurs. Great service desk software gathers information from tickets and regularly updates a knowledge base of information that keeps service desk workers from creating solutions from scratch when solutions already exist and are documented.
4. Self-Educate and Educate End Users Whenever Possible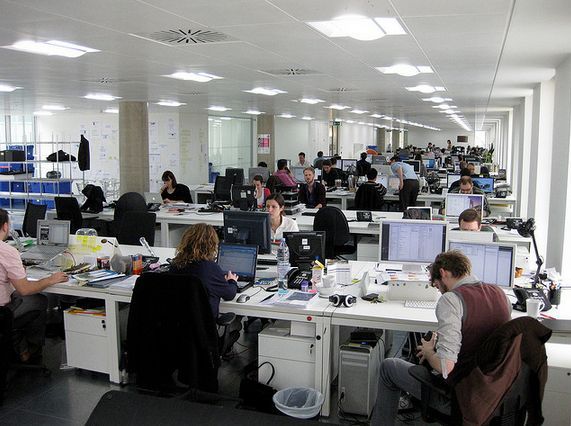 Even if only 20% of these employees use a self-service portal, IT service desk efficiency increases noticeably.
A knowledge base doesn't do much good if nobody uses it. With great service desk software, not only is an expanding knowledge based augmented automatically, it is easy to use. When a ticket enters the queue, the service desk worker can query the knowledge base to determine if that problem has been solved before. If so, he or she can implement a "canned" solution. A knowledge base can help determine which new capabilities should be added to the self-service portal, saving even more time. When tickets come in for procedures that can be done via the self-service portal, politely informing the end-user of this option can deflect future help tickets.
5. Use Great SaaS Service Desk Software
Sure, a great IT professional can get the job done even in the absence of good tools. A virtuoso violinist can make a cheap violin sound better than most people could, but hand her a Stradivarius and watch the real magic happen. Likewise, equip your service desk with top cloud service desk software like SAManage and you give your workers the chance to shine. SAManage SaaS service desk software lets you customize your service desk to your business needs and allows you to create a self-service portal, build a powerful knowledge base, group and track tickets, and do helpful things like streamline software acquisition. And with great asset management tools like QR code capability, you'll know where all your hardware and software assets are at any time.
Photo Credits: Jonny Goldstein, Phil Whitehouse
About Greg Ghia
Read more articles by Greg
---