5 Ways Your HR Department Can Use the Help Desk
By: Samanage Twitter &nbsp&nbsp|&nbsp&nbsp
At first glance, the IT department and the HR department seem to have nothing in common. The IT workers deal with machines for the most part, while HR workers deal with human beings.
However, the HR and IT departments are quite closely interlinked. After all, those humans generally need computers to do their work, and somebody has to keep track of the hardware and software associated with each individual employee.
There are, in fact, many ways that the IT service desk can make things easier on the HR department — and ultimately easier on themselves. Here are 5 good ways that your HR department can benefit from working closely with the IT service desk.
1. Ordering Hardware and Software for New Hires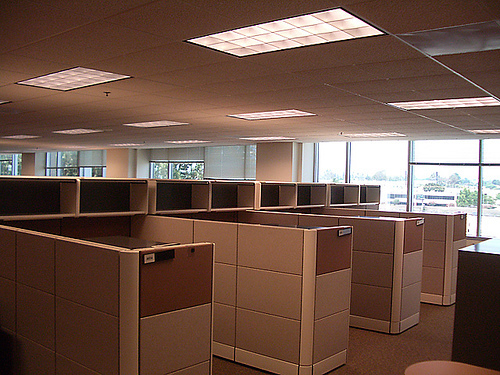 The "trail of breadcrumbs" technique can be used to help a new employee find his or her cubicle.
When someone new is brought on board, chances are they will need software — at the very least. Even in start-ups with a bring your own device (BYOD) policy, new hires will need certain apps or programs so they can do their jobs. In companies that provide equipment, HR can work with the help desk software to make sure new employees have the hardware and software they need as quickly as possible. A dedicated section of a self-service portal can be used by authorized HR people to order these things and set up new user accounts (or request that user accounts be set up).
2. Requesting Hardware Setup in New Employee Offices
When your help desk software's self-service portal allows HR to input new employee names, employee numbers, locations, and hardware requirements, IT can ensure that the necessary hardware is available (or order it). They can then get everything set up in a new employee's offices so that he or she can start working as soon as possible.
3. Updating Employee Records / Adding Employee Privileges
When an employee changes departments, moves offices, or is promoted, HR can use the help desk software to update records. If an employee takes on a position that allows greater user access privileges, HR can request that the service desk modify access privileges, or can use the service desk's self-service portal to do so.
4. Scheduling New Employee Orientation and Training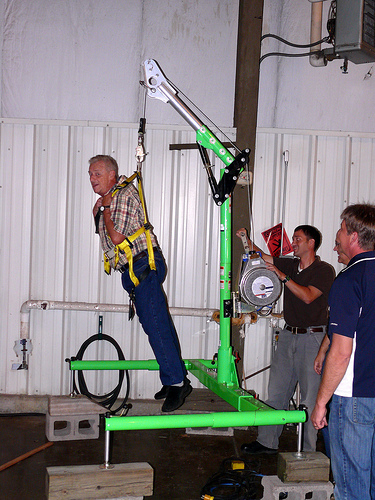 Employee orientation can involve many types of hardware.
When your company brings several employees on board, they will likely go through some sort of employee orientation. New employees or people who are promoted may require additional training for their new responsibilities. The IT department can help make this process as efficient as possible by scheduling an IT orientation and training session for groups of new employees and avoid some of the help desk tickets that would be inevitable if new hires were left on their own. Additionally, if one department is switching to new hardware or software, HR and IT can work together to develop a training session to get everyone up to speed on the new technology.
5. Canceling User Accounts When Employees Leave
The IT department probably won't know about an employee leaving unless someone tells them. With a self-service portal, HR can notify the service desk about an employee leaving, or can delete employee accounts and request hardware pick-up through the help desk software. This can prevent problems from employees who left under less-than-favorable circumstances trying to sabotage the company's network or trying to log in from home. Such a setup in collaboration with a great IT asset management system can also make tracking the IT assets used by the departing employee much simpler.
Photo Credits: The Marmot, U.S. Army Corps of Engineers
About Samanage
Read more articles by Samanage
---