6 Tips for Improving the End-User Experience with your Help Desk Software
The help desk software you use isn't just there to fix things that break. It's ultimately there to empower an organization's workforce to be more productive and add value to the organization.
The end-user's experience interacting with the he desk software solution can help IT be seen as an important partner in achieving business goals.
Unfortunately, end-user experiences can also create the perception that the help desk is a necessary evil to be avoided if possible. Improving the end-user experience doesn't just benefit the end-user. It helps IT service delivery go more smoothly and bolsters the case for IT being much more than just a cost center that keeps the machines running. Here are 6 tips for improving the end-user experience with the IT help desk.

"Welcome to the IT help desk. At what problem of yours can I laugh derisively today?"
1. Provide IT Help Desk Workers With the Tools They Need
You wouldn't ask your fleet maintenance staff to change tires with a ball-point pen and a crescent wrench, so don't demand great service from your IT help desk without making sure they have the tools available to make it happen. IT ticket management, prioritization, reporting, and recordkeeping can be done efficiently and integrated into the problem resolution process with great help desk software. With help desk software, your IT help desk can do great things.
2. Make Necessary Information Instantly Available to the Help Desk
Your IT help desk workers should have easy access to information about known problems and solutions, upcoming changes to IT infrastructure, and which machines are assigned to which end-users. An IT service desk worker may come up with a brilliant solution to a recurring end-user problem, but if it's communicated to everyone by a hastily scrawled sticky note, it does nothing to improve the IT problem resolution process. Information availability and sharing for all IT help desk workers is critical.
3. Offer End-Users Multiple Communication Channels with the Help Desk
When end-users know they can submit a help ticket through an online portal, by email, by phone, or through workplace social media, they are secure knowing they can report problems quickly and conveniently. When your IT help desk software is able to automatically turn a help request email into a help desk ticket, everyone saves time, and end-users know their problems are taken seriously.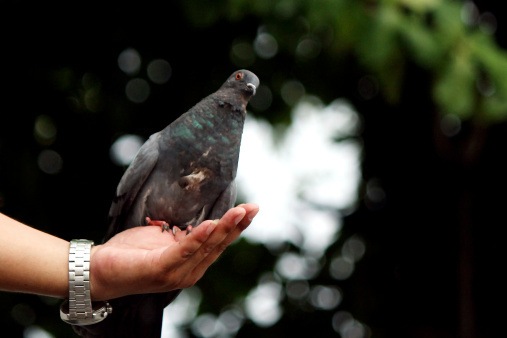 Sadly, few IT help desk packages offer ticket submission by carrier pigeon anymore.
4. Let SaaS Liberate IT Help Desk Workers from Maintenance
When your IT help desk is run by a SaaS product, your IT department has one less worry when it comes to on-site hardware maintenance, patch installations, security fixes, and software upgrades. SaaS IT service desk provision ensures every service desk worker has the most current software version at all times, and that upgrades, patches, and bug fixes are installed automatically.
5. Use Remote Desktop Support for Quicker Resolution of Problems
Sure, there are some IT problems where there's no avoiding the "sneakernet." But many problems can be fixed through remote desktop control, so your IT help desk workers aren't forever schlepping all over the place physically handling end-user workstations. The time saved can be significant when an IT help desk professional can fix a problem right from his cubicle, and end-users can get back to productive work with as little downtime as possible.
6. Help End-Users Help Themselves
There are plenty of ways end-users can help themselves, and if your IT help desk software offers self-service portal capability and knowledge base building, those end-users are empowered to fix many of their own problems with a minimum of time and hassle. Resetting passwords, connecting to a new wireless printer, or requisitioning new hardware or software can be done through a self-service interface that saves everyone time and frees up IT help desk workers to concentrate on the more difficult problems.
Improving the end-user experience is a goal that helps the IT help desk and the organization as a whole. When end-users are confident that a hardware, software, or network problem will be addressed quickly and efficiently, they have an easier time appreciating the important work IT does. When the IT service desk has powerful tools, they can resolve problems more quickly and keep the organization's infrastructure running as intended.
About Nathan Riley
Nathan Riley is a Sales Director, ITSM at SolarWinds. He has nine years experience in the industry, and has had a front row seat for the evolution of service management as a platform for the entire organization. He helps organizations ranging from SMB to Fortune 500 bring customized service to employees. Nathan proudly served the United States Armed Forces in the United States Marine Corps.
Read more articles by Nathan
---