Avoiding the Pitfalls of Social IT Implementation
By: Matt Shanklin LinkedIn &nbsp&nbsp|&nbsp&nbsp
Social media is unrivaled in terms of reach and ease of use, with people using their phones, tablets, and laptops to stay connected socially almost 24/7. But it's not all fun and games: a report by McKinsey & Company says that used within enterprises, social media can raise productivity, particularly among high-skill, critical workers.
Use of social media in the United States is at near-saturation levels, with 98% of Americans using social media sites.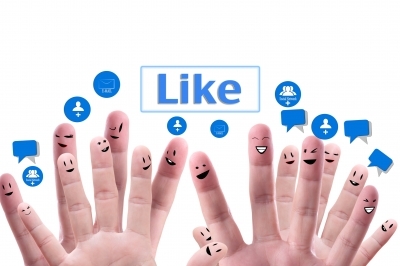 That's over 2.9 billion fingers using social media.
IT departments don't work in a vacuum, but are social in their own way. Collaboration is often necessary to solve problems and improve IT service delivery, but it's usually informal and involves many methods of communication, from shouting two cubicles over to instant messaging.
Social media can deliver real benefits to both IT and end-users, by allowing IT service desk workers to communicate more immediately with each other. It can also be a good way to build a collective base of expertise that cuts down on duplicated effort. However, simply saying, "IT is going to use Chatter from now on" is inadequate. For IT to use social media successfully, it must be aware of possible problems and avoid them. Here are some of the problems you'll need to watch out for with social IT implementation.
Problem: Not Defining Goals for Social IT Implementation
How do you want social IT to benefit your IT department and your organization as a whole? Do you want to cut average time to resolution of help tickets? Maybe you have a selection of key performance indicators you want to improve in a six month time frame. Knowing your goals from the start can keep you from wasting time on social media activities that don't add any value.
Problem: Pushing Too Many Updates to Too Many People
Broadcasting every IT activity over social media is not only of limited usefulness, it can cause embarrassment. A help desk worker may need to know that the Chief of Finance spilled a caramel sea-salt latte on his laptop while he was watching a twerking video, but everyone in the company doesn't. Additionally, pushing out notifications for every little thing dilutes notification usefulness. People may not bother using your social platform if they know they're going to be inundated with an endless string of mundane announcements, causing them to miss out on information that really is important.
Problem: Not Categorizing IT Services on Social Media
One way to avoid overwhelming social IT users with a deluge of notifications is to categorize actions and post them to their own appropriate social media accounts. For example, all printer notifications could go to a social media account called "Printers," while notifications about planned network outages could go on a social media account called "Scheduled Outages." That way the end-user can, for example, get on the "Printers" social media page when he can't print something, find out that the printer he uses is down for maintenance until noon, and do something other than badger the help desk about it while waiting.
Problem: Not Keeping Track of Key Performance Indicators
If your goal with social IT is to cut down average time to resolution, then you need to establish a baseline when you start using social media. Then at intervals, you need to measure this key performance indicator and learn whether social media is helping or not. Social media can be convenient and even fun, but if it doesn't deliver in terms of better performance or added value, why do you have it?
Problem: Not Adjusting Your Social IT Strategy as Needed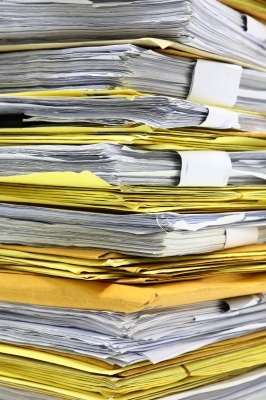 A continuous data dump may look impressive, but it's not useful to most people.
Social media is always evolving, and what was relevant two years ago may not be relevant now. When you start off, you may work hard to ensure that each category of services has its own social media page. Then, a year later, you may realize that nobody looks at the page on monitor upgrades, because everyone has laptops now. Perhaps that page can be archived and retired, while you can add a page on app installation after your company's BYOD policy goes into effect. You should regularly edit, adapt, and retire social media pages as needed to ensure everything remains current.
Samanage is IT service management software that's cloud delivered and comprehensive. In addition to a full suite of IT service desk and IT asset management capabilities, Samanage allows easy integration with work-based social network tools like Salesforce Chatter, giving end-users an easy way to stay informed about IT procedures that affect them. Done with foresight and planning, social IT can make IT service delivery more effective and keep end-users happier.
Photo Credits: Nutdanai Apikhomboonwaroot / freedigitalphotos.net, scottchan / freedigitalphotos.net
About Matt Shanklin
Read more articles by Matt
---