Do You Need a 24×7 IT Help Desk?
By: Samanage Twitter &nbsp&nbsp|&nbsp&nbsp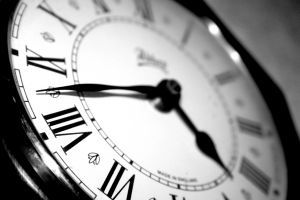 The phrase "24/7" has become a buzzword in service industries across the U.S. The idea is for companies to be responsive to the needs of their customers whenever help is needed. One downside of this strategy is that most people are increasingly coming to expect this type of service from every company they patronize and certainly from their own internal IT service desk.
This poses a dilemma for help desk managers, who must weigh the costs versus the potential benefits of operating a help desk that is staffed 24 hours a day, seven days a week. So here are some questions to ask before deciding whether to offer round-the-clock help desk service, or just staff the help desk during normal business hours.
Who are your end users?
If your company is technology-based, you'll naturally need more support than a traditional 9-to-5 business. If your employees regularly work outside traditional office hours, or work outside the office, they will likely require more after-hours support. Another factor is travel: the more employees are away from the office, the more issues they tend to have, especially outside business hours (as anyone who's ever tried to VPN in from a hotel room can attest).
Where are your end users?
If all of your employees are located in North America and conduct business during regular office hours, then you can probably staff your help desk accordingly. Of course, you'll need to schedule your staff to cover all the time zones your company operates in — so you don't close up shop at 6:00 pm Eastern time, for example, if you have a branch on the West Coast. However, if your company is global, then you'll need to make round-the-clock help desk service available, so someone can take calls during office hours in other countries.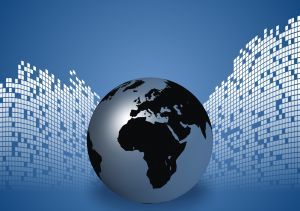 What type of assistance is usually required?
Depending on your industry, the answer to this question can be pretty broad and far-ranging. But your help desk employees can give you a fairly good idea of what types of issues are the most common. If the majority of questions deal with so-called "quick-fixes" (like downloading software or error messages), then a nine-to-five help desk might be sufficient if issue resolution times are short and if you have a help desk software with a comprehensive self-help knowledge base. But if your users often bring complex problems (like systemic bugs or network-related troubles) to your ITservice desk, then extending its hours of operation might be a wise choice.
What are the opportunity costs of not having help desk service available?
These can be difficult to estimate, or even to gather the proper data to form a hypothesis. But making the effort to assess the consequences of not quickly responding to help desk requests after hours can assist you in making this decision. If only a small handful of users desire assistance at all hours, that may be an acceptable opportunity cost when weighed against the expense of overnight help desk staffing. But if users continuously lose substantial productivity because of unresolved IT issues, then the opportunity cost may make a 24×7 IT help desk more cost-effective.
Other solutions
Of course, you may be able to choose a middle ground between the two extremes of business hours and 24×7 staffing. A substantial number of employees that require IT help during the evening hours may let you man the help desk for two eight-hour shifts each day, rather than having to provide round-the clock coverage. You could opt for a 24×7 help desk but reduce staffing levels by 50%, 75%, or whatever is necessary to make it a worthwhile investment. Or you can even offer after-hours help desk service for major issues on an on-call basis.  Having help desk staff in different time zones, all using help desk software that embraces a follow-the-sun approach with tickets automatically being handed off is another option.
Whatever decision you make, try to accumulate as much data as possible in order to make an informed decision. Certainly, you don't want a 24×7 help desk to be a financial drain on your business — but you also don't want to be the IT department that's known as "those guys who only work 9 to 5."
About Samanage
Read more articles by Samanage
---