Does Your Help Desk Software Elevate the Perceived Value of IT?
By: Brandon Miller LinkedIn &nbsp&nbsp|&nbsp&nbsp
Sometimes the IT department has a bad reputation, and it can be hard to know where the fault lies. Non-IT people may perceive the IT team as uncaring or unhelpful, while IT people may see non-IT people as unrealistic in their expectations of tech at work.
In small businesses, where the IT team is more tactical and support-focused, problems are rarer, because everyone knows everyone, and most non-IT people feel personally connected to the IT team.
But as organizations grow, IT can expand until it resembles an independent entity with its own occupational culture.
Moreover, it tends to take on a more strategic, as opposed to tactical nature. If nobody makes an effort to form cooperative bonds between IT, HR, finance, marketing, and other departments, things can grow contentious. And if there is a major IT adoption failure, or a major information security breach, don your flak jackets. So what can you do to elevate the perceived value of IT in your organization?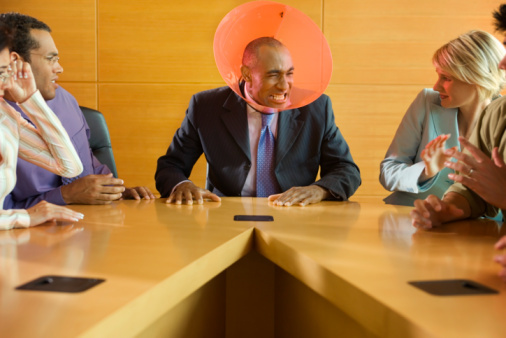 In smaller organizations, everyone tends to know everyone's business, good and bad.


First Identify the Challenges
Common challenges that the IT team faces include tepid user perception of IT, budgeting constraints, skills gaps, and lack of visibility when it comes to organizational decision-making. Sometimes a change as simple as different help desk software can make a positive difference, at least as far as budgeting and perception of IT services are concerned. Other times, repairing a rift between IT and everyone else requires a longer term plan and more fundamental changes. 
Here's Why It's So Hard
What's "ideal" rarely matches up with the real world. Poor IT service delivery by an IT team that has been left out of the communications about business strategy can start a downward spiral that bruises morale and widens the gap between IT and everyone else. The business side of the house blames the IT department for lack of business awareness, and the IT side of the house blames the business side for lack of technology awareness. It's enough to make IT want to dig a moat around their department and put up a drawbridge.
How to Do It
Elevating the perceived value of IT starts with understanding the existing service, including what's good and bad. It's best if the IT team has a champion in the CIO, but departmental leaders can often open up communications and start bridging the gap too. Breaking down the "us vs. them" mentality isn't easy, but you have to start somewhere. Here are some ways to do that.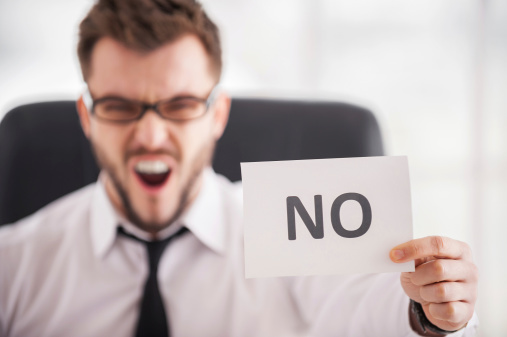 It's so much cuter when Grumpy Cat does this.


Bust that "Department of No" Myth
We know: there's never enough personnel, money, or time to fulfill everyone's technology needs. And sometimes one department wants something that doesn't fit within the organization's overall technology strategy. End-users have personal apps that do everything from balance their checking accounts to training their dogs, and they don't understand why business can't adopt apps left and right. That's why it's critical for IT to communicate what it's doing without using IT jargon, and without talking down to end-users. When your IT help desk software is integrated with social media and has features like self-service portals, this type of communication is easier and more effective.


Understand What's Going On in Consumer Tech
It used to be that enterprise products drove technical innovations that eventually filtered out to consumers, but in some ways it's the opposite now. Understanding consumer tech doesn't mean you hop on every new app that might possibly be useful, but it means keeping up with the information you need to evaluate choices better and to explain to management or end-users why they can't use the Dropbox account they use for soccer team pictures for their corporate documents.
Overcome the IT Language Barrier and Communicate
Earned or not, IT often has a reputation for under-informing everyone else. The IT team has their own language, and the business side of the house has its own jargon, and sometimes it's hard to understand each other. This can lead to a "Why bother?" attitude that makes communication even more difficult. The good news is, you don't have to get out your crayons and construction paper, because end-users and managers are a lot more tech savvy than they used to be. But you do need to express IT communications in terms of business concepts, like increased productivity and return on investment. That tends to get their attention.

Increasing the business value of IT can't be done if your organization doesn't have good IT help desk and asset management tools. If you're considering new help desk software, download the Samange white paper titled "Selecting a Cloud-Based ITSM Solution: Five Unexpected Considerations" to learn more about how to make the best choice for increasing the business value of IT. Samanage offers a unified IT se management solution with the IT help desk and asset management tools you need whether your organization has 10 people or 1,000. Great IT he desk software is the foundation for great IT business value.
About Brandon Miller
Brandon has been with Samanage for over three years in a variety of positions, including sales development, inside sales, customer success, and now corporate recruiting. Hosting multiple customer webinars on a variety of topics, Brandon has a deep understanding of technical support issues, implementations, and advanced trainings in IT service management. With a good handle on the industry as a whole, including competition and industry trends, Brandon remains ahead of the curve when it comes to the Samanage application, roadmap, and Community.
Read more articles by Brandon
---