How Self-Service Can Help You Manage BYOD Challenges
By: Brandon Miller LinkedIn &nbsp&nbsp|&nbsp&nbsp
If your workplace allows people to use their own mobile and other devices for work, you're undoubtedly aware of the potential for security problems. Malware on devices doesn't (so far) seem to be a huge problem. Appthority says that only 0.27% of mobile apps have malware, but most apps can access all kinds of data on the device.
For example, Angry Birds can apparently access corporate phonebooks and calendars, and furthermore shares unencrypted data with several ad networks.
For organizations subject to federal privacy regulations (like HIPAA), this can be a huge problem.
Security risks are associated with 83% of the most popular apps, according to Appthority, and this risk is spread across both free and paid apps. For BYOD to work well without compromising security, your IT team has to be prepared.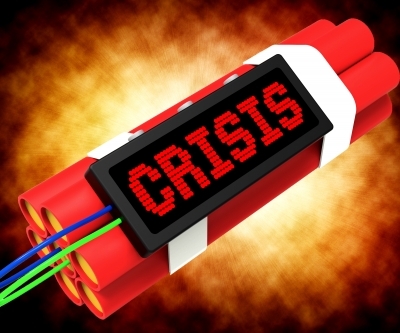 Moreover, everyone's probably forgotten where the company keeps its Panic Dynamite.
Required: A Strong BYOD Policy
Sure, you could allow BYOD without creating a policy on it first. You could also Tweet the admin password to your network or leave the doors unlocked when everyone goes home at night. It may seem excessive to require that BYOD users register their devices and sign a company policy stating what happens in the event of things like lost or stolen devices, or the person leaving the company. But if these things aren't spelled out and understood by your device-bringing end-users, you're asking for problems. If you have a help desk software that allows for creation of a self-service portal, you can automate some processes and take some of the extra load off the IT service desk workers.
Self-Service Registration of End-User Devices
Registering BYO devices via self-service portal allows the process to go much more quickly than requiring each end-user to submit a help desk ticket for this process. A customizable self-service portal can be made to ask for all pertinent device and employee information so that your IT asset management system can account for every piece of hardware that has access to your network. Give end-users a convenient self-service option for registering their devices, and you'll increase compliance while keeping your asset management program current at all times. Records of each self-service transaction show who is and is not in compliance with your organization's BYOD policy, so you don't penalize responsible users and can more easily suss out the devil-may-care ones.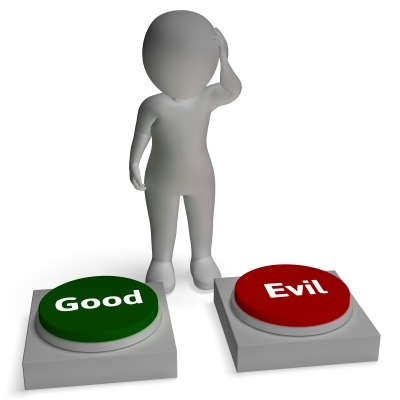 You tried to explain that ordering an "Evil" button was a bad idea, but did they listen?
Self-Service Portal to BYOD Training
Depending on the nature of your business, your organization may choose to use a self-service portal as a way for end-users to register for and/or access BYOD training modules so that they'll understand the BYOD policy thoroughly and will know what to do if they believe their device has been compromised in any way. Online training accessed through a self-service portal makes recordkeeping simpler, and prevents the hassles of booking training rooms and signing people up for in-person training.
Self-Service Requests for BYOD Security Tools
Some organizations implement BYOD security tools to help neutralize the most common risks that come through mobile devices. These tools create secure "containers" on Android and iOS devices that isolate corporate data and apps from personal information stored on the device. With this type of tool, should an end-user download an app with permissions to access address books or other corporate data, the tool prevents that from happening. If your organization has a self-service portal included in the help desk software, end-users could request such tools through that portal. Likewise, if your organization has an IT service catalog, users could order them as they would any other IT service.
Implementing BYOD is exciting for end-users, but it can be a real hassle for the IT service desk, particularly if there's not a solid BYOD policy in place. However, your help desk software can make a huge difference in how easy it is to successfully implement BYOD. The self-service portal can help end-users comply with your organization's BYOD policy by allowing them to register their devices, access training modules, or request BYOD security tools.
With leading IT service management software like Samanage, your organization can ensure that each BYO device automatically reports its pertinent information, keeping your asset management system current at all times and making your risk detection services as effective as possible. Plus, Samanage has powerful self-service portal features, so BYOD doesn't have to mean an IT ticket management nightmare for your service desk.
Photo Credits: Stuart Miles / freedigitalphotos.net, Stuart Miles / freedigitalphotos.net
About Brandon Miller
Brandon has been with Samanage for over three years in a variety of positions, including sales development, inside sales, customer success, and now corporate recruiting. Hosting multiple customer webinars on a variety of topics, Brandon has a deep understanding of technical support issues, implementations, and advanced trainings in IT service management. With a good handle on the industry as a whole, including competition and industry trends, Brandon remains ahead of the curve when it comes to the Samanage application, roadmap, and Community.
Read more articles by Brandon
---