How to Help Your Users Help Themselves
By: Samanage Twitter &nbsp&nbsp|&nbsp&nbsp
Many service desk workers would be thrilled to find that end users sometimes seek out solutions to their IT problems on their own, rather than submitting a help ticket for every little thing. In fact, many end users are starting to bypass the service desk in attempts to find solutions to their problems via search sites and social networking. This is the good side of bypassing IT services.
But there's a bad side to it, too.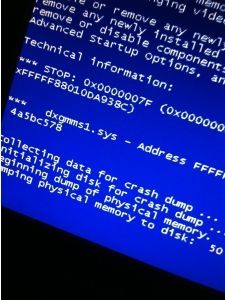 When a worker sees this an hour before a presentation, he may need psychiatric help in addition to IT help.
When Bypassing the IT Service Desk Causes Problems
No one has to tell you that when you work the IT service desk, you have to prioritize requests … and some people will have to wait. But sometimes, a service desk worker — for whatever reason — decides to do a favor for a co-worker and fix a problem without their having gone through the system of submitting a ticket. There are two main problems with this.
First, by doing a favor for a co-worker, you're in effect training that person to bypass the ticket system and go directly to you for support. This means that your actual tickets are ignored while you take care of a problem for this person. It may make that person happy, but other workers will probably be miffed if they find out that one of their colleagues got preferential treatment while their tickets waited patiently in the system.
Second, if it happens enough, it skews your statistics for handling tickets. Even spending 10% of your time doing favors for people who bypass the system can result in a serious underreporting of the time you spend "officially" solving problems. And these skewed numbers can hurt you when you go to the boss to ask for more personnel to help with the heavy IT service desk workload.
Fortunately, there are positive ways to put the eager end user to work solving his or her own problem.
Social IT Support
Suppose a worker is having trouble printing a report needed for a meeting that's taking place in an hour. The proper way of handling this is by submitting a help desk ticket and hoping that someone gets to the problem soon enough. The ticket is automatically routed to a service desk worker, and that worker realizes the ticket is there, but is working on an urgent problem submitted earlier. There's a fair chance the printer won't get fixed in time.
However, if that user's ticket is visible to all the IT service desk workers, another worker may see it, recognize it as a problem they've fixed easily many times before, and pick up the ticket right away. The problem is fixed and the worker goes to the meeting, impressing the execs and being hailed as the awesome person he is.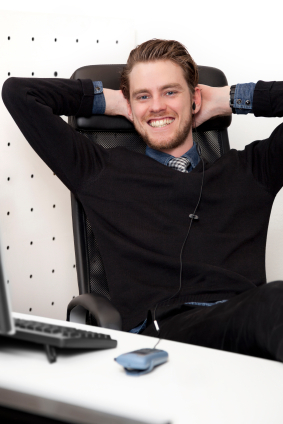 Self Service Portals
Another way that the above situation could be handled expediently is by a self-service portal. If the ticket submission screen has a link to an end user self service portal, our meeting-goer can submit a ticket to make it official, then click over to the self service portal. There, he's able to easily find how his particular problem can be fixed. He tries it and it works. Meeting attendees get their report and our meeting-goer spends the rest of the day feeling like a boss. Problem solved.
Helping End Users Help Themselves the Right Way
By offering options like the self service portal, you encourage motivated end users to solve their own problems constructively, improving service desk efficiency without skewing your numbers (or angering co-workers) as you would if you fixed their problem "just this once" without a ticket.
Besides self service portals and making help tickets visible to all service desk workers, building up a comprehensive knowledge base to support self service users helps more users deal with their smaller problems so that IT workers can go to work on the bigger headaches. A knowledge base builds up solutions based on actual tickets and actual resolutions, and collects helpful links to relevant outside content.
About Samanage
Read more articles by Samanage
---