Is It a Service Desk or a Genius Bar?
Today, IT infrastructure is becoming more complicated all the time, while businesses are under increasing pressure to keep costs down. Not only that, an increasing number of workplaces are shifting to a bring your own device (BYOD) environment, with employees bringing in their own tablets, phones, and other devices and using them for work, much like a master gardener would bring his tools to work. The problem is, it's a lot harder to diagnose a buggy tablet than a broken trowel. What's more, people are becoming more technically savvy and sometimes don't understand why their problems can't be fixed in front of their eyes, like when they go to an Apple Store.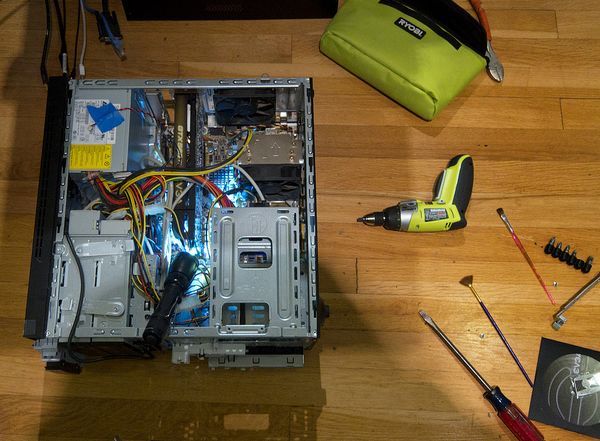 There's not an app for everything a service desk worker does. Yet.
The Old Ways: IT in the 90s and 00s
In the 1990s, the primary role of the IT department was straightforward: helping users with technology needs and problems. From showing users how to use software to showing up to diagnose bad hardware, IT service evolved toward the help desk model. By being able to track help desk request tickets, IT service desk workers made it less likely that a problem would slip through the cracks and go unresolved.
For the first decade of the 21st century, IT responsibilities broadened from simply being providers and fixers of hardware and software to being the go-to hub for business services. Not only were service desk workers supposed to log, fix, and track incidents, they now had to orchestrate change management initiatives, keep track of increasing numbers of IT assets, make sure service level agreements weren't breached, keep licenses up to date, and generally become the focus for the end-user technology experience. No pressure there, huh?
The New Ways
IT service desks are now undergoing constant evolution, with social, mobile, and cloud features that allow IT to deliver a more efficient and satisfying end-user experience while helping keep costs down.
Social Media and the Service Desk
Social media tools alert more IT service desk workers to problems, and make it easy to contribute to the solution, while preventing workers from having to reinvent the wheel by solving a problem someone else has already figured out how to solve. Some IT service desk programs have baked-in collaboration tools that let workers see if others are working on similar problems. Problems can be routed to IT workers or groups of workers who are dealing with similar incidents, improving efficiency.
Mobile Devices and the IT Service Desk
The use of mobile devices and apps by service desk workers can be an enormous time saver. For the IT worker on call after hours, calls that would have resulted in a trip back to the office can now be handled remotely using mobile tools that go wherever the worker goes. QR code scanners and the ability to attach photos to service tickets save immense amounts of time with IT asset management tasks. Unleashing IT workers from their desks in this manner has the potential to save money and raise productivity noticeably.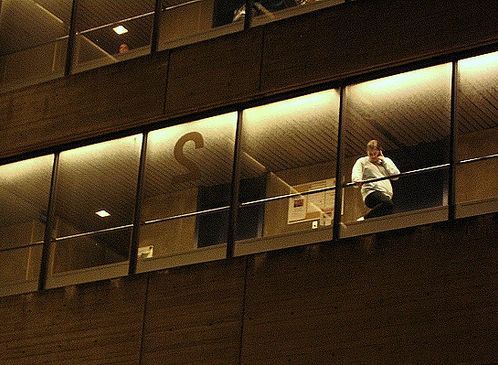 Mobile apps for your IT service desk can cut down on late night returns to the office.
The Cloud and IT Service Management
With IT help desk software as a service (SaaS), making sure everyone is using the same help desk software version is a thing of the past. So is the care and feeding of the servers that used to be necessary for running help desk software onsite. Updates are automatic, and many of the cloud-based service desk programs are wonderfully customizable and flexible as well.
The Genius Bar Model
While it's cool to think about your company having its own genius bar setup, it may not be practical for all organizations. However, for companies with highly mobile workforces, a subset of the IT service desk that deals with mobile devices — similarly to the way Apple deals with store customers — may be realistic. Not only does this improve the end-user experience, it helps bridge the gap between IT workers and the rest of the workforce.
About Nathan Riley
Nathan Riley is a Sales Director, ITSM at SolarWinds. He has nine years experience in the industry, and has had a front row seat for the evolution of service management as a platform for the entire organization. He helps organizations ranging from SMB to Fortune 500 bring customized service to employees. Nathan proudly served the United States Armed Forces in the United States Marine Corps.
Read more articles by Nathan
---