Is it an IT Help Desk or an App?
By: Nicole Hollingsworth LinkedIn &nbsp&nbsp|&nbsp&nbsp
In the old days of help desks, agents simply took phone calls from end users, typed their issue into a database, and sent away any requests that couldn't be handled on the phone. But these more complex queries often got lost in the shuffle before the problem could get solved, which made end users pretty peeved. What's worse, help desk managers couldn't really get a grasp of how this happened, how often it took place, or what could be done about it.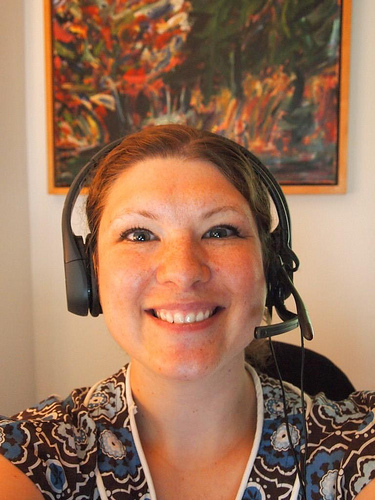 Which drove some of them crazy.
Today, help desks are more sophisticated, thanks largely to applications which are made specifically to facilitate the entire process. In fact, many IT service desks rely on these apps for so much more than simply answering queries from end users. These help desk apps are so comprehensive and user-friendly that they have revolutionized the way that the whole help desk industry works.
How Apps Help End Users
First, help desk apps substantially simplify the way end users seek and receive IT assistance. Often, the end users suspect that the question they have only requires a simple answer. So instead of contacting a help desk agent or submitting a formal request, users can avail themselves of numerous resources provided by the help desk app — such as an FAQ page, previous forum threads, or helpful articles and reference materials. All of these resources can be assembled, hosted, and updated by a help desk app.
If end users do need more help, they don't necessarily have to waste time sitting on the phone. Help desk apps are equipped with live chat features that can allow users to conveniently interact with agents on their computer screens. If the users would rather communicate via e-mail, they can send a message detailing the appropriate problem and not only receive responses directly from agents, but also log on and track the progress made on resolving the issue. Finally, users have the ability to provide feedback from forms or messages that are automatically generated by the help desk app.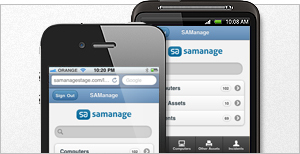 How Apps Help IT Service Desk Workers
How Apps Help IT Service Desk Workers
As helpful as IT service desk apps are to users, they are enormously valuable to the people who work on the help desk itself. First and foremost, help desk apps virtually eliminate the potential for requests falling through the cracks. These apps allow help desk employees to log request tickets accurately and specifically so they will be routed to the proper place.
In addition, these apps not only notify help desk workers about outstanding tickets, but they also prioritize the tickets' importance and timeliness in order to help the employees work more efficiently — so they devote too much attention to minor problems while time-specific or major issues sit untouched. Finally, most help desk apps allow the worker to see details about the user who is making the request. Information about the user's department, software/hardware configurations, and previous requests can assist the help desk worker in resolving issues faster while increasing end user satisfaction.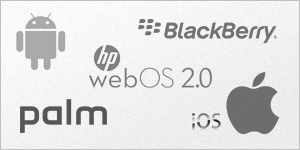 A good app will work on all popular phones and tablets.
How Apps Help IT Service Desk Managers
But IT service desk applications wouldn't be as popular if they didn't appeal to management types. That's why these apps provide a wide variety of features that can help managers run their help desk departments more efficiently. First, the apps allow managers to view all employee service queues at once so he or she can stay abreast of the workload at all times. Help desk apps also have metrics which can determine where service bottlenecks occur, which issues are consistently arising, and which response times are improving or stagnating. Using this information, the help desk manager can more quickly react to problems and take the necessary steps to improve the productivity of the help desk as a whole.
Whether these innovative software programs are apps or actual standalone help desks is largely irrelevant. The main point is that these help desk apps are making life better for help desk workers and managers, as well as for end users.
Photo credit: ejhogbin
About Nicole Hollingsworth
Read more articles by Nicole
---