Is Your IT Service Desk Efficient? A 10-Question Quiz
Sometimes working tech support involves as much psychology as actual technical work. An awful lot of people think that saying, "My computer is broken" to a stranger on the phone gives the IT service desk professional all the information he or she need to fix the problem, preferably within sixty seconds.
By its very nature, service desk work is inefficient to some degree. But there are many things you can do to improve efficiency over both the short and the long term. Ask yourself these ten questions, and find out your company's strong and weak areas in service desk efficiency.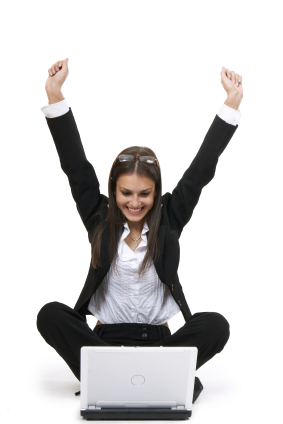 By the end of this quiz, you may be feeling like this. (Or not.)
1. Does your service desk incorporate a dynamic knowledge base, that end users can search?
When you get a new incident and resolve the problem, saving that resolved incident in a knowledge base allows other agents to resolve similar incidents more quickly than if they started from scratch. Even better, allowing use of your knowledge base byend users through a self service portal can help many users search for and find their own solutions.
2. Can your users track the status of their service requests?
When users are able to track service requests on their own, everyone saves time. End users want to know their service request was received, and assigned to a knowledgeable IT professional. They want periodic status updates, too. Tracking satisfies the user's need to know what's going on, and cuts down on extra phone calls by end users constantly asking for updates.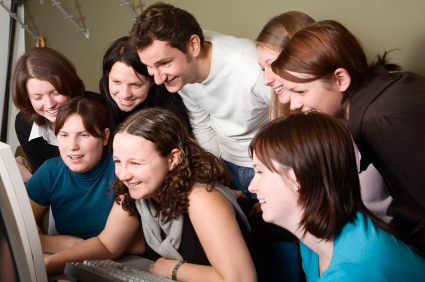 Soon, they will be rapt with attention at your every status update.
3. Can end users choose services from a menu or service catalog?
When your service desk makes a catalog of IT services available to end users, these users can quickly and efficiently request IT services through a self service portal. For example, users can easily schedule a laptop upgrade or a software update online, without ever needing to talk with you. When each of these requests generates its own workflow that can be tracked, you can spend more time actually fixing the problem, rather than on the phone with the user.
4. Are incidents automatically routed for maximum efficiency?
When your service desk is customized to your particular support process, incidents can be routed to agents based on availability or specialized knowledge. This allows incidents to be handled efficiently, minimizing stress on IT workers and end users.
5. Can problems be managed remotely?
When IT professionals can deal with support requests through their smartphone or tablet, they can stay connected with their service desk even when they're traveling or otherwise away from their desk.
6. Are service incidents auto-tagged?
Auto-tagging is a feature that works in the background, extracting relevant keywords from incident requests and solutions. By organizing service desk items, auto-tagging creates a searchable database of keywords that can be used by service desk workers to find related incidents and solutions easily.
7. Can time spent working on incidents be easily tracked?
When time spent by service desk agents working on incidents is easily tracked, it's easier to find opportunities for improvement. What's more, information on time spent on various types of service requests can be used to assign activities to agents, so that IT service management can see which agents are overloaded, and reassign and redistribute tasks as necessary.
8. Are IT service calls treated as "teaching moments" when appropriate?
Though it may take a bit longer to explain why a problem happened and how to help keep it from happening again, taking that bit of extra time up front can reduce the need for more calls down the road. Of course, not all callers are open to this sort of advice, but for the ones who are, a little bit of instruction can benefit both them and the service desk.
9. Does the service desk go beyond canned responses?
When end users submit tickets by email, they expect the automatic acknowledgement email, which provides basically no reassurance. When the service desk responds with a bit more detail and personal acknowledgment, like, "Hi, Mike. I've assigned your service ticket to Kyle, and he will contact you with more details within 24 hours. Sincerely, Amanda," it reassures the end user, who is most likely wondering if their service ticket has disappeared into a service desk black hole.
10. Do service desk agents have an incident commenting system?
When service desk agents can collaborate with end users, it's easier to request additional information from end users in order to get the incident resolved more quickly. With an incident commenting system, agent comments are automatically emailed to the end user and the user's reply becomes a new comment. This is a great way to keep all necessary information organized and available.
Scoring: Give yourself five points for "yes" answer, and a loud "Bzzt!" for every "no." If your score is:
35 to 50: Congratulations, you have an efficient service desk! (Though there's always room for improvement, right?)
15 to 35: You're doing some things right, but there are a lot of things you could be doing better.
0 to 15: Check your business cards and see if you're actually in the service desk business. You may need to be down the hall in HR, where they're probably wondering where you've been lately.
There's still no cure for the end user who thinks the "Tab" key is for ordering a diet soda — but by maximizing efficiency where you can, you can avoid needless time waste that keeps service desk agents from making the ones and zeros flow properly.
About Laura Miller
Laura Miller is the Senior Director of Sales Operations, ITSM at SolarWinds. She works one-on-one with customers ranging from SMB to Fortune 500, providing them with a modern way to look at service management. Laura's ITIL experience and ITIL v3 Foundations certification provides her with a unique understanding of the service management industry. Her guilty pleasures are anything chocolate, ice coffee, and reality TV.
Read more articles by Laura
---