Is Your IT Help Desk True Cloud or Just SaaS?
By: Matt Shanklin LinkedIn &nbsp&nbsp|&nbsp&nbsp
The "cloud" as we know it today finds its roots way back in the 1950s and 60s when computing was done with huge mainframes that multiple users accessed through so-called dumb terminals. As high as hardware costs were back then, allowing multiple users to share access to CPU power and storage was a necessity.
While organizations are thrilled not to have to maintain mainframe computers anymore, they're still doing something similar by running applications in the cloud.
The term "cloud" is almost as nebulous as its meteorological namesake. It can mean anything from consumer freebies like Gmail to world-class number crunching and storage provision for huge enterprises. So if your organization is shifting applications to the cloud, you need to understand a few particulars, like the difference between software as a service (SaaS) and a true cloud application.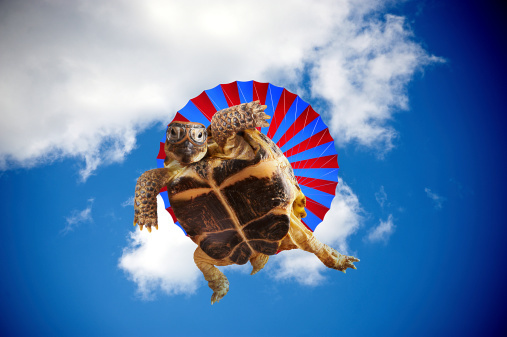 The cloud makes everything faster.
What is SaaS?
The SaaS vendor creates software, then uses another vendor (like Google or Amazon) for cloud service to take care of web servers, storage and Internet connectivity. SaaS providers license apps to customers on a subscription or on-demand basis. SaaS provides web access to commercial software that is managed from a central location. Some SaaS providers offer application programming interfaces (APIs) to allow integration between different applications. SaaS solutions typically provide a separate instance of the application software for each organization or "tenant" in a deployment known as single-tenant architecture.
What is a true Cloud Solution?
As opposed to SaaS, a true cloud solution uses multi-tenancy rather than single-tenancy. With multi-tenant software, a single instance of software runs on the cloud app provider's servers, serving multiple users (tenants). With a SaaS solution, each tenant is updated individually, which can severely limit upgrades to only a few per year, can increase costs, and may require scheduled downtime, which can be a real pain point for organizations that rely on continuous uptime to provide their own products and services. But true cloud-based software is not limited by the demands of single-tenant architecture.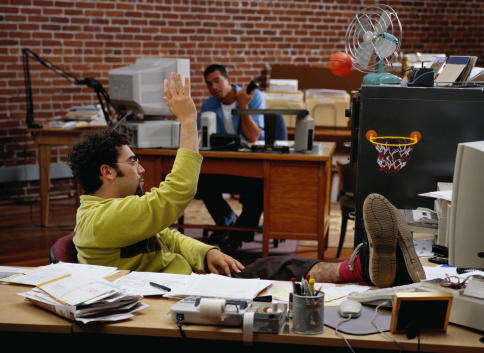 Downtime due to software upgrades increases the incidence of office basketball by 122%.
Benefits of True Cloud over SaaS
Here are some of the key benefits of a true cloud solution for IT help desk and IT asset management:
• Innovation is turnkey. With all clients using the same platform, a cloud service provider learns how clients actually use the software and can use this information to develop features that address the real needs of clients.
• Economies of scale keep costs down. Multi-tenant cloud architecture allows service providers to optimize resource usage. With hosted or single-tenant IT help desk and IT asset management solutions, costs can be significantly higher. Also, with a multi-tenant cloud solution for IT service management, scaling up is often just a matter of plugging in new hardware, at which time additional capacity becomes available immediately.
• Upgrades deploy quickly and seamlessly. When all tenants are using a single instance of the application, upgrades become immediately available to all users, cutting maintenance and overhead costs and basically doing away with the concept of software versioning. Unlike single-tenant SaaS offerings, which may update just a couple of times per year, a true cloud solution can upgrade as many times in a year as necessary to serve client needs.
• It outperforms. With a true cloud solution, providers can accurately track things like utilization patterns and response time, and can optimize performance based on this data. And these performance optimizations apply to all users.
• Better service and support. Because a true cloud service provider administers a single platform, it can optimize delivery of service and support too, often troubleshooting and resolving problems before they can seriously affect performance.
The Cloud Is One Key to Maximizing ROI
While a simple SaaS solution to your IT help desk and IT asset management needs can save money and hassle over an on-premise solution, the cloud takes return on investment to a new level. The advantages of a true cloud solution listed above result in real improvements to the benefit of clients; improvements like better product and service delivery, better efficiency at resolving problems, and less downtime to interfere with the client's core business processes.
About Matt Shanklin
Read more articles by Matt
---