Managing the Multilingual, Multi-Location Help Desk
By: Brandon Miller LinkedIn &nbsp&nbsp|&nbsp&nbsp
It's not uncommon for businesses to operate across international boundaries these days. While a help desk that straddles the US-Canada border within the same time zone may not require a lot of tweaking to operate smoothly, the IT help desk for an organization with locations in Boston, Leeds, Tokyo, and Brazil needs careful planning and execution.
Conversely, the IT help desk that has one physical location may require support in multiple languages.
A help desk located in an urban center in California, for example, may help people who speak English, Spanish, Cantonese, and Tagalog. Successfully managing the multi-location or multilingual IT service desk requires attention to:
• Management of multiple, possibly dispersed teams
• Choice of ITSM tools
• Connectivity and data management
• Process adoption
• Cultural issues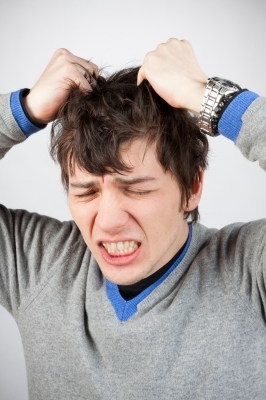 "Is it tomorrow, or yesterday in Sydney? Does anyone really know?"
The Multilingual Help Desk
While many global companies use a single language for business operations, it can be unrealistic to expect every end-user in every location to be fluent in the same language. But ensuring adequate verbal interaction isn't enough when it comes to the IT service desk.
The choice of help desk software and the language in which data is input into it are important factors too. Will all tickets be submitted via help desk agents, or will end-users have access to self-service portals? Self-service portals for end-users who speak languages other than the official business language have to be clear to those end-users, and have to account for language differences when data is submitted for recordkeeping or escalation of problems.
Tech Issues
Generally, the local language is used for level 1 interactions – both verbal and in terms of what's input into the system. But beyond level 1, interaction typically takes place in English, whether the actual level 2 or 3 support is provided in Bangalore, Surrey, or Omaha. That means English as a first or second language is critical for help desk employees at all levels so escalation can take place more smoothly, and records can be updated and maintained in English.
For self-service portals in other languages, minimizing the amount of typing needed from the end-user can minimize the amount of translation required. If you can use as many drop-down menu options as possible, you can keep free typing (and translation needs) to a minimum.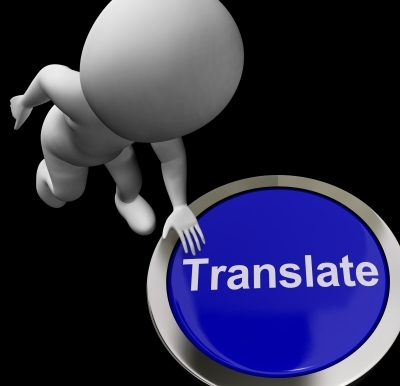 The button is expensive enough. The little guy who presses it can be a budget-buster.
Another tech issue is network performance. Network performance throughout the organization should be assessed before help desk software is chosen. Furthermore, keeping tickets synchronized across geography should be addressed from the outset. Your IT help desk tools should be able to handle things like ticket handover and escalation across time zones if your organization spans across multiple ones.
Potential Cultural Issues
Processes should be standardized as much as possible across the geographical span of your organization, but 100% standardization may be impossible in some cases due to cultural differences.
Understanding the local culture of each physical IT help desk location is important. In some cultures, for example, it's more fitting for a submitted ticket to be "owned" collectively by the help desk team rather than assigning ownership to a single service desk agent. Likewise, in some cultures, team targets for performance metrics may be more important than individual targets. If your help desk software allows this kind of flexibility, you'll have a much easier time.
Another possible cultural issue is the service level agreement (SLA). In some locations, strict SLA targets with penalties for not meeting them is expected, but in others, local culture may dictate that SLAs be more suggestive and less prescriptive. If the organization as a whole can agree to a reasonable compromise that is acceptable at all locations, things will run more smoothly.
If you're operating a multi-location or multilingual IT help desk, your job is more complex than if you're running a help desk in a single location using a single language. The last thing you need is help desk software that's inflexible or inadequate to the task. Samanage, cloud-hosted IT help desk software, takes care of IT help desk and IT asset management needs with power, flexibility, and scalability. And since it's SaaS, upgrades, patches, and new features are added automatically. Don't make implementing a geographically dispersed or multilingual IT help desk harder than it already is. The right software lets you concentrate on tackling language, escalation, and time zone issues knowing that your tech capabilities meet your needs.
Photo Credits: graur razvan ionut / freedigitalphotos.net, Stuart Miles / freedigitalphotos.net
About Brandon Miller
Brandon has been with Samanage for over three years in a variety of positions, including sales development, inside sales, customer success, and now corporate recruiting. Hosting multiple customer webinars on a variety of topics, Brandon has a deep understanding of technical support issues, implementations, and advanced trainings in IT service management. With a good handle on the industry as a whole, including competition and industry trends, Brandon remains ahead of the curve when it comes to the Samanage application, roadmap, and Community.
Read more articles by Brandon
---