Should You Reorganize Your Service Desk?
By: Nicole Hollingsworth LinkedIn &nbsp&nbsp|&nbsp&nbsp
Even the best service desk will sometimes have brief periods of chaos — for example, when an entire department moves to a new type of software, or when the service desk starts supporting new hardware. But with a well-run IT service desk, after making it through these difficult times, things go back to normal (or whatever passes for normal in your organization).
When crisis mode is the new normal, however, it may be time for a service desk reorganization. Here are three stories of IT service desk reorganization you can learn from.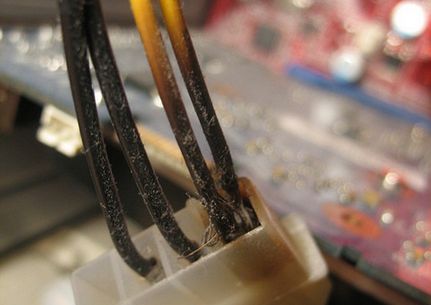 If charred wires are a common IT problem, a sprinkler system may be your best investment.
The Problem: A lack of coordination among countywide IT functions, too many servers, and lack of clear lines of accountability. The county was also spending too much, yet wanted improvements in reliability and security and a move to more effective and efficient emerging technologies.
What They Did: Created an organization transition roadmap that included technology initiatives like workstation standardization, server consolidation, and a service center build-out. The county also worked on creating clear lines of IT authority, greater accountability for results, and a more customer-oriented approach.
How It Worked Out: Savings were estimated at over $1.5 million annually from technology initiatives alone, with around 62,000 worker hours saved per year.
Bowdoin College, Brunswick, Maine
The Problem: Bowdoin College's first CIO, Mitch Davis, found a technology organization divided into three silos: administration, library, and academics, with each executive director reporting to someone different and no unauthorized communication between the three. Administration costs made up one-third of the school's IT budget.
What They Did: Created a new manager over a unified IT department and used savings from the restructuring to hire two more help desk workers. IT workers were cross-trained for a mixed Windows-Mac-Unix environment, certified as Help Desk Analysts to improve communications skills, and authorized to spend $500 immediately on hardware or software to resolve a faculty or staff member's IT problem. They also instituted a 5-minute response time goal for any teaching IT-related emergency in a classroom.
How it Worked Out: With a 96% approval rating from faculty and staff, Bowdoin's IT reorganization took the service desk from being a "No way" organization to an "Absolutely!" organization.
Saratoga Hospital, Saratoga Springs, New York
The Problem: Unanswered and unlogged calls frustrated end-users, and the hospital did not have money for an IT service desk overhaul.
What They Did: Outsourced the handling of initial calls, with these calls logged and ticketed into the hospital's web-based ticketing system. They insisted that no calls would go to voicemail, due to high importance placed on customer service. The outsourced service clearly defined IT service desk processes so that end-users understood what the service desk was capable of handling. Service desk processes were integrated with existing hospital protocols.
How it Worked Out: Feedback from end-users was positive, as the problem of unanswered and unlogged calls went away. The outsourced service desk implemented technology to easily review who was calling, the time of the call, and a summary of the problem so issues could be resolved more quickly. The hospital moved to a similar setup for all its branch locations.
Signs You Should Reorganize Your IT Service Desk
The need to reorganize your service desk may not indicate a lack of tools, but rather a breakdown in adherence to processes.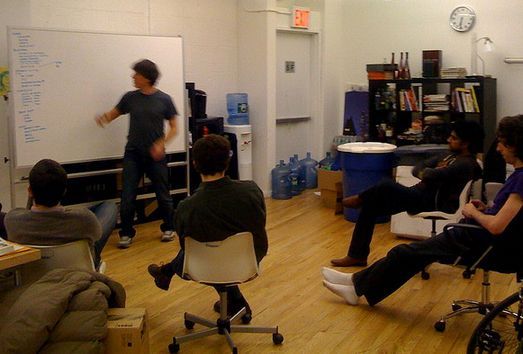 Sadly, a breakdown in scorekeeping of office chair races soon follows.
Here are some of the signs that should make you consider an IT service desk reorganization:
Overtime is the norm for service desk workers
Service desk staff turnover is above average
Service Level Agreements are no longer being honored
Incident tracking has basically been abandoned
Too many incidents have to be escalated
Your first call resolution rate is under 50%
Average time to resolution is increasing while resolution rate is decreasing
Photo Credits: Iwan Gabovitch, Dennis Crowley
About Nicole Hollingsworth
Read more articles by Nicole
---