Should Your IT Service Desk Offer Wi-Fi?
There are numerous factors leading to increased use of Wi-Fi in the workplace: from open office plans to the move toward the BYOD (Bring Your Own Device) workplace.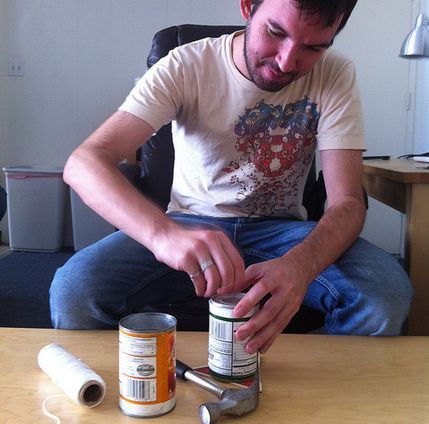 Plus, wired networks can just seem archaic.
Today's workers need to be connected, and mobile apps are addressing this need. Businesses are finding that making the workplace Wi-Fi friendly is a positive move, on balance.
But implementing Wi-Fi in the workplace requires forethought, both to prevent problems and get the most out of it. When businesses ignore the huge growth in smart devices, they do so at their own risk. They should find ways to leverage these devices, and when necessary, monitor and control them.
Advantages and Disadvantages of Workplace Wi-Fi
Advantages of Wi-Fi in the workplace are obvious:
Easier access than with a wired network
Tidiness due to lack of cables strung everywhere
Ease of adding new computers
Access is available for workers who travel frequently
People are used to the convenience of Wi-Fi in their homes and on the go, so it's only natural that they want that same convenience at work too.
Of course, there are some disadvantages to Wi-Fi in the workplace too:
Interference from building materials may prevent strong signals making it to every corner
Other wireless devices can also interfere with Wi-Fi signals
Implementing a good wireless network is still more costly than a wired network
Wireless network security must be ensured to prevent breaches and data loss
Security and Wi-Fi in the Workplace
Before that first router is installed, you should have a robust security plan and written policies in place. An unsecured network is an open invitation to data and identity theft. While Wired Equivalent Privacy (WEP) can deter casual intruders, it won't stop someone with a bit of network security knowledge and can't adequately protect large networks. Wi-Fi Protected Access (WPA) helps address flaws in WEP and has shown itself to be an effective deterrent to even committed intruders. You'll find that most Wi-Fi equipment supports WPA, though some computers and wireless access points may require software upgrades first. And of course, all computers with Wi-Fi capability should have firewalls and virus / spyware scanners.
What Help Desks Should Expect
If your workplace does implement Wi-Fi, the IT service desk can expect an increase in service tickets. Generally, those added service requests have to do with connection and performance.
Connection issues include:
Forgotten or mistyped security keys
Connecting to the wrong network in a building with multiple networks
Individual Wi-Fi antennae accidentally turned off
Company network name not being broadcast from gateway side
Performance issues commonly include:
Path loss due to distance from routers and physical obstructions
Insufficient signal reflections within the workspace
Other WLANs in overlapping channels
Interference from non-Wi-Fi devices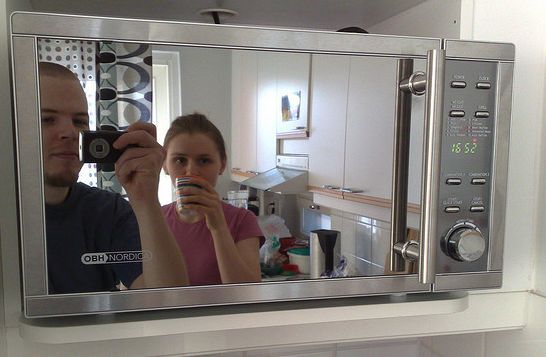 With your office's Wi-Fi network, you can take a picture of the microwave that was interfering with the signals and Instagram it!
Conclusions: How to Do It Right
Wired networks probably aren't going away, due to ever-increasing requirements for voice and video transfer, but Wi-Fi networks are expected to continue to gain entry to workplaces. If Wi-Fi is in your company's future you'll need a comprehensive technology strategy that includes:
Robust, scalable architecture
A technology roadmap with built-in flexibility
A comprehensive security plan
Good working relationships with telecommunications providers
Powerful software for the IT service desk
SAManage offers powerful and flexible IT service desk Software as a Service (SaaS). SaaS service desk capability keeps the service desk continually up to date with software version and capabilities. What's more, cloud service desk software means one less software suite running on on-site servers, and therefore less server maintenance.
If Wi-Fi is coming to your workplace, let SAManage help you get ready, with service desk software designed for the office of today and tomorrow.
Photo Credits: RobotSkirts, Lauri Rantala
About Greg Ghia
Read more articles by Greg
---