The IT Help Desk in Law Enforcement
Today's law enforcement organization is somewhere between Mayberry and Minority Report. The days when asset management was limited to ensuring your deputy carried a single bullet in his pocket are long since over, and despite tight budgets, police and other law enforcement agencies are investing heavily in technology.
In fact, today's police, fire, and emergency services networks are quite impressive, and often require full-time IT service personnel to keep everything accounted for and running as expected.
IT professionals who work for law enforcement agencies do a lot of the same things that IT professionals do everywhere else. They rely on a combination of mobile technology, software as a service (SaaS), custom apps, and often a smattering of homemade technology to get the job done dependably, in a sector where downtime is unacceptable.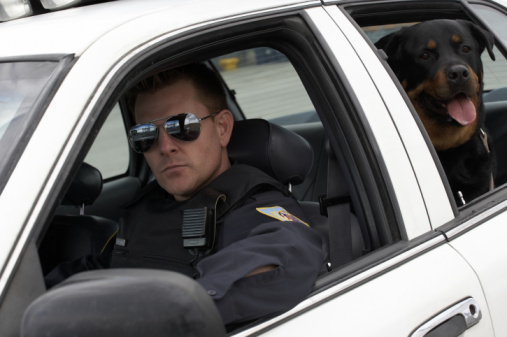 Even the service animals think yesterday's IT service management is lame.
Core Functions in Law Enforcement
If you think about all the core functions of the typical city police department, it's obvious that someone (or multiple someones) are needed to make sure this specialized IT ecosystem runs harmoniously. Functions typically include:
• Call intake in a communications center
• Patrol response to calls from citizens
• Crime analysis
• Problem solving
• Criminal investigation
• Arrest and booking procedures
Information technology has a role in all these functions, even if it's only used for storage of data for later use. A survey from back in 2007 by the Bureau of Justice Statistics found that local police departments use computers for:
• Records management
• Crime investigation
• Sharing of information
• Dispatching
Larger police departments may also use IT for crime mapping and analysis, processes which can be automated to a large extent. At the time of that study, two-thirds of police departments in the US used video cameras, but the number of dash cams has not gone up as much as most people think in the interim. Largely this is due to the shift to digital video which started happening around 2006, and at a cost of $5,000-plus for a good video camera system, dash cams aren't yet ubiquitous, though many police departments want them. Expect the number of cameras in police cars to increase in coming years, as municipalities impose fees like drunk driving conviction surcharges to pay for them.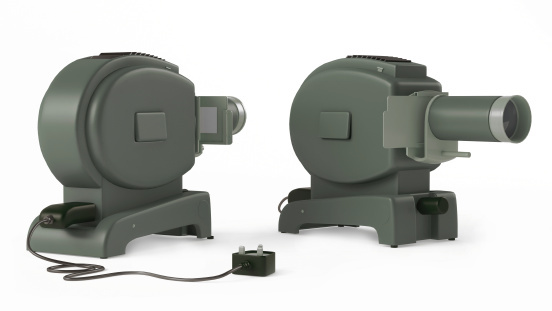 "Filmstrip Projectors in Police Cars" feasibility studies failed miserably.
The Importance of IT Asset Management in Law Enforcement
Today's law enforcement officers carry much more than a service weapon and a pair of handcuffs. It's not uncommon for cruisers today to contain several pieces of IT hardware, including a multifunction touchscreen "phablet," a mobile internet hot spot, and a hardened notebook attached to a charging stand. Throw in a cell phone, portable Breathalyzer, and radar gun, and you have a lot of assets (some that wouldn't necessarily be considered IT) that need to be accounted for.
Police assets have to be double checked, logged in and out, and tracked for maintenance and eventual replacement – a natural fit for a robust IT asset management program. In the old days, tracking was done using spreadsheets, which were cumbersome and error-prone. Now, however, RFID tags, QC codes, and barcodes can take care of these tasks and link into a comprehensive IT asset management program that saves time, effort, and money and that is far more accurate.
The IT Service Desk in Law Enforcement
In a typical organization, a network outage can be anything from a hassle to an expensive disaster, but in law enforcement, it would tend toward the latter. Many law enforcement functions have to take place right now, and loss of IT services can affect people far more immediately than it would in, say, an accounting firm. Trial and error just isn't feasible for finding the right IT service desk solution. Ideally, the IT service desk would be combined with IT asset management, so that a law enforcement agency's IT team would have instant access not only to the hardware and software in the system, but also to inventory information on every piece of equipment that goes out in every patrol car.
IT service management in law enforcement has many things in common with IT in other business functions, but there are important differences. Police departments are embracing technology in a big way, and their information security needs often exceed those of non-law enforcement organizations. Furthermore, tight budgets and the need to account for where taxpayer money goes makes IT asset management critical for the modern law enforcement agency.
About Greg Ghia
Read more articles by Greg
---