The Many Uses and Many Risks of the IT Service Catalog
By: Brandon Miller LinkedIn &nbsp&nbsp|&nbsp&nbsp
The IT service catalog concept makes perfect sense: give people an actionable, interactive catalog showing them exactly what services IT provides and allow them to "order" these services like they were ordering a non-stick spatula from Amazon.
But IT service catalogs don't just get that way without a lot of work.
And sometimes organizations work hard and spend a lot of money to create a service catalog that nobody uses (or understands). Your IT service catalog is a living document, and contains all the currently-offered services delivered by IT, including things like provisioning hardware and software, installing upgrades and patches, and helping with problems from password lockouts to Blue Screen of Death trauma. Here are some of the risk areas organizations face when implementing a service catalog, and how to mitigate them.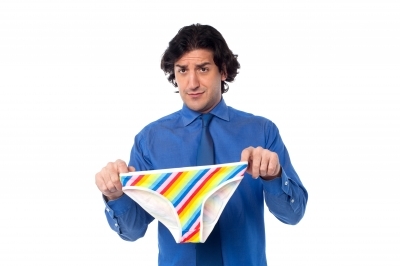 When ordering copies of legal briefs, however, you need to be specific.
Problem: It's Not Designed with Actual Needs in Mind
End-users need to understand what they're asking for via the service catalog, so it has to be written in general business terms rather than IT dialect. It also has to be organized in a way that makes sense to the end-user. For example, if someone has moved to a new floor and needs access to the shared wireless printer, she's probably going to look under "Printing" to find out how to gain access. Place this service under something like "Wireless Provisioning" and she may not find it, so she'll probably call the IT service desk to figure out what to do.
Problem: Nobody Knows About It
If your team works for months to build an IT service catalog and then announces it via a single memo, few people will use it because few people will bother to read the memo. A service catalog can be a transformative product, changing the way people get IT services delivered and potentially improving relationships between IT and everyone else. It's a big deal, and it needs to be advertised as such. A countdown until the rollout is a good way to bring attention to the service catalog, as is a series of posts on your organization's social media network. You could even have door prizes during the first day of operations as a way to encourage people to browse around and become familiar with it.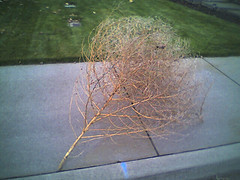 If you expect one of these to roll across the usage stat screen for your service catalog, you may need to advertise it better.
Start Simple and Ramp Up
While it is possible to start with nothing and create a big, comprehensive IT service catalog all at once, many organizations find it easier to start small and ramp up gradually. The "catalog" may start out as something as simple as a Word document that people working the IT service desk use for reference when determining if a particular service is part of their purview. It could eventually transition to static pages on your organization's intranet that people can use for reference to learn what services they are and are not authorized to ask for. Eventually, the service catalog can evolve into an actionable tool that end-users can use as a portal to all IT services. And of course the catalog has to be regularly reviewed, corrected, and updated as new IT services are added and old ones are retired.
Tackle Problems and Advertise Successes
Feedback and analytics are important in judging the success of your service catalog. When implemented in a thoughtful, carefully planned manner, the service catalog usually results in higher end-user satisfaction, but there will almost certainly be problems to be ironed out along the way. Other metrics that should improve as use of the service catalog increases include follow-up call frequency and time to resolution, particularly if your catalog leads end-users to a self-service portal for tackling common, simple problems like password resets. Don't let problems fester, and make sure your reports reflect successes that result from use of the service catalog. It's a great way for IT to show that the department adds value and is aligned with business objectives.
The IT service catalog can be a tremendous tool for making provision of IT services better. But it has to be designed with care, implemented in a way that's informative and makes people want to try it out, and managed regularly so it's error-free and up to date. Your IT service catalog also has to be undergirded by outstanding IT service desk and asset management software like Samanage. Once you've planned and designed your IT service catalog, Samanage offers full ITIL service catalog capabilities. It allows you to define and publish available services and have an easier time managing large workloads, so your IT team can provide services as efficiently as possible.
Photo Credits: stockimages / freedigitalphotos.net, Kdt / Creative Commons 2.0
About Brandon Miller
Brandon has been with Samanage for over three years in a variety of positions, including sales development, inside sales, customer success, and now corporate recruiting. Hosting multiple customer webinars on a variety of topics, Brandon has a deep understanding of technical support issues, implementations, and advanced trainings in IT service management. With a good handle on the industry as a whole, including competition and industry trends, Brandon remains ahead of the curve when it comes to the Samanage application, roadmap, and Community.
Read more articles by Brandon
---