The Pros and Cons of Outsourcing Your IT Help Desk
Small and medium-sized businesses sometimes try to sort out their IT help requests with little more than tersely-worded emails and spreadsheets, because they think they can't afford an IT service desk. But when you think about it, small businesses really can't afford to not have an IT service desk. Every minute that an employee can't do his or her job due to a computer problem is a minute of lost productivity, and lower productivity can cost businesses a lot of money.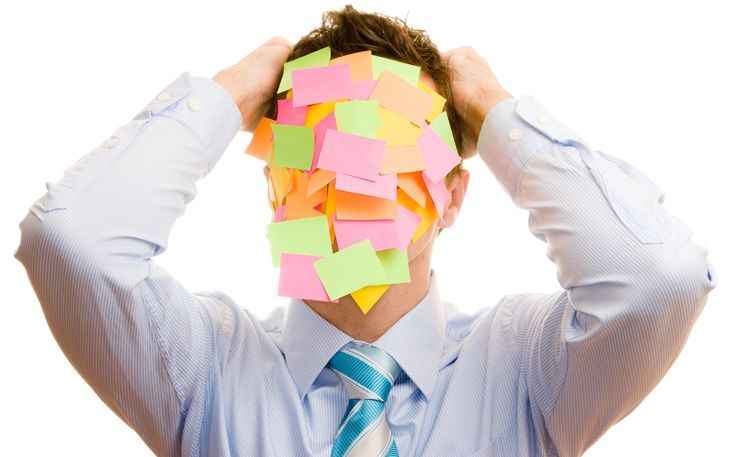 Remember when the computers were down and Marketing played blindfolded "Head, Shoulders Knees and Toes" all morning? Bad times.
Outsourcing the IT desk means hiring an outside company to fulfill the role of IT service desk. Doing IT in-house means you have a dedicated IT group on the premises whose role it is to keep everyone's computers working, up-to-date, and in compliance with all licensing requirements. There are advantages and disadvantages of both approaches.
Advantages of Outsourcing Your IT Help Desk
Outsourcing your IT help desk allows you to hire fewer people, and thus pay less money for IT help. Another advantage of an outsourced IT service desk is elasticity. In other words, if everyone's computers are running flawlessly (yeah, right) you don't have to worry about paying help desk workers who have nothing to do.
Disadvantages of Outsourcing Your IT Help Desk
Outsourced IT service desks are far from perfect. When you outsource, you're handing over a big chunk of control to an outsider. What happens if the company you contract with goes out of business, or becomes less dependable? You may also find one of your provider's help desk workers extremely helpful and useful, only to come to work one Monday, find your computer malfunctioning, and discover that your favorite worker has taken another job or been fired. With an outsourced service desk, costs are elastic too, and you could find yourself paying more overall than you would if you had a couple of dedicated IT service desk employees in-house.
Advantages of In-House IT Help Desk
As mentioned above, when you have your own in-house service desk, you know your costs, because you're paying the salaries of the IT workers. Another advantage is that you don't have to train employees on how to use outsourced IT help, and you avoid signing a contract that turns out to be heavily biased in favor of the provider. Perhaps one of the greatest advantages of having your IT service desk in-house is that the service desk workers get to know the other employees and are more likely to understand what it means when David in payroll submits a ticket saying, "The switch thingy on the printer is messed up again."
Disadvantages of In-House IT Help Desk
One disadvantage of having an in-house service desk is that unless you are willing to pay for workers to fix problems after hours, you may find yourself in a bind if you come in on a weekend and can't get on the internet, or find that your hard drive has crashed. You also have to consider the cost of providing salaries and benefits to enough service desk workers to handle the workload without over-hiring and paying for a lot of IT worker downtime.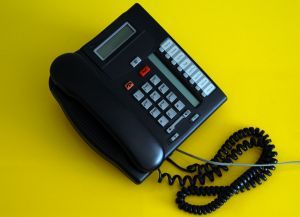 "How DARE our help desk workers go home for the weekend to relax!"
Software Solutions that Simplify Your Decision
One solution that a lot of small and medium-sized businesses are turning to when it comes to fulfilling their IT service desk needs is keeping an in-house IT department that runs software as a service (SaaS)-based help desk software. Many of the problems that plague strictly local IT departments, like making sure everyone is using the same version of the help desk software and keeping track of hardware and software assets, can be solved by making a smart service desk software choice.
IT service desk software as a service means that everyone is always using the latest version, yet you're still able to customize the software to your needs. With this type of help desk software, you can build a valuable knowledge base, and create a self-service user portal so that employees can look up solutions on their own before submitting help tickets. And the cost of SaaS help desk software is very reasonable and predictable.
Looking at the long term, having IT service in-house is a smart investment. Your IT workers get to know the other employees, and are able to tailor their services to the particular needs of your industry. The combination of in-house IT employees with cloud-based service desk software maximizes the advantages of in-house IT service while minimizing the disadvantages.
About Taylor Burgess
Read more articles by Taylor
---