The Real Secret to Higher Service Desk Customer Satisfaction Scores
By: Joseph Brown LinkedIn &nbsp&nbsp|&nbsp&nbsp
Users, whether they're external or internal customers, don't care whether one technician runs the operation, or whether 100 pros are working behind the scenes. They want to know whether the service desk can solve their problems – and whether finding a solution will be easy.
Research shows the most important question you should ask in your customer satisfaction survey is: How much effort did you have to put forth to handle your request? Decreasing the amount of effort users have to expend to get a resolution is the key to boosting customer satisfaction.
The Customer Effort Score
The Customer Effort Score (CES) rates, on a scale of 1 to 5, measures the amount of effort customers expend to get their problems solved. The lower the score, the lower the effort, and the happier customers will be.
The CES gives you important insight into how well your service desk functions, but it doesn't completely dig into why customers find some interactions effortful. If your CES is high, you should look into other metrics that can show where customers encounter obstacles. These metrics include…
First-touch resolution. When your users have to make repeat calls or open multiple tickets related to a single problem, they're expending more effort than necessary.
Channel switching. Customers usually head to their first channel of choice when they're trying to solve a problem. If they're bouncing between knowledge articles, chat, email, phone, and even social media before arriving at a resolution, they're not finding the answers they're seeking.
Transfers. How many times during one interaction are your customers having to restate their problem? How many times are they referred to someone else or required to wait on hold while a technician talks to a supervisor?
Queue length. When their hardware or software isn't working, users can't do their jobs. They can't do their jobs when they're waiting on hold for an agent, either.
Your survey should include, in addition to the CES scale, an open field asking customers to explain parts of the interaction that required more effort. These responses provide insight into what puts obstacles in their way.
Going Beyond the Survey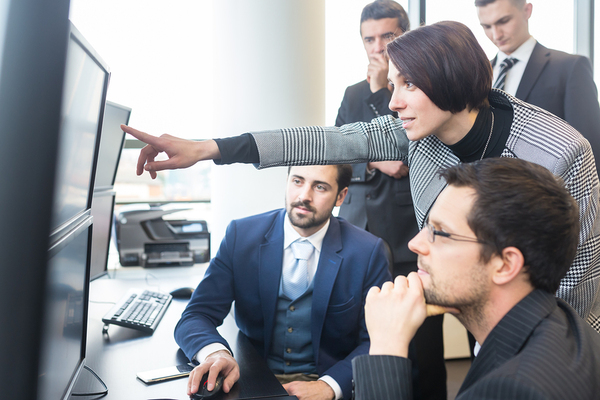 Surveys still don't reveal everything you need to know. You have to solve the problems customers don't share with you as well as the ones they tell you about. When customers contact you, anticipate what their next problem may be, and solve it while you're wrapping up their current ticket. You address the most common problems at once instead of only solving the problem the customer brings to you, and that eliminates future customer effort.
You can also train your technicians to effectively identify and manage the emotions customers are experiencing, a best practice for both IT service desks and regular customer contact centers. One U.K. business classifies its customers into categories (controller, thinker, feeler, entertainer) and provides the type of interaction and technical detail appropriate for the category. Another company in the airline industry identifies the core problem the customer is experiencing – that a customer has to be somewhere by a certain day, not that the customer can't redeem miles for a particular flight – and solves the real problem by offering an alternate flight that both allows for miles redemption and gets customers to their destination on time.
Customers should find their interactions with your service desk to be as effortless as possible, and great service desk software, which enables benchmarking and offers automation options, can make that happen. Download our white paper, The Starting Line of Service Management, to find out how tackling the basics can lead to long-term service desk success.
About Joseph Brown
Joseph is the Product Manager, ITSM at SolarWinds, ensuring the SolarWinds Service Desk meets customer needs and market demands.
Read more articles by Joseph
---