What the IT Service Desk Should Expect When the Workforce Goes Mobile
Plenty of workplaces have implemented "bring your own device" (BYOD) policies allowing employees to use personally-owned devices like tablets and smartphones in the performance of day-to-day work.
Mobility not only changes things for employees who use mobile devices, but for the IT service desk too.
The IT service desk workers in a mobile-enabled or BYOD workforce need to know about devices, sure, but they also need to understand how employees are using their devices, the apps they use and need, and the IT services they want.
A mobile workforce presents challenges to the IT service desk, but it also presents opportunities to save costs and help the entire workforce be more productive. Here are some things to expect when your company's workforce goes mobile.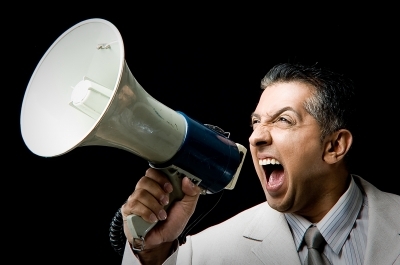 Many companies have come to regret their "bring your own megaphone" policies, however.
Expect Different Types of Mobile Workers
Mobile means different things to different organizations and end users. People aren't tied to desks and workstations as much as they were only a few years ago. Mobile workers in your company may primarily be those who travel a lot for work, taking along a laptop, phone, and perhaps a tablet to keep them productive on the road. Your company might also have "floating" employees who have to work in different locations at different times or on different days. Some workers may have to participate in a lot of teleconferences. And you may have some workers who telecommute some or all of the time. Know what types of mobile workers are part of your workforce so you'll have a better idea of what services they expect from the IT help desk.
IT Service Desk Hours Could Expand
If your IT service desk is already open 24/7, then they can't expand your hours, but you could see a need for more personnel. If your service desk is only open during business hours, you could move to an "on call" plan to provide support for workers traveling in different time zones. Your IT service desk software can contribute greatly to your ability to provide services when they're needed, through features like mobile apps and remote desktop control.
Expect IT Asset Management to Expand
Some organizations assign mobile devices to employees rather than having them use their own personal devices on the job. If your company is like this, then your IT asset management program will expand, because you'll need to keep up with all those devices, as well as the apps and software that run on them. For this you need IT asset management software with great features built in, like mobile apps, the ability to use QR codes, and the ability to pre-populate data fields with things like serial numbers when the devices first arrive at your facility.
Determine the Role of Change Management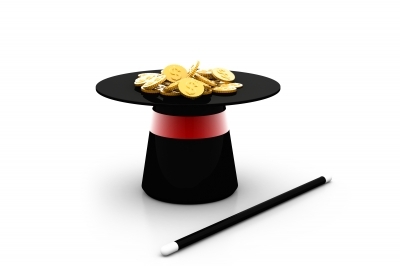 Your ITSM software can't make change this easy, but it can make it less overwhelming.
Change management depends on the size and functions of your organization. If you're a three-person start-up and decide who's on-call by using "rock-paper-scissors," then going mobile isn't going to require a lot of policymaking and formal procedures. However, if your 10,000-person company is implementing BYOD starting January 2, then change management procedures need to be triggered to make the change go as smoothly as possible. Your IT service management software can make a huge difference. It should guide you through risk management, planning, implementation, and enforcement in an organized and logical manner.
Expect Questions About Which Devices Are Supported
If your company provides mobile workers with devices, then it's pretty obvious which ones the IT service desk will be expected to support. On the other hand, if your company implements a BYOD policy, you could be asked to help with a bewildering array of devices. With BYOD, you need a clear policy about what the IT service desk will and will not do in terms of support for personally-owned devices and what's on them. Otherwise, chaos could result.
If your workforce is going mobile, or has already gone mobile, Samanage has your back. With outstanding cloud hosted IT service management software, Samanage gives your IT department the tools they need for comprehensive IT asset management, service desk functions, and change management. These tools are flexible and customizable, so you can tailor a solution to your particular organization without giving up superior functionality. Let Samanage help you make your workforce's transition to mobility as smooth and successful as possible.
Photo Credits: imagerymajestic / freedigitalphotos.net, renjith krishnan / freedigitalphotos.net
About Taylor Burgess
Read more articles by Taylor
---