When Should Your IT Support Desk Say 'No'?
IT service management workers are expected to address an astonishing range of issues, and most of them are willing to go above and beyond the call of duty — within reason.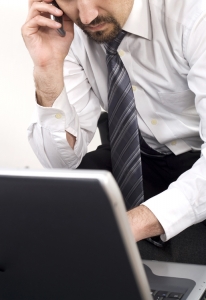 "Don't be silly. I'll have Ron from IT fix the WiFi in your hotel room. And it will be no trouble for him to pick up your antifungal cream while he's out."
The problem with being great at solving people's problems is they become increasingly comfortable asking for help, and gradually expanding the scope of what they expect. Sometimes IT service management workers have to draw the line and say no to requests. Here are some requests your IT support desk should watch out for.
Requests to install (or support) pirated software.
Absolutely not; the risks are simply too great. Watch out also for pirated versions of legitimate software, which sometimes happens when users want to upgrade before the rest of the company does.
Requests to remove inappropriate or objectionable material from a work computer.
Seriously? You couldn't possibly owe anyone at work a favor that big.
Requests to support outdated software that the company refuses to upgrade.
If they haven't bothered to upgrade since 2004, you can't be bothered to find out if it will work with Windows 7.
Requests to bypass internet filters.
There are an awful lot of people who are annoyed when their boss expects them to do things at work other than surf the internet. You're there to increase productivity, not turn entire departments into LOLcat-sharing, Words-with-Friends-playing slackers.
Requests for 100 "backup" copies of software.
Yeah, no.
Requests to install personally bought peripherals on their work computer.
Unless your company specifically allows this, don't. And even if they do, it should be low on the priority list.
Requests to burn a stack of CDs onto an iPod.
Beyond the wasting of work resources in the form of your time, your life will be much better without the knowledge that Jared in Accounting is a Juggalo.
Requests that have nothing whatsoever to do with IT.
Service desk workers have been asked to install lighting, fix the coffee pot in the break room, and create slideshows from the vice-president's vacation. If you consistently are able to fix people's computers, they come to believe your skills are unlimited.
Requests to work on people's personal computers, tablets, or smartphones.
Fall for this one time, and you'll be supporting that person's equipment for the rest of its functional life.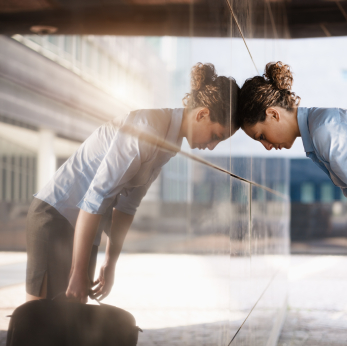 "If he wanted me to work on his home computer, he could have at least taken it out of the car for me."
Requests by people trying to pass off personal equipment as work equipment.
This is a variation on the previous item. On the one hand they think you're capable of fixing any piece of equipment effortlessly, but on the other, they somehow think you won't notice that the printer drivers don't match office printers, or that the majority of the software on the machine is games.
One way to prevent unreasonable IT service requests is by establishing boundaries, such as requiring tickets to be submitted for all service requests. Another is to publish policies about what the IT department will and won't support. While these won't stop all inappropriate requests, they can help your IT service staff anticipate them, and devise strategies for deflecting them.
Some companies cope by requiring all employees to review and sign off on a carefully drafted IT support and user policy every year. This theoretically means that every employee has read where the boundaries are, and what will and won't be supported.
What about you? Have you received inappropriate service requests from end users? Tell us about them in the comments below.
About Adam Shearin
Adam is an accomplished sales professional with over six years of experience working with mobile applications and cloud-based IT service desk and asset management solutions. Experienced working with a broad range of clients from SMB to Fortune 500, Adam clearly and confidently knows how to best articulate the benefits of multi-tenant SaaS-based ITSM/ITAM software. Adam's service management expertise isn't limited to IT and transcends departments organization-wide, bringing a new level of efficiency and processes to departments that once relied solely on spreadsheets and emails.
Read more articles by Adam
---