Which Equipment Should Your Service Desk Support?
The Challenge: Welcoming Your New BYOD Overlords
More than half of businesses now permit employees to bring their own devices and use them in the workplace. The attractions of the Bring Your Own Device environment are obvious: greater flexibility for a more mobile workforce, plus the company saves money on hardware costs.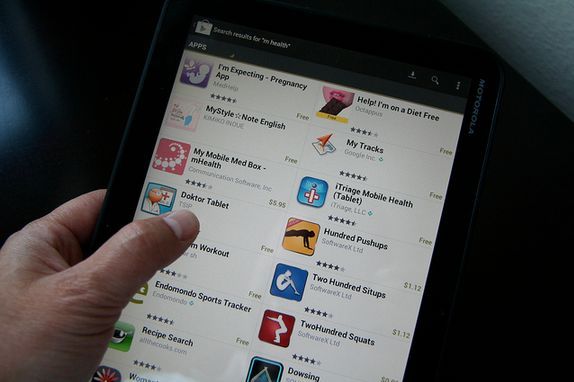 The more devices your service desk supports, the greater the workforce's productivity.
There are equally obvious drawbacks, however, namely manageability and security. For example:
Personal devices may carry viruses, and sensitive personal or corporate data could be lost. After all, back in the day, the chances of leaving an Amdahl mainframe computer in the backseat of a taxi were nil.
Employers may be held liable should corporate assets become mixed with personal data or with illegally downloaded applications.
Here are some quick facts on today's BYOD environment:
Analysts expect mobile devices to make up 40% of all enterprise devices by the year 2015.
A Juniper Networks study of IT professionals found that over 40% of respondents admitted using an unauthorized personal mobile device for work purposes.
Companies that resist making a BYOD policy increase the risk of employees accessing company networks through unregulated and unmonitored mobile devices.
But where does this leave the IT service desk? Should they be required to support every possible device out there?
How IT Service Desks Are Adapting
IT service desks are supporting a broader range of devices these days, and end-users, rightly or wrongly, expect IT to support whatever device they bring in. If your service desk isn't already the recipient of calls about these devices, you can bet on it happening eventually. Unless your company bans the use of personal devices, the IT service desk is going to have to adapt, because mobile devices help end-users be more flexible and productive, and most businesses don't want to lose that. If your IT service desk prepares for an influx of devices end-users want support for, you give your company a competitive advantage over companies whose service desks stick with the traditional "log it and flog it" model.
Tactics For Implementing BYOD Policies
Step one is creating a policy on what devices the service desk will support and how it will support them. Expect increased requests for password resets as people have more devices on which to forget their passwords. Also expect to be asked for more in the way of connectivity support as more devices use 3G and 4G as well as Wi-Fi.
Your IT service desk needs to delineate where company help desk support ends and end-user personal customer support through their device makers begins. To provide support for an array of devices, your IT department will need technology to simulate different platforms, and service desk professionals will in some cases need to interact directly with the devices.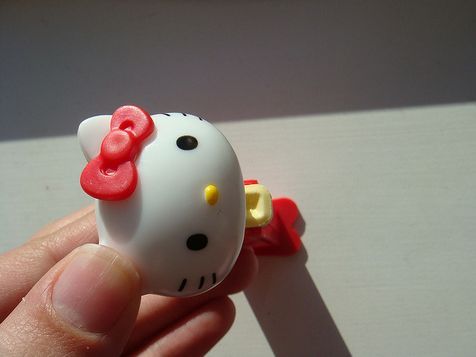 There are still a few devices that the IT service desk won't be required to fix.
A survey by Forrester Research found that over 80% of companies plan to support Apple's iOS over the next year, and nearly 80% plan to support Android operating systems. If nothing else, your company should stock a range of power adapters for different devices and diagnostic tools that don't depend on operating systems. You can also provide a list of manufacturer support phone numbers for end-users.
Long Term Strategy
Rather than remaining attached to the traditional break-fix IT mindset, in the BYOD era, help desks will have to be more proactive in enabling employee productivity. Particularly if your company creates its own mobile apps, the service desk will play a critical role in device support, first as the apps are rolled out, and second for ongoing training and support for the apps. Never has it been clearer that the support offered by the IT service desk has a real effect on how well your business serves its customers.
Conclusions
The IT service desk will have to evolve as businesses shift to a BYOD environment. While that doesn't mean that IT will have to support every imaginable device and application, it does mean that your company needs to start early in developing a BYOD support policy, so that end-users will know what they can and cannot expect as far as service desk support for their mobile devices.
Underlying all this you need powerful, customizable service desk software like SAManage. By automatically building knowledge bases and allowing convenient end-user self service portals, this software gives your service desk the tools it needs to evolve alongside the business IT ecosystem.
Photo Credits: IntelFreePress, Debs
About Laura Miller
Laura Miller is the Senior Director of Sales Operations, ITSM at SolarWinds. She works one-on-one with customers ranging from SMB to Fortune 500, providing them with a modern way to look at service management. Laura's ITIL experience and ITIL v3 Foundations certification provides her with a unique understanding of the service management industry. Her guilty pleasures are anything chocolate, ice coffee, and reality TV.
Read more articles by Laura
---