Who Should Have Access to Our SaaS Service Desk?
The Flexibility of the SaaS Service Desk
Perhaps the biggest advantage offered by the SaaS (Software as a Solution) service desk is that it allows all users to have the same software version, even if they only use a selected suite of service desk functions. This frees up time that would be spent updating software and keeps everyone on the same page, so to speak.
Another great advantage of the SaaS service desk is flexibility. No two companies are alike, and no two service desks are alike. With customizable service desk functions, different users can access different capabilities and different access levels.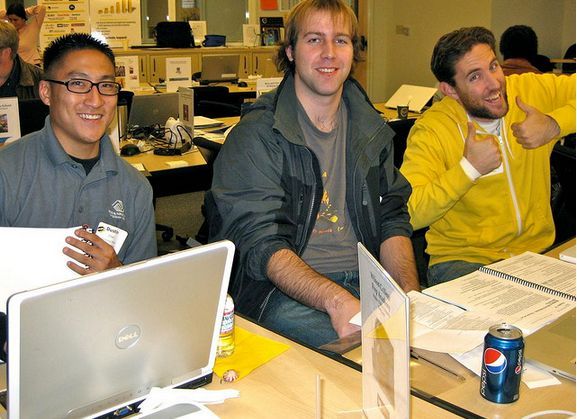 Can one service desk software package bring together HR, travel, maintenance, and IT in multi-department harmony? It's more likely than you think.
This customization is most easily seen in service desk software that allows different permission levels for different users. Here are some examples.
Self-Service Portals for IT End-Users
A self-service portal for end-users allows employees to take care of certain IT fixes on their own. For example, password changes are a frequent request, and a self-service portal allows employees to take care of this themselves rather than have IT service desk workers spend time on it when they could be taking care of more pressing issues. Self-service portals are usually a big hit with end-users, because they don't have to worry about calling the IT desk, or submitting a help ticket and wondering where it is in the help queue. When end-users can be walked through processes via the self-service portal, even those with limited computer experience can take care of everyday problems on their own, saving time and resources.
Matching Permissions to Job Function or Authority
If you have SaaS help desk software that allows creation of different permission levels, you can authorize some users to have access to higher-level service desk functions, potentially saving even more time. When one or two end-users in a given department are authorized to take care of higher-level service desk functions for end-users in that department, end-users remain productive, and IT workers can spend time frying bigger fish. How you determine who has access to select service desk functions is up to you. You could require that "super-users" attend a training course before being authorized, or individually walk them through the functions they're allowed to access.
Matching Permissions to Department
Service desk functions can be meted out by department as well. HR and building maintenance are two departments that adapt well to a service desk setup for many of their everyday functions. For example, the maintenance department could accept help tickets for problems like heat / air conditioning trouble, light bulbs that need replacement, or balky door locks. HR can use a service desk setup for getting new employees set up or rounding up hardware and software from departing employees. Permissions for these functions can be designated by department.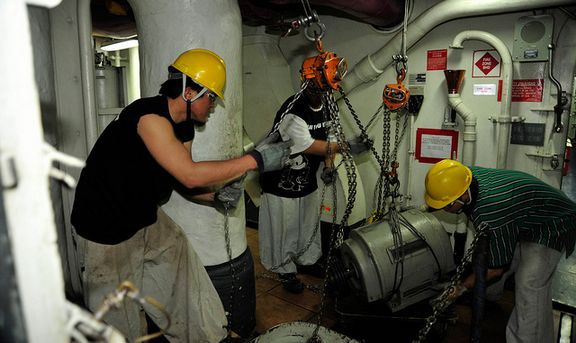 Motor on your nuclear-powered aircraft carrier need replacement? We've all been there. With a service desk portal to Maintenance, you'll get it taken care of promptly.
One Solution to Many Needs
Today's cloud service desk can be adapted to many business functions, from setting up employee travel to allowing employees to schedule vacation time to having new software installed. SaaS service desk software by trusted providers like SAManage allow you to set permissions for service desk functions so that you maximize productivity while getting more problems solved more quickly. Let SAManage show you how service desk software can make a real difference in your company's productivity.
Photo Credits: MOUSE Squad of California, Official U.S. Navy Imagery
About Adam Shearin
Adam is an accomplished sales professional with over six years of experience working with mobile applications and cloud-based IT service desk and asset management solutions. Experienced working with a broad range of clients from SMB to Fortune 500, Adam clearly and confidently knows how to best articulate the benefits of multi-tenant SaaS-based ITSM/ITAM software. Adam's service management expertise isn't limited to IT and transcends departments organization-wide, bringing a new level of efficiency and processes to departments that once relied solely on spreadsheets and emails.
Read more articles by Adam
---