Your IT Service Catalog: How to Ensure the Effort Pays Off
By: Karen Small LinkedIn &nbsp&nbsp|&nbsp&nbsp
The services offered by your IT department says a lot about what they do, but it also says a lot about what end-users can do to maximize their productivity. When the services offered by IT are aligned with the needs of the other departments, you can expect higher productivity, better relationships between IT and end-users, and ultimately cost savings through curtailing of duplicated effort.
The IT service catalog is an important organizational deployment.
It reflects how IT interacts with other departments and lets end-users know at a glance what hardware, software, and services they have access to that can make their work more efficient. The IT service catalog has to be clear and written in language the end-user understands. Updates to the service catalog must also be communicated to end-users to prevent surprises. Finally, the IT service catalog should reflect the most current attitudes and thinking regarding the role of the IT department in the organization. Here's how to ensure your service catalog project pays off.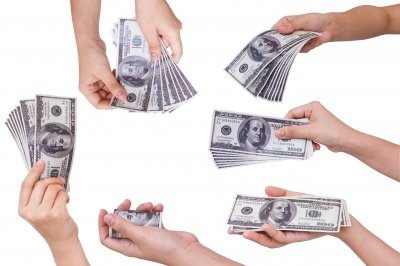 For example, more than three employees participating in random money shuffling is redundant.
Write it for End-Users, Not IT Workers
In order for the IT service catalog to meet the needs of end-users, they have to be able to understand it. Therefore it should be written in plain business language rather than tech-speak. Your IT service catalog should address their needs by being written with their needs in mind. Ideally, accessing the service catalog should feel like shopping online, something almost all end-users are familiar with. It should also provide an intuitive graphical interface as well as logical navigation and answers to frequently asked questions, like how end-users get the necessary permissions for requisitioning new hardware or software. Approaching creation of the service catalog in this way means it will be used — and why even have a service catalog if no one can understand it, navigate it, or make use of it?
Update the Service Catalog Periodically
How often your IT team updates the IT service catalog depends on many factors, including resources, and how fast the technological landscape in your organization is changing. Some organizations find it best to assess and update the service catalog quarterly, while others may find updating every six months or every year to be sufficient. Keep in mind, however, that BYOD, the rise of social media, and the shift to cloud-based business applications means that change is ongoing. Your organization's service catalog is not a static document, but a living one that addresses the needs of end-users and the capabilities of the IT department.
Collect Metrics and Report on Them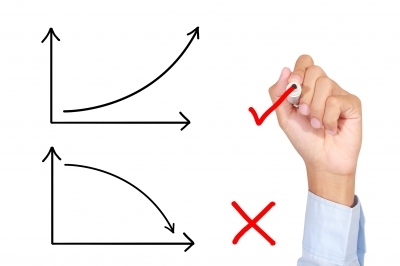 Take a cold, hard look at service catalog metrics so you'll have your work cut out for you.
Once you roll out your IT service catalog, start keeping metrics about all aspects of the project. How many people use the service catalog in any six month period? What products and services are most often requested? What products and services are never requested? If end-users are allowed to rate their service catalog experience, what are their reactions? Knowing what your IT service catalog is doing right and doing wrong is the key to making it as useful as possible. Your metrics and reports let you know how you should update your IT service catalog, which services should be retired, and which new services should be added. Let the numbers tell a story and pay attention.
Service Catalog Data to Make Your Case for Your IT Budget
Once your IT service catalog is a normal part of the IT service delivery experience for both the IT service desk and end-users, you have the prime opportunity of collecting information about the costs of meeting end-user IT demands and providing optimal service quality. With BYOD increasingly popular, more will be demanded of the IT department, and your IT service catalog statistics can help you make your case for more IT workers or other changes that need to be made. And if it's clear that the service catalog is a winner with end-users, there's nothing wrong with letting management know that.
With IT service management software like Samanage, your IT team has all the IT service desk and IT asset management tools it needs to work effectively and efficiently. Samanage also has service catalog functionality that can help you make the goal of a great service catalog attainable. With the right tools, your fully functioning service catalog could be closer to reality than you think.
Photo Credits: jannoon028 / freedigitalphotos.net, pakorn / freedigitalphotos.net
About Karen Small
Read more articles by Karen
---